The Pepperdine Fitness Center greets incoming students with bright balloons during its fall semester grand opening Aug. 31. It's a far cry from the gym incoming students saw last year, Bolton said. Photos by Sammie Wuensche
Last spring, after many months of construction and several setbacks, the Pepperdine Fitness Center opened its doors April 22. Located north of Tari Frahm Rokus Field and east of the Seaside Residence Hall, the temporary structure sports a modern, spacious interior full of state-of-the-art workout equipment. Two rowing machines, three weight lifting platforms and app-supported workout spaces are just a few of its features.
Before the Pepperdine Fitness Center, there was the Firestone Fieldhouse Weight Room. It was tucked away on the north side of Firestone Fieldhouse — through a small glass door and down a blue metal staircase. Director of Campus Recreation Robb Bolton said the space was not a source of fond memories.
"It was too small, it was too crowded," Bolton said. "That's why it got the nickname, 'The Dungeon.' There was no natural light."
"The Dungeon" had been a long source of chagrin for Campus Recreation, as well as the Pepperdine fitness community, Bolton said.
"We weren't happy or proud that that was the facility that we had to manage and run," Bolton said. "We got complaints all the time, and it was justified, but we couldn't do anything about it."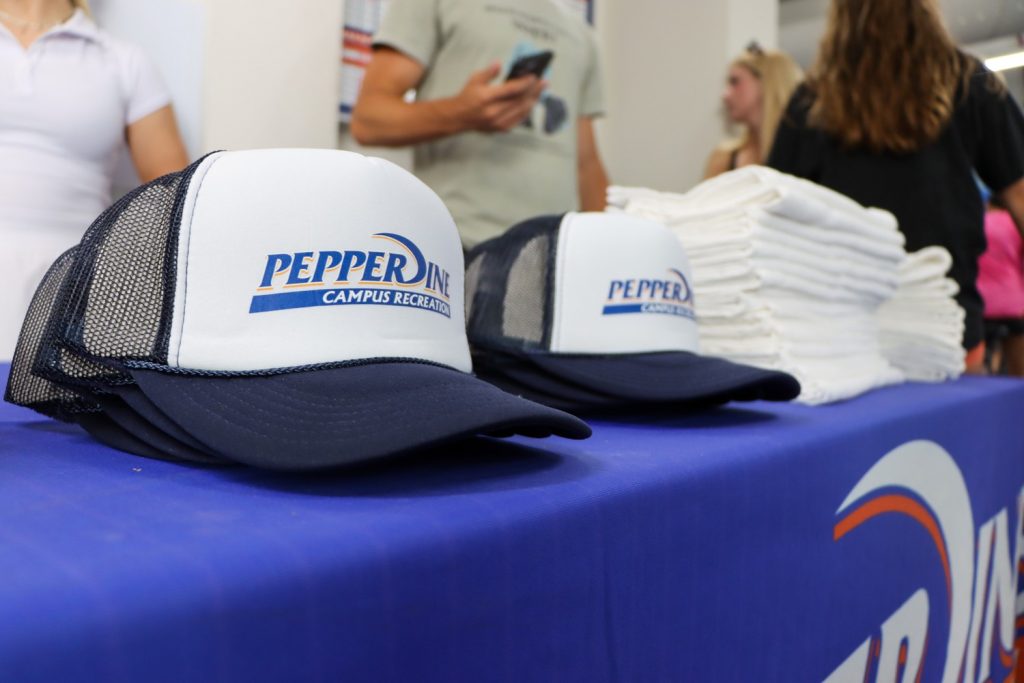 That is, until President Jim Gash took office in 2019. Bolton said Gash has made student health and fitness a priority of his tenure, evidenced by his approval of a number of major recreation projects on campus. The Mountain, Gash's flagship project set to break ground in 2024 and open in 2026, is a $250 million construction set to improve the campus' stadium and recreation facilities.
Part of The Mountain will be the Rise Building, which Bolton said will be more than triple the size of the Pepperdine Fitness Center. Bolton said the three-story Rise Building will include an updated, more spacious gym, rooms for fitness classes and a space similar to the Howard A. White Center, with ping pong tables and televisions for community use.
Even with The Mountain looming, Bolton said Gash was dissatisfied waiting to upgrade the Firestone Fieldhouse Weight Room. Gash proposed the Pepperdine Fitness Center as a "short-term solution" for the community's fitness concerns, Bolton said.
"President Gash should get tons of credit for being so creative and coming up with this solution," Bolton said. "He could've just said 'we're going to focus on this Rise Building and put all our money into that,' because this wasn't a cheap project."
Bolton said he's received positive feedback about the gym from students and faculty. Senior Nick Barron, who used the Firestone Fieldhouse Weight Room before, said he sees the new Fitness Center as a marked improvement.
"The tent isn't perfect, but it's so much better," Barron said, "It's got windows and there's actual sunlight coming in, so it doesn't feel like you're in a dungeon."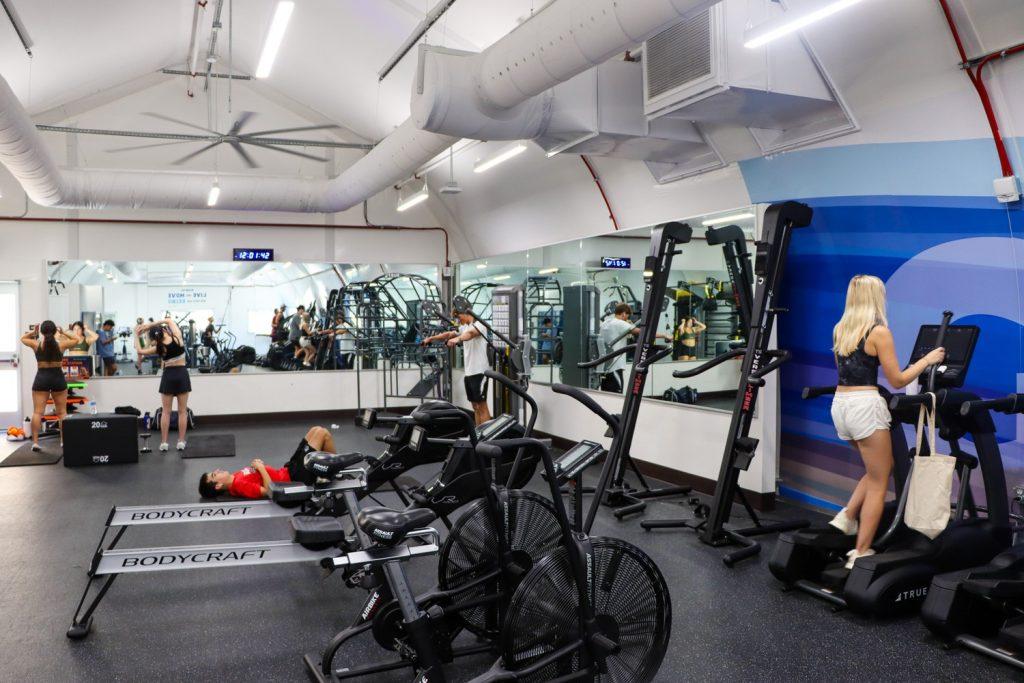 Before the Fitness Center, Barron said the gym condition was one of his major grievances with his time at Pepperdine. Barron said he's grateful the "short-term solution" was instituted in time for his senior year, and pointed out a gym's layout and design can have sizable effects on students' workouts.
"Now, I look forward to going to the gym," Barron said. "I think I am more motivated based on the location I am in and the ambience of the room."
Senior Mikela De La Flor works at the Fitness Center and said her experience has been nothing but positive. The contrast with the old weight room is obvious, De La Flor said.
"There was no light," De La Flor said. "It could get very crowded and overheated, because everyone was going and there was poor ventilation."
De La Flor said a key part of the new Fitness Center is its layout and size; with the equipment separated into several different spaces across the gym's two tents, there's much less risk of overcrowding in the facility. Firestone Fieldhouse Weight Room's rectangular layout, according to De La Flor, was one of its downfalls.
The Fitness Center is open 6 a.m. to 10 p.m. Monday through Friday, and 9 a.m. to 6 p.m. on weekends.
__________________

Follow the Graphic on Twitter: @PeppGraphic

Email Alec Matulka: alec.matulka@pepperdine.edu