Sophomore infielder Wyatt Young takes a swing during the 2019 season. Photos by Ricky Davis of Pepperdine Athletics
24–25. That was the underwhelming final record of Pepperdine Baseball last season, despite having four contributing seniors and five major league draft picks.
The Waves plan to right the ship to start the 2020 season. With the offseason coming to a close, some of Pepperdine's biggest stars, like redshirt junior right-handed pitcher Wil Jensen, said they feel the team dynamic is noticeably better than a season ago.
"The chemistry and the culture could have been way better," Jensen said. "There were some guys who just weren't bought in, and that was clear from the start."
Four players from last year's team transferred after being taken off scholarship. Of the five players who were drafted last June, four of them are pursuing their professional careers.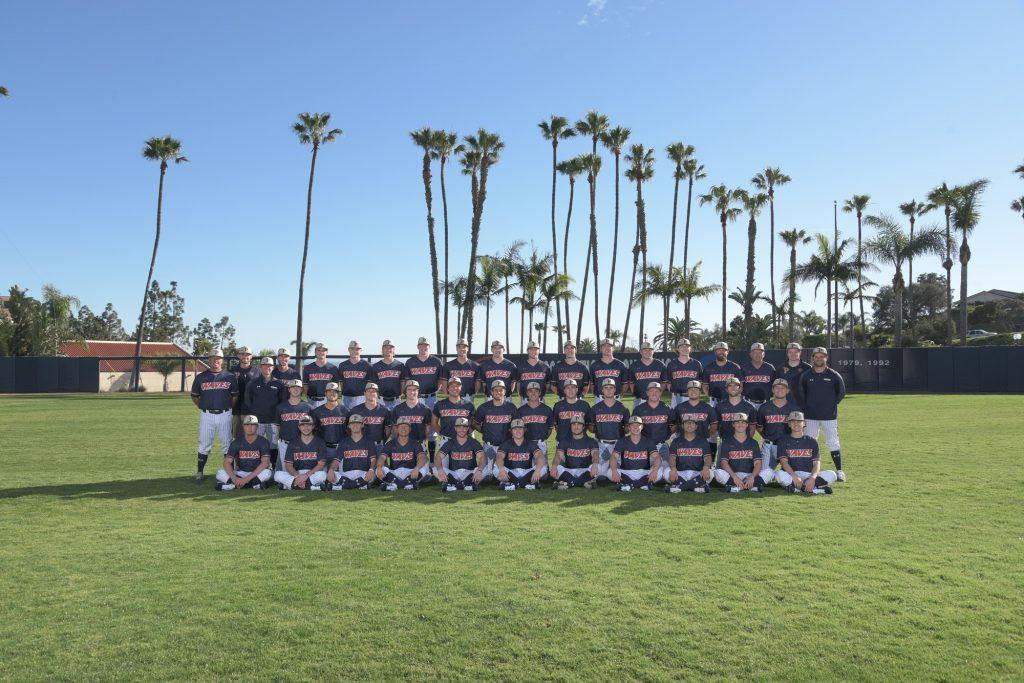 Jensen, despite being a twenty-eighth-round pick to the Oakland Athletics, elected to play another season for the Waves to improve his stock for the 2020 draft.
Jensen pitched a measly five innings last season as he continued to return from a UCL injury suffered in March 2018 and the reconstructive surgery known in the baseball world as Tommy John.
"I'd say I'm about 95%," Jensen said. "My velocity and everything was back in the fall. But the next step for me would be just to see if I can go extended innings. Ideally, getting out there for five full innings without pain would make me feel like I'm back to 100%."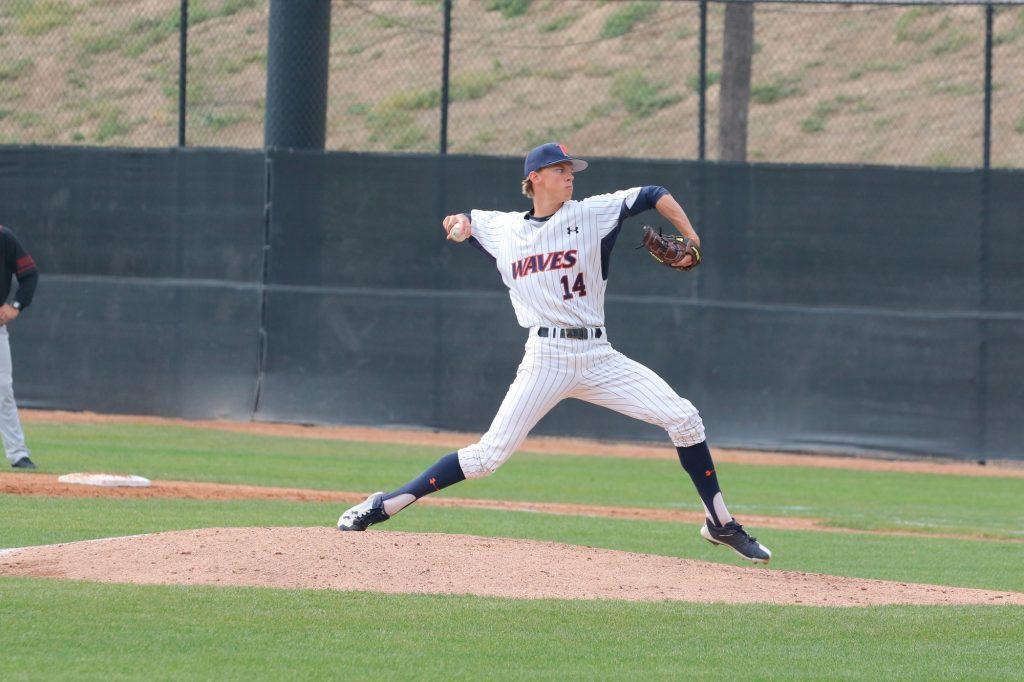 Even though he would rather be on the field, being in and out of rehab for nearly two years has done a lot for the strength of Jensen's arm.
"Before my injury, I touched 93 [miles per hour]," Jensen said. "I actually hit 94 this fall, which was a bit of a surprise. But before, I could hit 90, 91 and even keep it up in the high 80s even for longer periods of time. I don't know if I can do that right now, but I should be able to with time."
The Waves' pitching staff lost key contributors after last season. Redshirt senior reliever Christian Stoutland and senior starter Jonathan Pendergast exhausted their eligibility.
Redshirt junior Easton Lucas led the team with 71 strikeouts last year. He was the Waves' highest-drafted player last year, selected in the fourteenth round by the Miami Marlins and since traded to the Baltimore Orioles. Redshirt junior and right-handed pitcher Raul Salazar was one of the four players who left the team in the offseason.
For players with significant experience taking the Malibu mound, that leaves Jensen, junior Cooper Chandler, rising sophomore Trevor Kniskern and redshirt senior Michael Mahoney, who only pitched 15 innings last season while battling a hip injury.
"We have some powerful starters this year," Jensen said. "But then on top of that, this is our first year where we have guys in the bullpen who throw in the low 90s. And that's huge because, in the past, we've played teams like Stanford or UCLA when their guys are throwing 92 out of the bullpen while we have guys throwing 84. This year, we can seriously hang and have some depth."
Another player looking to turn the team around this season is sophomore middle infielder Wyatt Young. In his first season as a Wave, he started every game at second base, made the West Coast Conference All-Freshman Team and led the team in hits with 67.
Young stayed busy over the summer, playing for the Yarmouth-Dennis Red Sox in the Cape Cod League, a developmental collegiate league that selects players to compete in the offseason. While his bat was electric for the Waves during his freshman campaign, he followed it up with a .338 batting average over 39 contests for the Red Sox.
Young said he was taken by surprise when he received the invite, and he defied expectations after arriving.
"I did not expect to play there," Young said. "I was notified late that I was going there. But I showed up as a temporary player. I was only supposed to be there for 14 days or less. So a couple of the shortstops got injured, and then I got my shot to play at short. But I just played well, and then they wanted me to stay."
Young said he knows the value of his bat and how it continues to improve.
"Getting on base is the main thing," Young said. "It doesn't matter how. And it helps that I changed a lot of things mechanically last fall. There's a little bit more movement, and I'm just looser when I swing and have more rhythm."
With Quincy McAfee now in the Cincinnati Reds organization, it leaves a void at shortstop for Young to fill this season.
"It's been a pretty easy transition after playing it all summer," Young said. "I jumped right back into it — it helps that that's what I played throughout high school. So it wasn't a big shift. But last year, I still took reps at short even when I didn't start there. I was always filtering into the position about every week. I think I'm ready for it."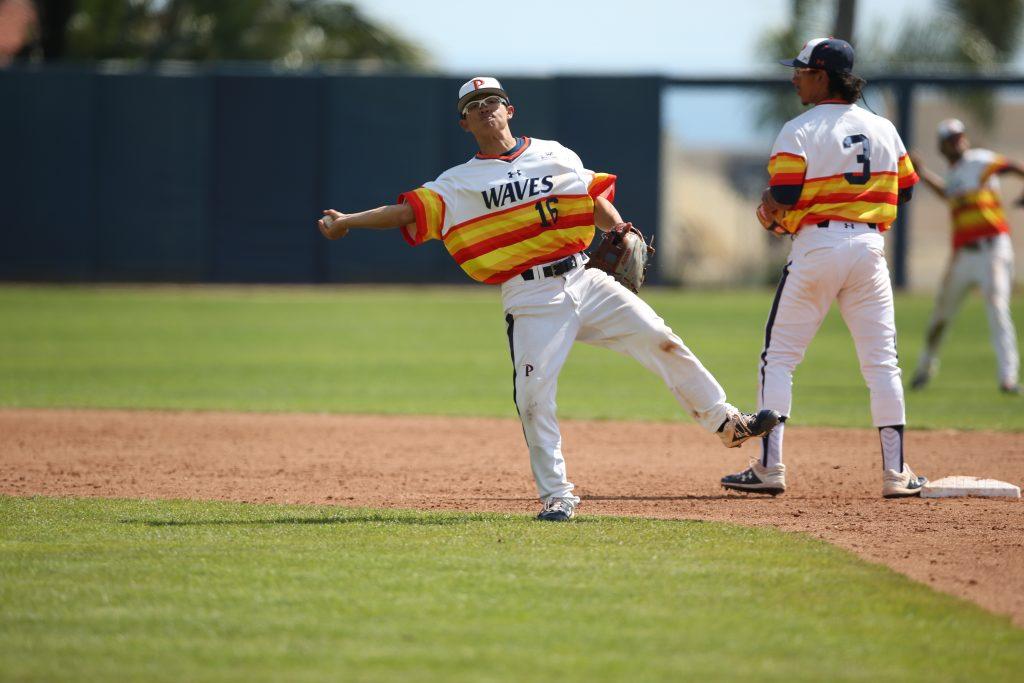 Much like the pitching staff, the Pepperdine batting lineup also lost assets for younger players to fill this season.
Young said the group has a chance to challenge opposing teams throughout the year.
"We lost some guys, for sure," Young said. "But with some of our freshmen and with some other players who are getting healthy — Billy Cook, for example — we have a chance to be even better than last year."
In WCC play, the Waves went 13–13 and finished seventh out of 10 teams. The Waves have not won the conference tournament since 2014 and are projected to finish fifth this year.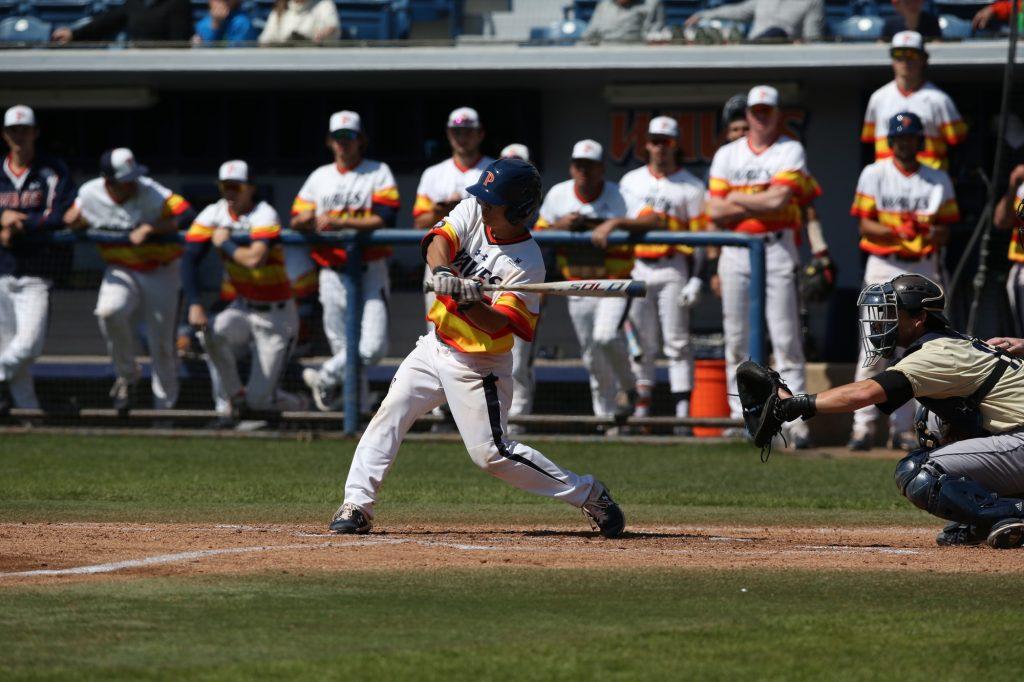 Young said the team is ready for the challenge.
"Without a doubt, our goal is to get to Omaha," Young said. "Before we do that, we have to win the conference. Then to get a spot in the Super Regional and go from there. Playing in June will be the biggest part for us."
_________________________________________
Email Austin Hall: austin.hall@pepperdine.edu