Photo by James Moore
Next semester junior Bailey Soudelier will be the head costume designer for "Well," a show that depicts the relationship of a mother and daughter in the midst of medical turmoil. "Well" will be performed in the Lindhurst Theater this spring.
Soudelier is a theater production design major, and she is the only student with an emphasis in costume design. At the end of last school year, Soudelier told the faculty members of the program that she wanted to design a main-stage show this year.
"The faculty told me over the summer that they had assigned me 'Well' because they thought it would be a good challenge for me with all the costume changes and complex characters it has," Soudelier said.
Soudelier said she wanted to be a costume designer from an early age.
"I learned how to sew when I was 7 or 8 and I always really loved fashion," Soudelier said. "When I was in high school I got involved with theatre and things just sort of took off from there. I combined all of these interests into costuming, which is now my major."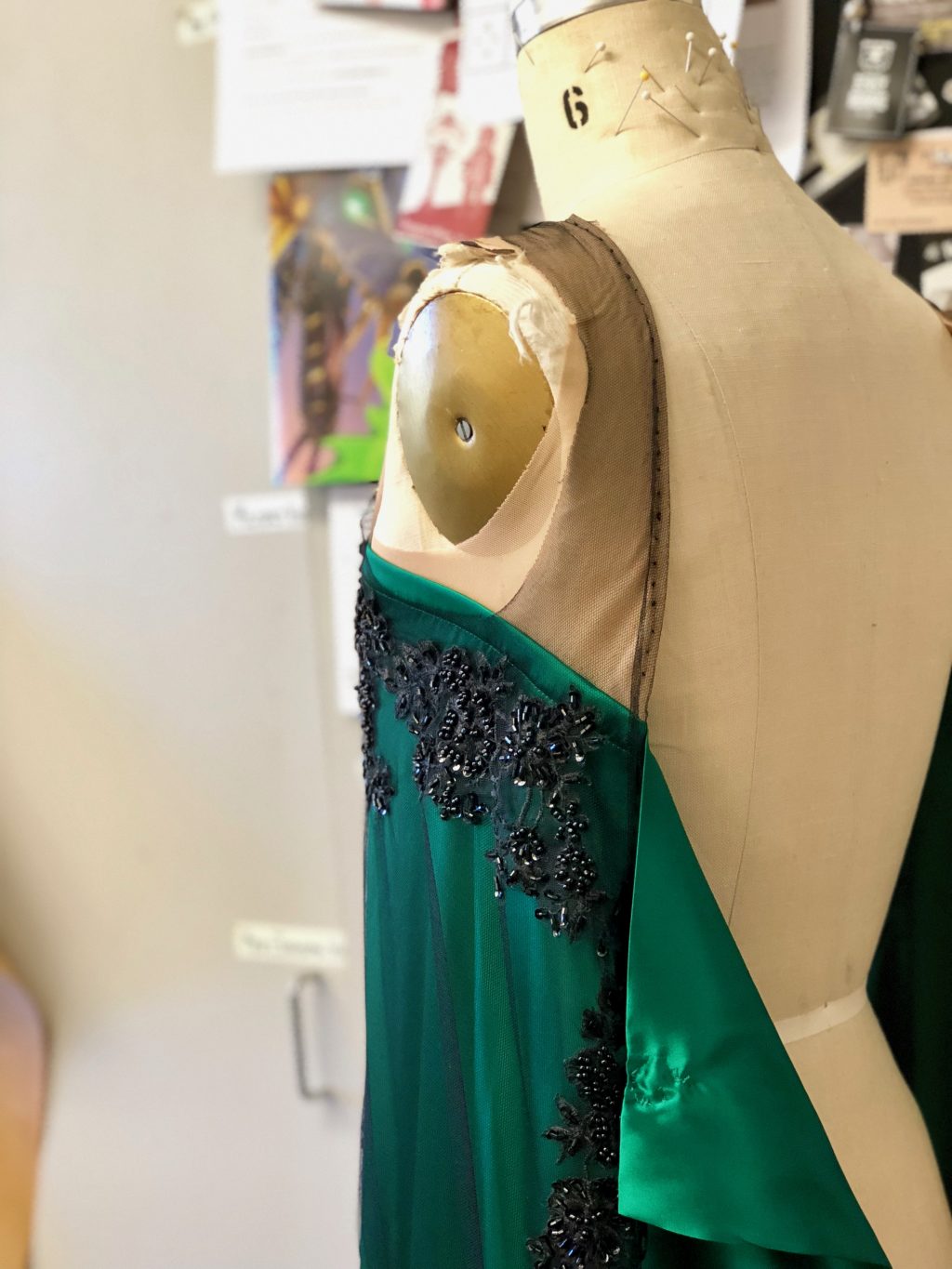 Photo Courtesy of Melanie Watnick
Soudelier has been involved with nearly every theatre production at Pepperdine for the past three years, including "Crazy for You," "The Interference," "Circle Mirror Transformation" and "Hedda Gabler."
"Freshman year, I worked on all of the different crews for the four shows: set, sound, lighting and wardrobe," Soudelier said. "I tried everything because I wanted to be well-rounded in all the aspects of design."
Last year, Soudelier took on bigger roles for the program. She was head of the wardrobe crew for several shows and was sole designer of hair and makeup for "Medea."
Additionally, she was head costume designer for Dance In Flight, where she says she created some of her favorite costumes. "My favorite might've been the rainbow leotard that the ballerina wore," Soudelier said. The 'Bohemian Rhapsody' costumes were some of my favorites, too."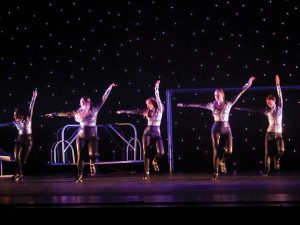 "Dance In Flight" Photo by Kaelin Mendez.
This past summer, Soudelier worked at Warner Brothers as a wardrobe intern for "Conan," starring Conan O'Brien.
"I had to run a lot of really weird errands to places like the garment district and had to pick up mascots and body parts from storage units," Soudelier said. "Sometimes I got to work with the musical guests and style different shoots. But driving a golf cart around the Warner Brother's lot was definitely the best part of the gig."
Coming off of these experiences, Soudelier said she feels confident as the head costume designer for "Well," a main-stage production.
"I think 'Well' is a quote-on-quote 'realistic' show to a certain extent, but it is a dream-like reality," Soudelier said. "It's going to be an interesting challenge to portray the sense of wonder and fragmented reality that the playwright [Lisa Kron] is trying to get across."
Although pre-production for the show has not started yet, Soudelier said she intends to apply the same process she has developed over the years for this show. "When I start a show, I'll read it and get a feel for the characters and then I'll assign a piece of art to each character or group of characters," Soudelier said. "And from there I just do a lot of sketching."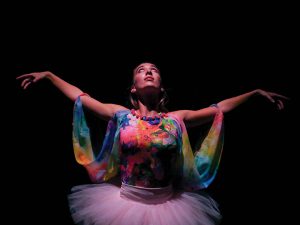 "Dance In Flight" Photo by Kaelin Mendez.
Through all of her experience in the theatre, Soudelier has learned to design her costumes based off of performances.
"I think one of the most important elements of costume design is letting the actors wear the clothes, and not letting the clothes wear them," Soudelier said. "Ultimately it's about the story being told, so I like to look at the actors, and use their personality and how they chose to play their characters to influence the design … I think that's really important."
Soudelier is currently head designer of hair and makeup for the Smother's show "Curtains," assistant costume designer for the Lindhurst show "Falling" and hair and makeup designer for the opera, "Die Fledermaus." However, Soudelier said she is most interested in the opportunities that are relevant to her career aspirations of being a head costume designer.
"I'm just really excited to costume design my own show as a junior," Soudelier said.
Tickets for "Well" and other Pepperdine shows are available here.
__________________________
Follow the Pepperdine Graphic on Twitter: @PeppGraphic