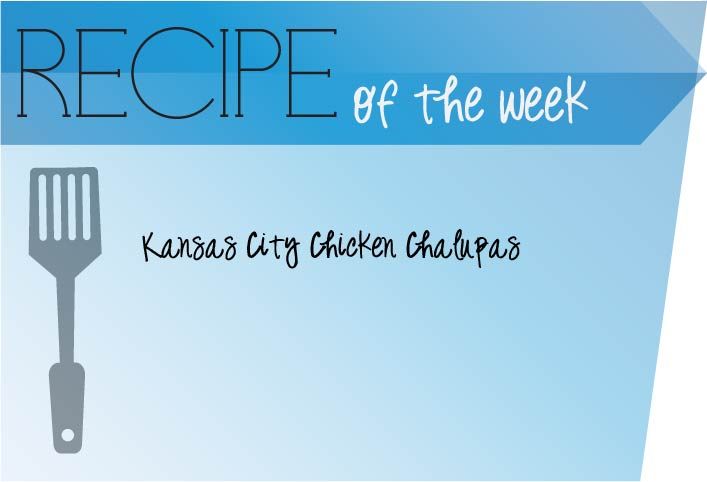 Recipe Courtesy of Christine Fielder
Ingredients:
12 ounces Monterey Jack cheese, grated
12 ounces Cheddar cheese, grated
2 (10.5 ounce) cans cream of mushroom soup
2 (10.5 ounce) cans cream of chicken soup
1 (4.5 ounce) can chopped green chiles
1 (16 ounce) container sour cream
2 bunches green onion tops
20 (6 inch) flour tortillas
4 cups cooked chicken breasts, cut into 1 inch pieces

(one chicken breast = approximately one cup)

Salsa or hot sauce
Directions:
1. Combine cheeses and divide half for topping and half for filling.
2. Chop the dark green part of the onion only.
3. Divide green onion tops into 2 equal portions.
4. Combine the ½ cheese, ½ onion tops, soups, chiles and sour cream.
5. Set aside 1 ½ cups of this mixture for topping.
6. Add chicken to the remainder for filling and mix well.
7. Put 3 heaping tablespoons of filling on each tortilla and roll.
8. Place tortilla seam side down in a lightly oiled, shallow, 9 x 13 inch baking dish.
9. Arrange tortillas in a single layer, using 2 pans if necessary.
10. Spread reserved topping mixture over tortillas.
11. Cover with remaining cheeses and onion tops.
12. Bake uncovered for 45 minutes at 350 degrees.
13. Let stand a few minutes before serving.
14. Serve with salsa or hot sauce on the side.
_____________________________________________________________________________
Follow Holly Fielder on Twitter: @holly7berry