Photos by Arthur Puu
Freshman guard Colbey Ross leads with a subtle swagger. Ross leads by example, letting his play do the talking as Men's Basketball's starting point guard.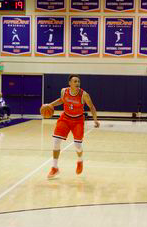 From the opening tip to late-game situations, one thing is certain: Ross is always locked in his zone.
"I have confidence in myself because I know how much work I've put in to the game, especially in the offseason," Ross said.
The Colorado native averaged 14 points and 5.6 assists per game in his freshman season, garnering WCC All-Freshman team and All-WCC honorable mention honors prior to the West Coast Conference Tournament.
"[The honors] mean a lot," Ross said. "Being a freshman and being able to do that at Pepperdine, has been really exciting because my coaches and teammates have trust in me."
Congrats to @cdot_ross for picking up a pair of WCC postseason awards: All-Freshman team and All-WCC honorable mention! #WavesUp pic.twitter.com/4UiSf30fGv

— Pepperdine M. Hoops (@PeppBasketball) February 27, 2018
Although the 2017-18 season didn't go as planned, the freshman lead guard had many milestones and memorable moments throughout the past six months, including breaking the freshman record for total assists previously held by recent alumnus Jeremy Major.
"The season was a great learning experience," Ross said. "We didn't get as many wins as we wanted to, but what we went through in the games we played and how close they were and everything that happened with injuries and people having to step up and everything, I thought for myself it was good to learn to deal with adversity and to keep pushing forward even though things might be going bad."
Known for making big plays late in games throughout the season, including a layup to send the game against BYU to overtime Feb. 15, Ross said he isn't afraid of crunch time.
We're going to OT after @cdot_ross knots things up at 64!

Watch BYUtv's production of @BYUbasketball at @PeppBasketball: https://t.co/bhSFTCKuLR pic.twitter.com/lbpEj2s163

— #WCCHOOPS (@WCChoops) February 16, 2018

"When a big shot is needed, I know that I'm confident enough in myself to hit that shot and I have the focus to where I know other people are counting on me and I could come through for them."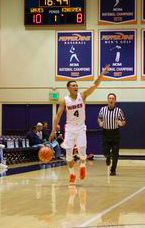 With an affinity for taking over games late, it's no surprise his favorite basketball player is Portland Trail Blazers guard Damian Lillard, who is known for making clutch plays.
"He's always been my favorite," Ross said. "I've always watched his highlights and his game film."
Ross also joked about potentially using Lillard's signature "Dame Time" celebration.
"I need to start," Ross laughed.
While watching basketball has taught Ross new moves to use on the court, the game of basketball has given him many life lessons he has applied both on and off the court.
"It's taught me to work hard, that if you want something, you have to go out there and get it," Ross said. "Take advice, don't get too big-headed. There's a saying [that says], 'Have people look out for you and to use the resources and tools people have given you.'"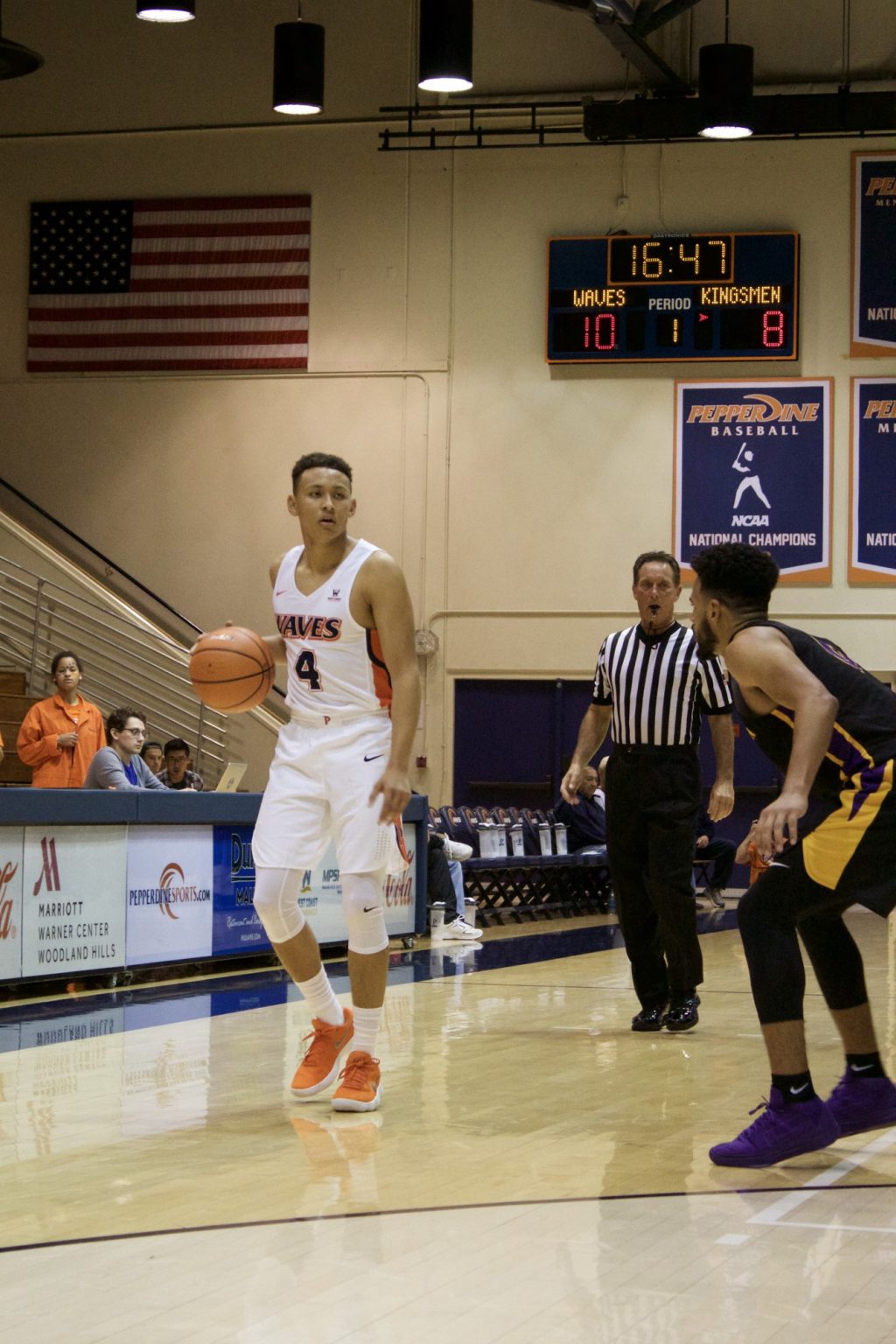 The product of Eaglecrest High School in Centennial, Colorado also talked about how important having confidence is upon other parts of his life outside of the basketball court.
"You have to have confidence in yourself because having confidence goes a long way, whether it be a job interview or on a test," Ross said.
Off the court, Ross is a Netflix fanatic, citing "How to Get Away with Murder" and "Breaking Bad" as his go-to shows. He also enjoys hanging out with his fellow freshman teammates — Trae Berhow, Jade' Smith, Michael Wexler and Eric Maillard — with whom he shares close relationships.
"I hang out with those dudes a lot," Ross said. "We're all freshman, but through the whole season I've been really cool with them, whether that's working out with them or going to get food with them, I can always count on them to have my back and for them to look out for me. I'm just thankful I've gotten to know them as much as I have this year."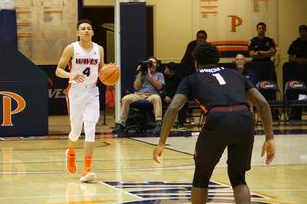 Although the off-season is in full swing for the Waves, Ross is already putting in work with sights on improving different aspects of his game for next season.
"Right now, I'm working out a lot, trying to lift more weights and do more yoga to build flexibility," Ross said. "I need to work on my three-point shooting and extending my range, but also just working on quickness and being more athletic on the court to help for next season."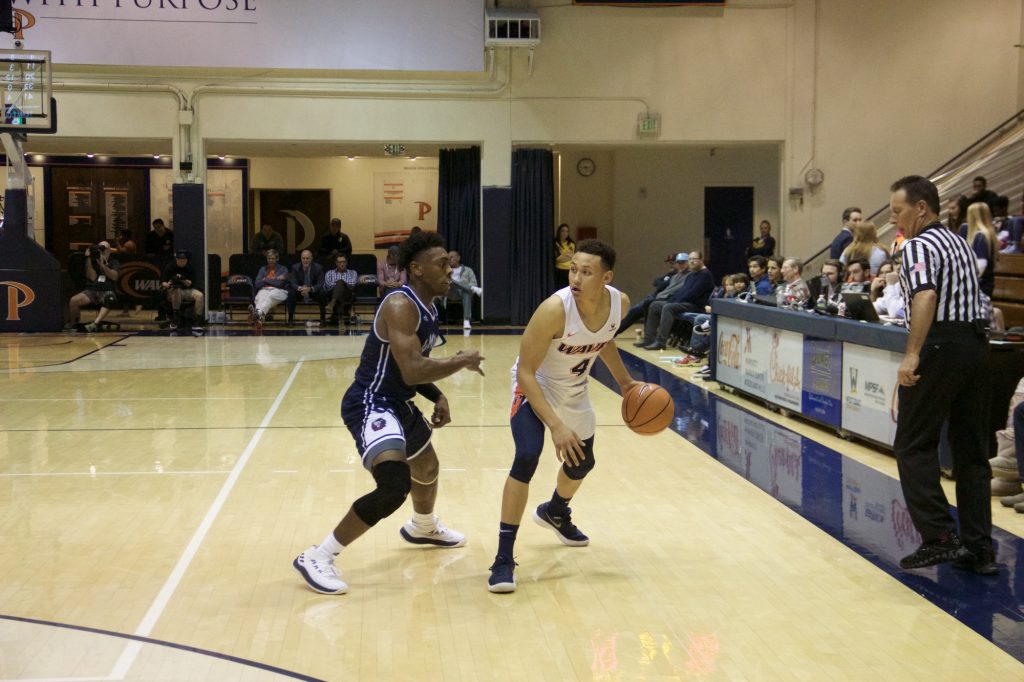 With news of Lorenzo Romar making his return to Malibu to take the helm of the Men's Basketball program, Ross said he is excited to play under his new coach. He also welcomed the challenge of playing under a coach that has led successful players to the NBA.
"I'm very excited," Ross said. "I just know what he's done and the players he's coached, so I just know that if I got the chance, I would want to be one of those big-time players that play for him. That's one of the coolest things I look forward to this upcoming season."
As Ross continues to grow as a player, the future of Pepperdine Men's Basketball is bright.
______________________
Follow Arthur Puu on Twitter: @arthurpuu