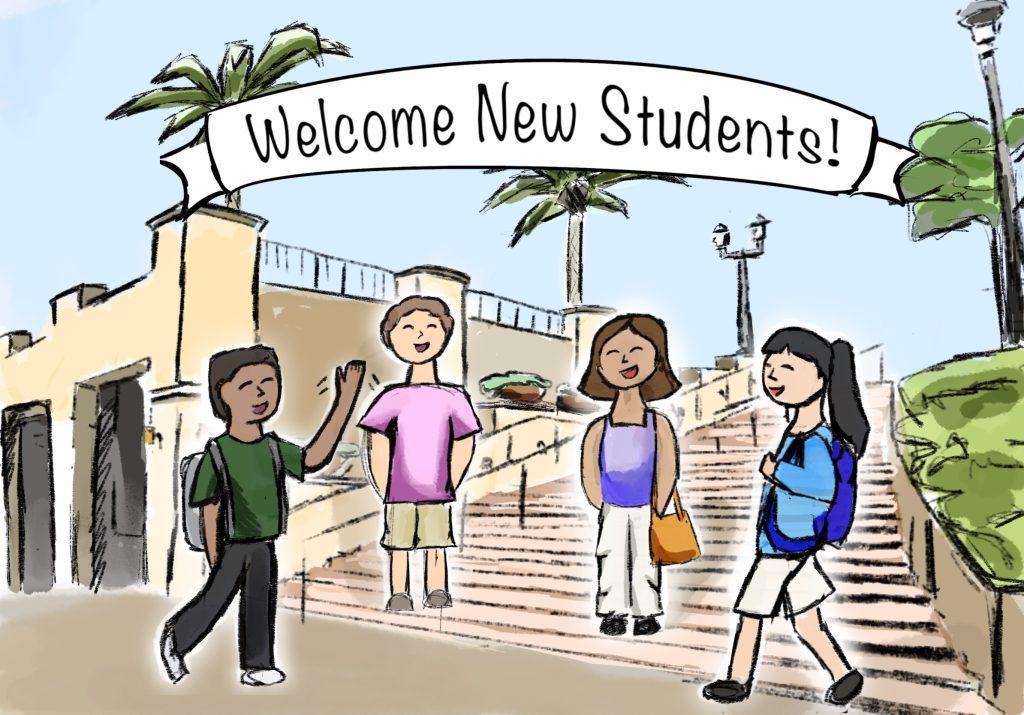 Incoming Pepperdine students may be wondering what it means to say "Waves Up" or to attend "the 'Zoey 101' school." Within their first semester, the class of 2027 and transfer students alike will become familiar with both these phrases and the wider Pepperdine culture.
It is normal to feel a mixed bag of excited and nervous feelings of anticipation about what the first year or what the entire college experience might look like.
"Be open to saying yes to everything," said Michael Sugimoto, junior and Student Government Associationstudent body president. "Everyone during the first two weeks of school is super excited to meet everyone and make friends."
Sophomore Jessica Schuchman said she met each of her friends during NSO week and they have been "a huge support system" for her during her college experience thus far.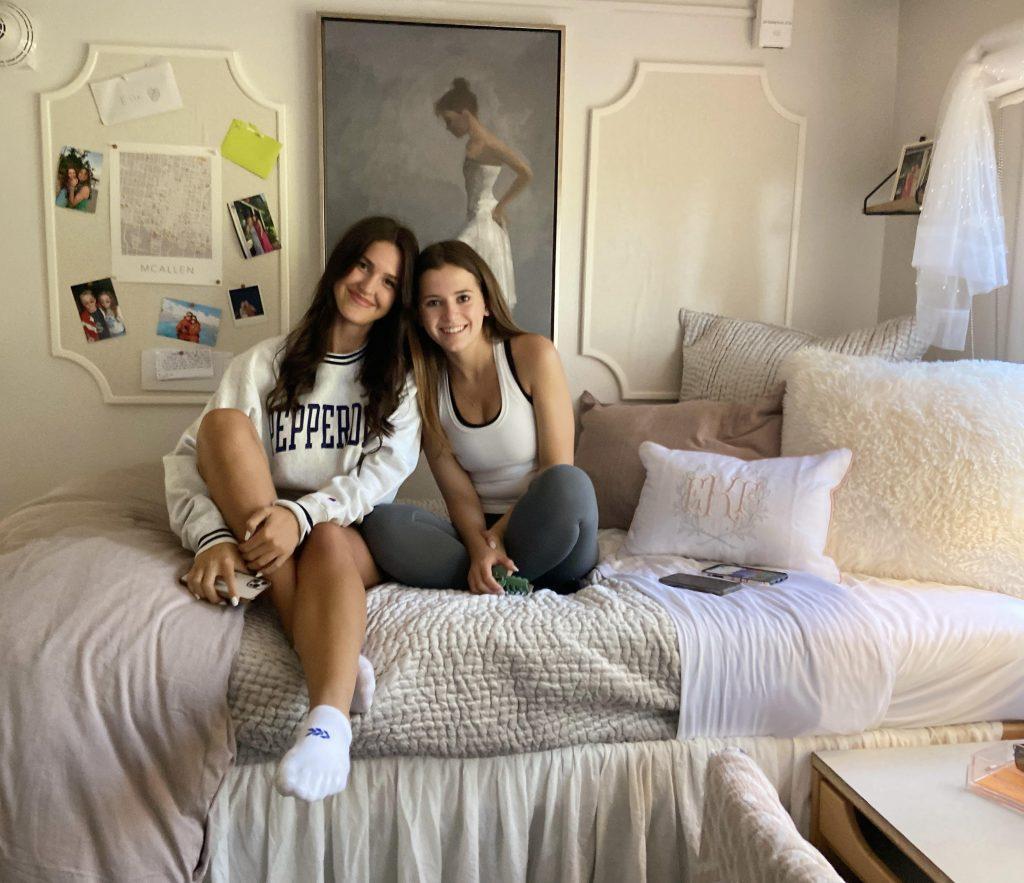 "Pepperdine has such a welcoming and kind community," Schuchman said. "Everyone's open to making new friends."
Students said community at Pepperdine is not hard to find and can ease jitters for new faces on campus.
Resources for Students
New students can calm first-year nerves by using the resources available on campus. Lean into the Pepperdine community. Houston Mallette, junior guard on the Men's Basketball team said the best resource is "the people you're around."
Mallette said he enjoys spending time engaging in conversation with his friends and teammates in Payson Library.
"You're able to impact and be impacted by more people on a daily basis," Mallette said. "Students, friends and faculty are willing to gather in times of need to help and support you."
The Counseling Center offers many mental health resources, including individual and group sessions. These may be useful because there is so much change to encounter during college.
"The Counseling Center is a great resource for mental health, providing the space to talk it out with someone," Sugimoto said.
Another aspect of Pepperdine's community students can lean into is the professors. Schuchman encourages new students to take advantage of office hours. She said each of her professors is incredibly open to answering questions for students.The professors sign up to be a resource for their students.
Mallette said he believes there is value in talking to professors and building a relationship with them.
Pepperdine offers many spiritual resources as well. The Hub for spiritual life, an on-campus spiritual organization located on the second floor of the TCC in the Lighthouse, is a place one can go to have a conversation about faith. Every Wednesday night in the Amphitheatre in Lower Mullin Square, the Hub hosts The Well, a worship nightfor the Pepperdine community to attend.
"I came to campus not a very spiritual person," Sugimoto said. "The Well, through the Hub, opened the door for me to find my own relationship with faith."
Clubs, Activities & Events
The Calendar of Events is full of activities for students to participate in.If students find themselves looking for things to do, many said they find a sports game to go to.
"Going to basketball games with friends is a fun thing to do," Sugimoto said. "Big crowds with lots of noise and passionate Waves make these athletic events a place to be."
The Board, a student-led organization, hosts many on-campus events. Some of their annual events that are a huge hit include the Blue and Orange Madness carnival — which takes place in mid-October — the Winter Wonderland in early December and the Pacific Sounds Music and Arts (PSMA) Festival in late March. Sugimoto and others said these events are a blast to go to with your friends and definitely something to look forward to.
There are a plethora of student organizations and clubs to get involved in for one to engage in their interests and find new interests. Many of these are listed on Peppervine, which is a website that students use to find clubs and sign up for student events. A handful of the student organizations are Intercultural Affairs (ICA) clubs, where students can celebrate their heritage and other cultures on campus.
Off-Campus Resource
Because of Pepperdine's close proximity to Los Angeles, there is much to do and manyplaces to shop off campus. Many students enjoy exploring the Malibu community as well. Schuchman said she enjoys spending time with friends in Malibu Country Mart, and Mallette said he enjoys studying at Whole Foods on the high-top tables near the juice bar.
Schuchman and Sugimoto both said one of their favorite activities off-campus is to spend time at the beach with friends. A popular beach is Ralphs Beach, located next to a pink beach house on Malibu Road just before the road ends at Pacific Coast Highway.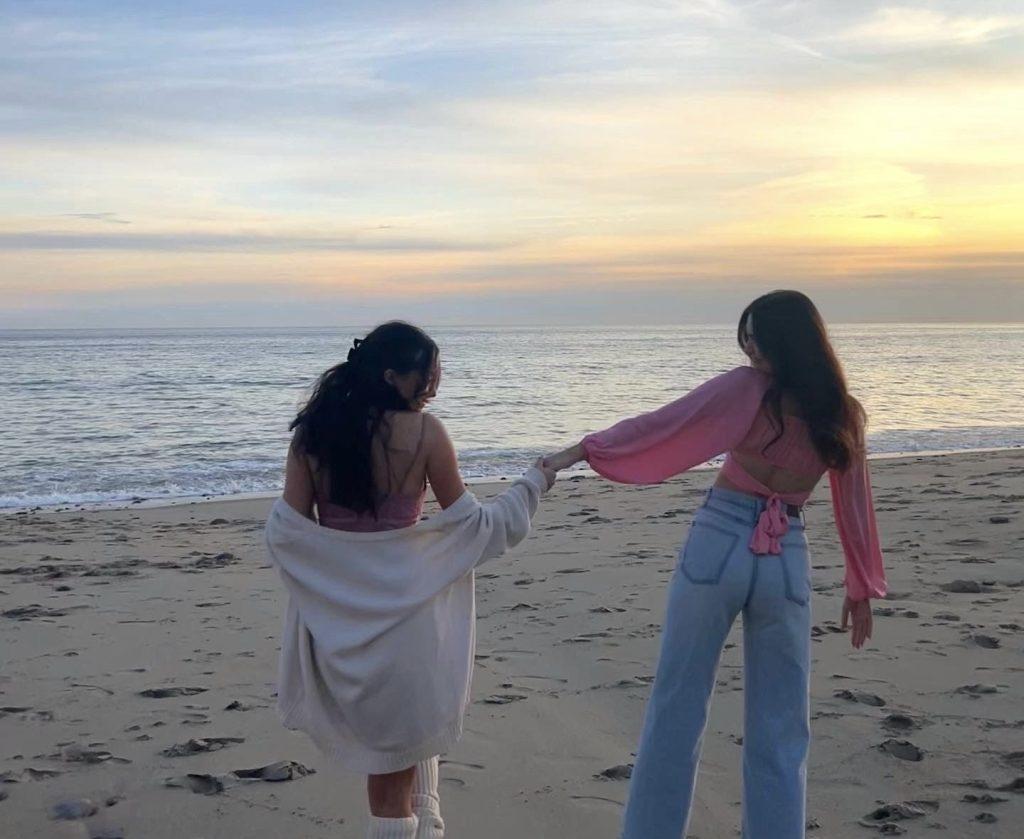 Schuchman (right) spends time with a friend on Ralphs Beach. Schuchman finds many things to do off campus with her friends. Photo courtesy of Jessica Schuchman
Schuchman and other students said they enjoy shopping at Malibu Country Mart, Pacific Palisades and Third Street Promenade in Santa Monica. Some off-campus coffee shops to study and meet a friend at include La La Land Kind Cafe, Philz Coffee and Alfred Coffee.
"Change is OK," Sugimoto said. "Don't worry if the friendships you make your first month of school do not last or you don't get the class that you want. Change is part of college and part of life."
__________________
Follow the Graphic on Twitter: @PeppGraphic @WareingSamantha
Email Samantha Wareing: samantha.wareing@pepperdine.edu