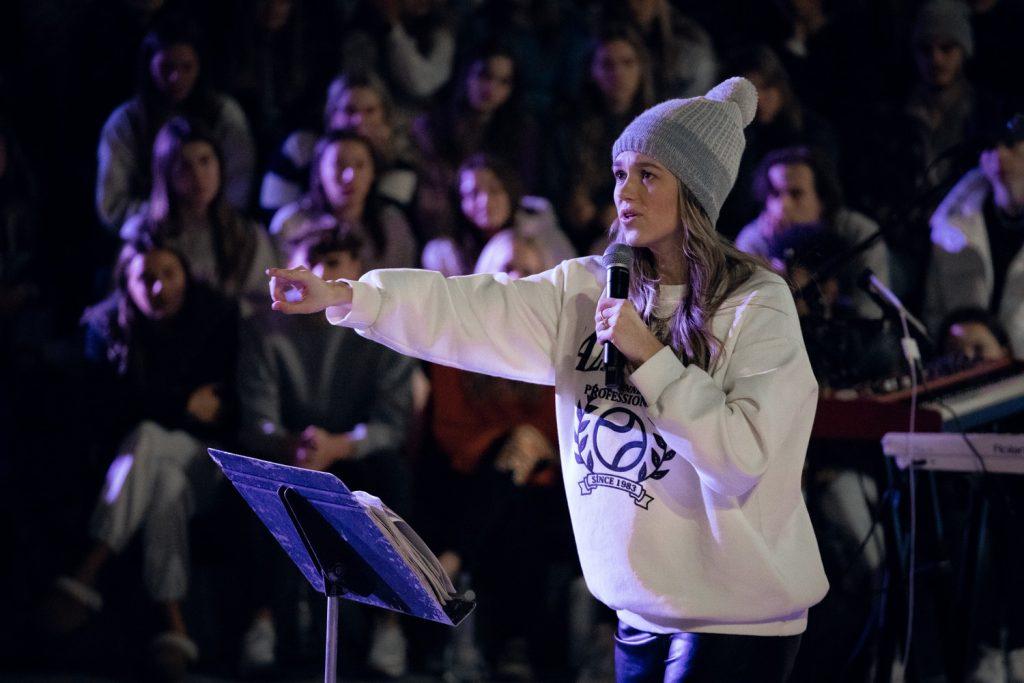 Guest speaker Sadie Robertson Huff gives a sermon at The Well on Feb. 16. The Well is a weekly worship service for the Pepperdine community. Photos by Mercer Greene
Bestselling author Sadie Robertson Huff spoke at The Well on Feb. 16, in the Amphitheatre. Songwriter Aodhan King of Hillsong Church sang and led the worship.
Junior Emily Torrence attended The Well — a weekly opportunity for the Pepperdine community to come together, worship and reflect. Torrence said she had not heard of the speakers prior to the event but found the service very impactful.
"Her sermon was definitely a call-out for me," Torrence said. "It made me more aware of my actions and the impact they have."
Staff members and volunteers from the Hub for Spiritual Life handed out Chick-Fil-A, snacks and coffee to audience members at 7 p.m. Audience members gathered on the steps of the Amphitheatre before the service started.
The Well's staff members handed out film cameras to the crowd to document their experience. The photos that audience members take end up on The Well's Instagram page and other social media.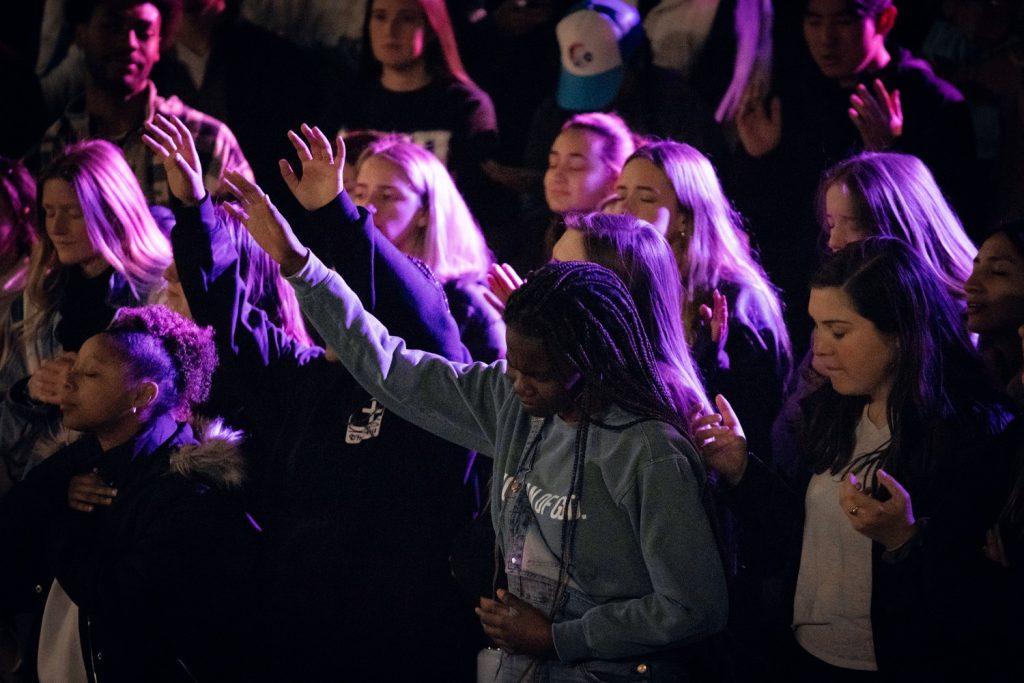 Around 8 p.m., the crowd counted down the seconds until the start of the worship, sophomore Hailey Emmons said.
Torrence said The Well Feb. 16 was one of the largest turnouts she has seen.
"The stands usually fill up fast, but this Well definitely had a larger turnout," Torrence said.
Lily Salanty, associate director of Worship and Seaver 200, wrote in a March 8 email to the Graphic there were approximately 650-750 people in attendance.
The worship opened with singing and prayer. Huff took the stage after the worship ended and began her sermon.
Emmons said she was excited to see Huff speak at The Well because she is a long-time admirer of her.
"I grew up watching Sadie Robertson on Duck Dynasty," Emmons said. "When I was in high school, I read her book 'Live Fearless' and started listening to her podcast 'WHOA That's Good.'"
Huff's sermon focused on conviction in one's faith. Emmons said the sermon was very impactful for her.
"The sermon hit me hard in the gut," Emmons said. "I never realized that all those times my mind was telling me 'Don't do something,' was the Holy Spirit looking out for me."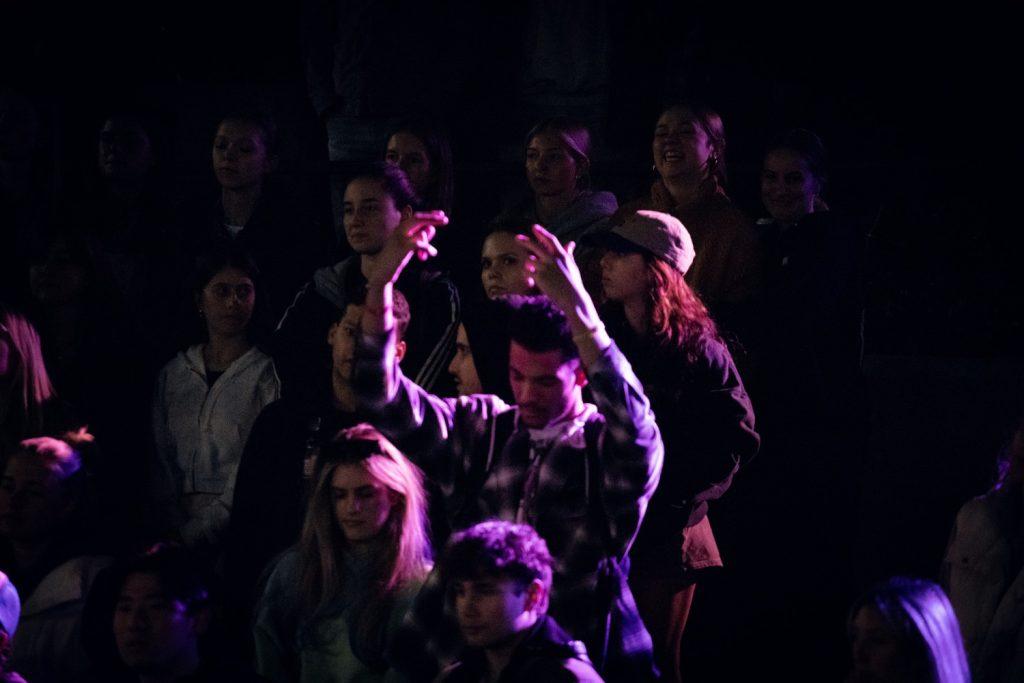 Torrence said the sermon resonated with her deeply.
"The sermon definitely hit home with a lot of the crowd," Torrence said. "A lot of us needed to hear her message that night."
The Well holds services on Thursdays at 8 p.m. in the Amphitheatre.
___________________
Follow the Graphic on Twitter: @PeppGraphic
Contact Terra Hernandez via email: terra.hernandez@pepperdine.edu and Brooke Derrington via email: katherine.derrington@pepperdine.edu.