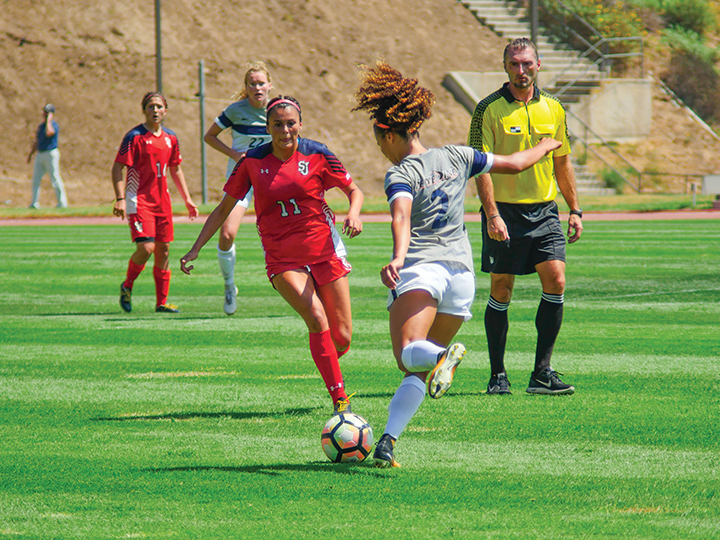 Photos by Kaelin Mendez
Pepperdine Women's Soccer bounced back from three consecutive losses to grind out a 1-0 victory against St. John's University on Sept. 9. Junior Hailey Stenberg's first half goal made the difference for the Waves in a game that saw 23 total shots and 10 shots on goal.
The victory comes amidst a three game skid that saw Pepperdine outscored 10-1 against USC, Indiana and UCLA.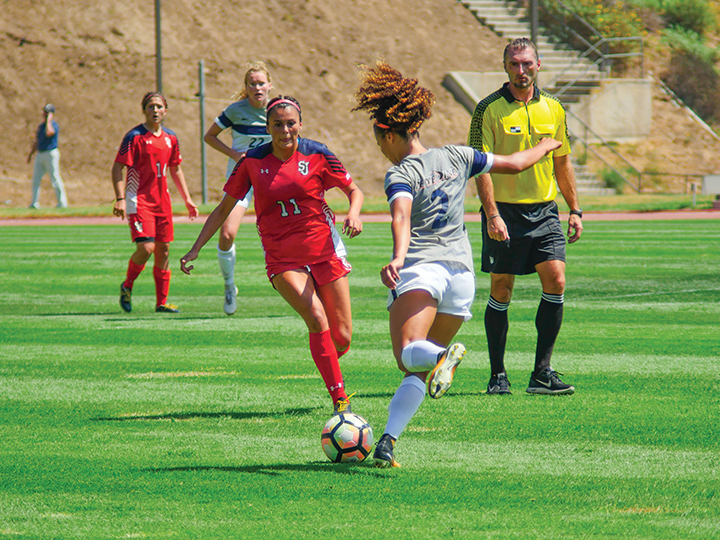 "The season definitely didn't get started how we wanted it to," Stenberg said. "But we've said, 'let's just take it one game at a time' and we [approached] this as the [new] start to our season."
The Waves started hot early, dominating possession and outshooting the Red Storm 11-1 in the first half. They found a breakthrough in the 29th minute when senior midfielder Katy Byrne floated a cross in to Stenberg who punched the ball past the goalkeeper on her second touch.
"We deserved to win today with the goal we got," Head Coach Tim Ward said. "We hit the bar two or three times, but what I like about it is that it wasn't easy, it never is."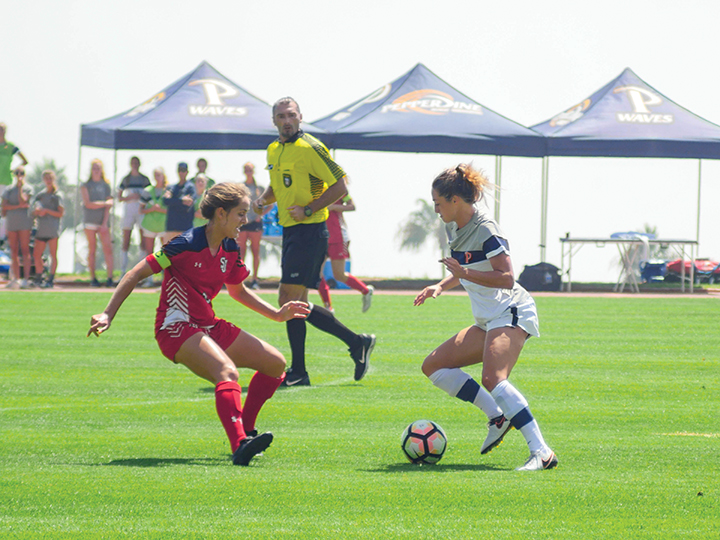 Although the Waves managed success early and often in the first half, the second half was a different story as the Red Storm nearly outshot the Waves and put two shots on frame that redshirt freshman goalkeeper Zoe Clevely saved.
The style of the Waves attack shifted dramatically from between the two halves from a fast, free flowing pace to a slow, grit and grind attack that changed possession in the Red Storm's favor.
"We've played three different systems this year, trying to find the magic formula," Coach Ward said. "But I think we've finally settled in to a way of playing, that as the weeks go along, we're gonna get better and better."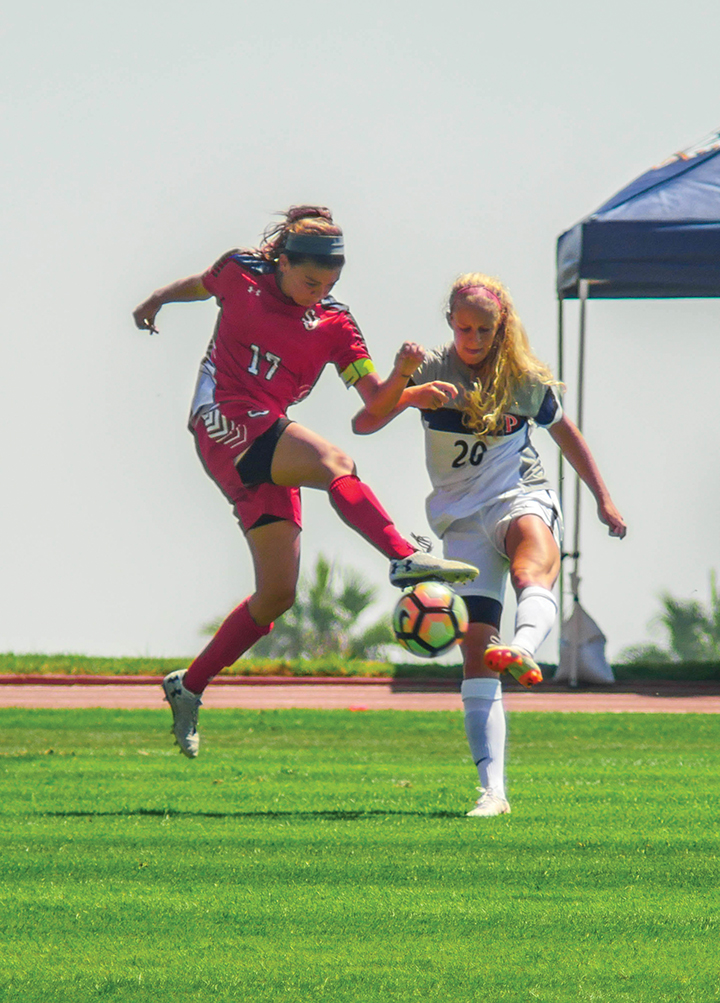 The Waves will look to continue to build off of Sunday's solid performance, continuing their season, Friday, September 14, against San Diego State.
Follow me on Twitter @Jacob_resendiz