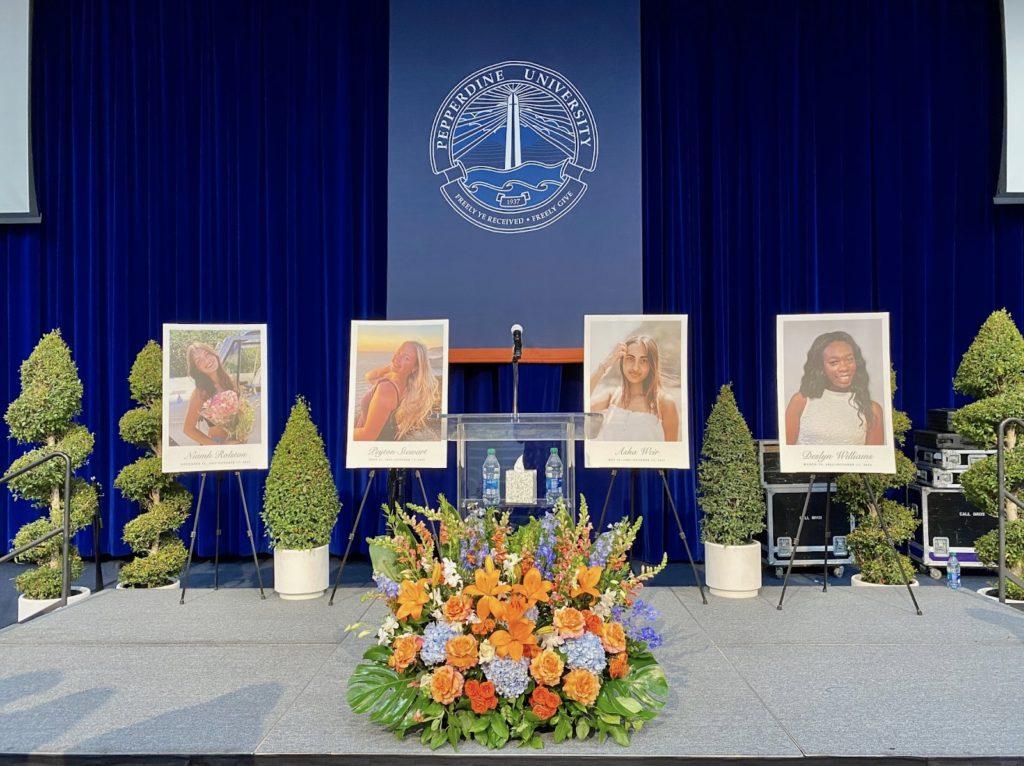 The Pepperdine community is mourning the loss of four students also known as the "four angels."
Pepperdine students, faculty, members of the Malibu community and family members gathered Sunday, Oct. 22, at the Firestone Fieldhouse to hold a memorial service in honor of four beloved young women: Niamh Rolston, Peyton Stewart, Asha Weir and Deslyn Williams.
The four Pepperdine seniors were killed Tuesday night in a crash on PCH.
"We're here to remember well the lives of who my wife affectionately calls, 'our girls,'" said Eric Wilson, lead minister of the University Church of Christ, who opened the memorial service.
The memorial service included Wilson, Assistant Professor of Biology Helen Holmlund, Regan Harwell Schaffer, divisional dean of the Business Administration Division; Religion Professor Dyron Daughrity; Tim Spivey, associate vice president for Spiritual Life; President Jim Gash; and friends and family of the four women.
The deaths of Niamh, Peyton, Asha and Deslyn is an inexplicable loss for not only the families, but the entire Pepperdine community, Schaffer said.
"Thank you for sharing your daughters with us," Schaffer said.
Gash sat on the front right side of the auditorium visibly emotional, periodically wiping his eyes during the memorial service. He shared that a memorial of light will be installed on campus to give continuous tribute to the four students' lives.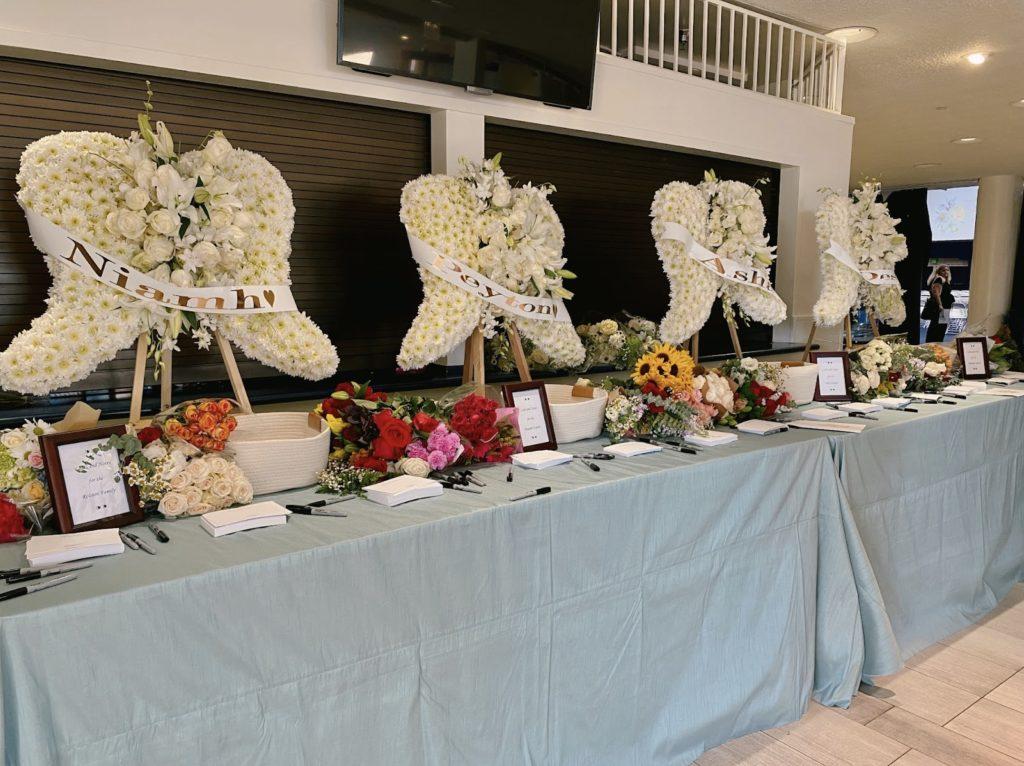 What the faculty cherishes most at Pepperdine is the opportunity to go through life with students, Schaffer said. Faculty often host student groups in their homes, they worship together, travel abroad through International Programs and build close-knit communities together.
"The beauty of having small class sizes is that we know who is present and for us, most heartbreakingly now, we know who is absent," Schaffer said.
Friends Reflections
Seniors Aubrey Lewis, Bridget Thompson and Coco Crandall, all close friends of the four women, reiterated the love, confidence and optimism that Niamh, Peyton, Asha and Deslyn embodied and showcased unconditionally to every person they interacted with.
"I keep looking and expecting to see her [Niamh] there and you know I can't see her anymore," Lewis said. "I do know she's there still."
Thompson, the roommate of Niamh, Peyton, and Asha, said she lived life day in and day out with the three women.
"I went with them everywhere," Thompson said. "This [the crash] is the one time I wasn't with them."
Lost Hills Sheriff's Dept. Captain Jennifer Seetoo and members of the Sheriff's Dept. attended the memorial service.
Hope Dease led The Lord's Prayer and Waves Worship followed with two songs: "Lift You High," by Housefires and "Same God," by Elevation Worship.
Families' Reflections
Parents of the four women shared treasured memories of their beloved daughters.
"Niamh wasn't shy to tell people she loves them," Niamh's father David Rolston said.
Niamh's father shared about her love for travel and excitement for meeting new people everywhere she went.
Following Barry Stewart, Peyton's younger sister Kathleen Stewart talked about her sister's heart being too big for the world.
"To the outside, Pepperdine is a beautiful place, but the real beauty is on the inside," Asha's mother Vinita Weir said.
Pepperdine has gone beyond what was expected for the victims' families, Deslyn's father Desmond Williams said.
"One thing I take away is that they went together as a friend group and they died together as a friend group," Williams' father said.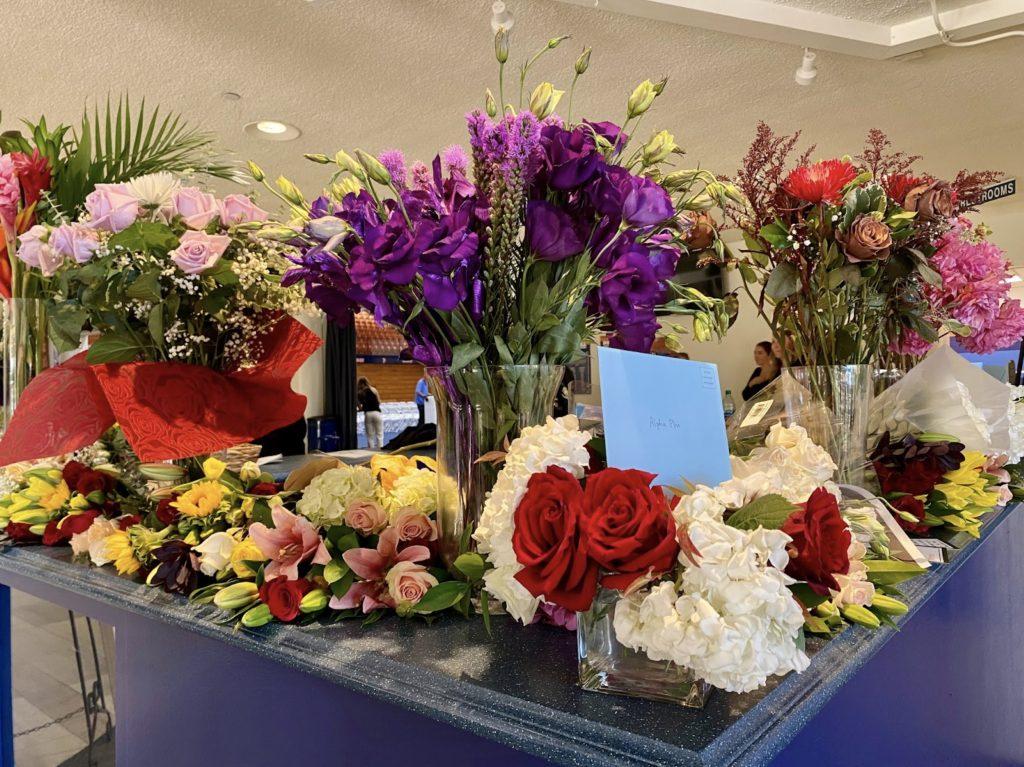 Since news of the fatal crash broke Oct. 17, the word has spread internationally, Spivey said. Niamh, Peyton, Asha and Deslyn were no doubt intelligent women, but Spivey pointed out these women also left a lasting impact of goodness on the world.
"They were full of goodness, like the fruit of the spirit type," Spivey said.
Spivey encouraged those grieving to turn to prayer. He quoted Romans 8:26-27, "We do not know what we ought to pray for, but the Spirit himself intercedes for us with groans that words cannot express. And he who searches our hearts knows the mind of the Spirit, because the Spirit intercedes for the saints in accordance with God's will."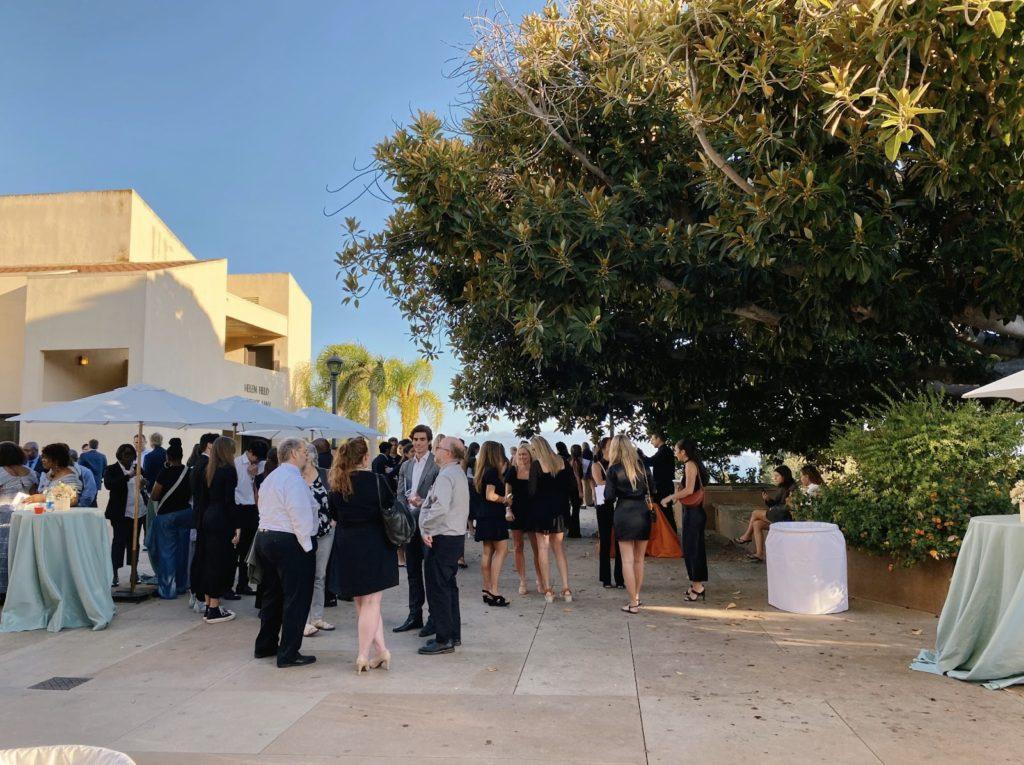 Gash ended the memorial ceremony reiterating the University's 2023 theme of light, which is inspired by Matthew 5:14.
"This week we lost four bright lights on our campus," Gash said. "But not forever, we will be with them again."
Going forward there will be a permanent display of four bright lights on campus, Gash said.
Gash concluded with a prayer, "No matter what we face, you are still on the throne, you are still in control and no evil can ever stand against you for you alone have won the final victory," Gash prayed.
"This tragedy is not the final word, you are the author of life," Gash said.