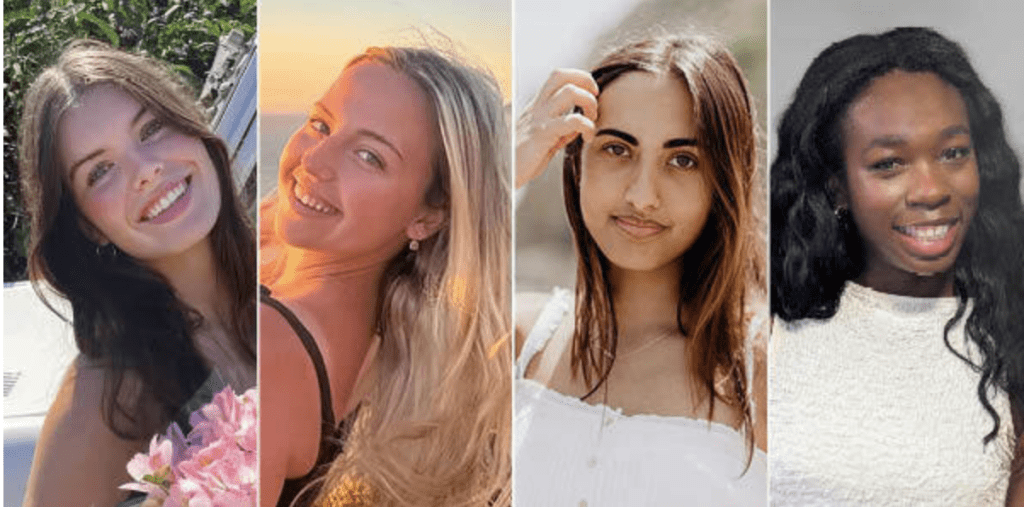 The memorial service for Niamh Rolston, Peyton Stewart, Asha Weir and Deslyn Williams will be held Oct. 22, at 2 p.m., in Firestone Fieldhouse, the University wrote in a Friday morning email to the Pepperdine community.
The service will honor the four seniors killed Tuesday night in a crash on PCH. Two others were injured in the crash.
The service will also be broadcast live, the University wrote. The University invites attendees to a reception after the service, and invites them to share notes and reflections — the University will provide message cards at the Fieldhouse before and after the service.
"The Pepperdine community holds the Rolston, Stewart, Weir, and Williams families and those dearest to them in their prayers," the University wrote. "Please continue to uplift them and keep them in your warmest thoughts as we walk this difficult journey together."
For those who want to send messages to the family, messages can be sent to the Office of the Vice President for Student Affairs, the University wrote. The University has also created a memorial fund to honor and support the families and will release more information "shortly."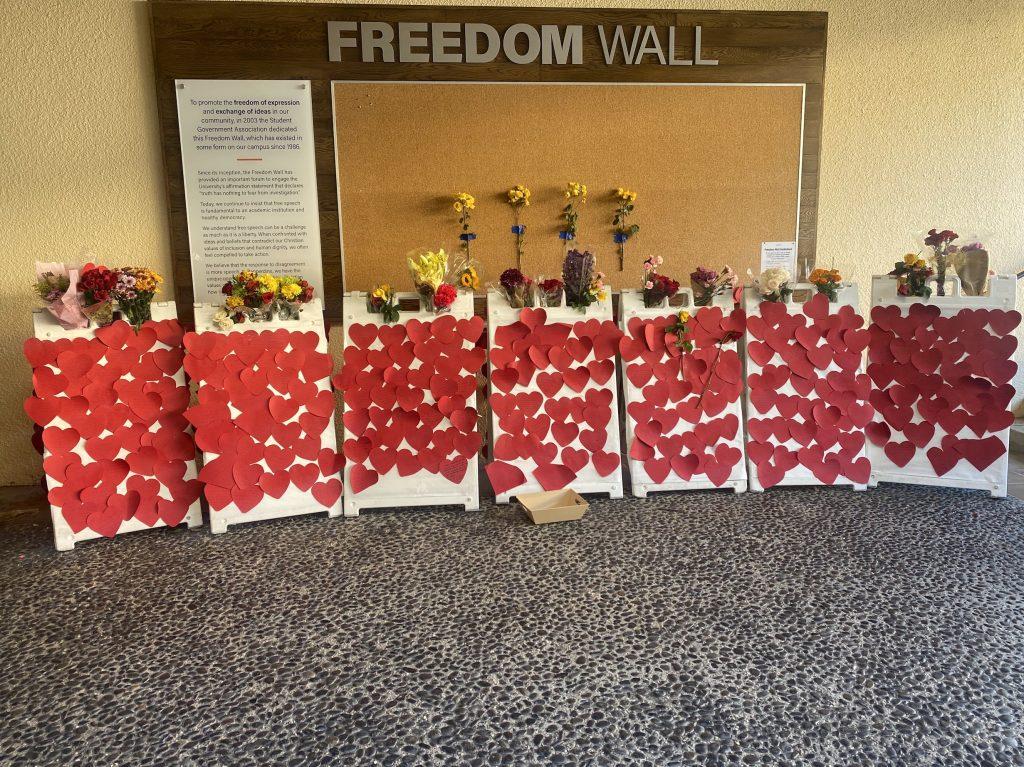 Timeline:
On Tuesday around 8:30 p.m. near the 21600 block of PCH, the suspect, Fraser Micheal Bohm, 22, of Malibu, was traveling westbound when he lost control of his car and swerved toward the north shoulder of PCH. Bohm hit three parked cars, Lost Hills Sheriff's Dept. Captain Jennifer Seetoo said.
On Wednesday at 6:38 a.m., the Public Relations office sent an email to the Pepperdine community stating officials made the University aware of the crash and that "Pepperdine students may have been involved." The University would provide more updates as it learned more about the situation.
At 8:40 a.m., the University announced it had reason to believe the four individuals killed in the crash were Pepperdine students, and that class would continue as scheduled, the Public Relations office wrote. The University encouraged students to take care of themselves and listed resources.
At 10:45 a.m, the University stated Pepperdine "does not share names without official confirmation," the Public Relations Office wrote in an email to the Pepperdine community. The office wrote the Hub for Spiritual Life would be offering resources for prayer and community, and listed the resources offered.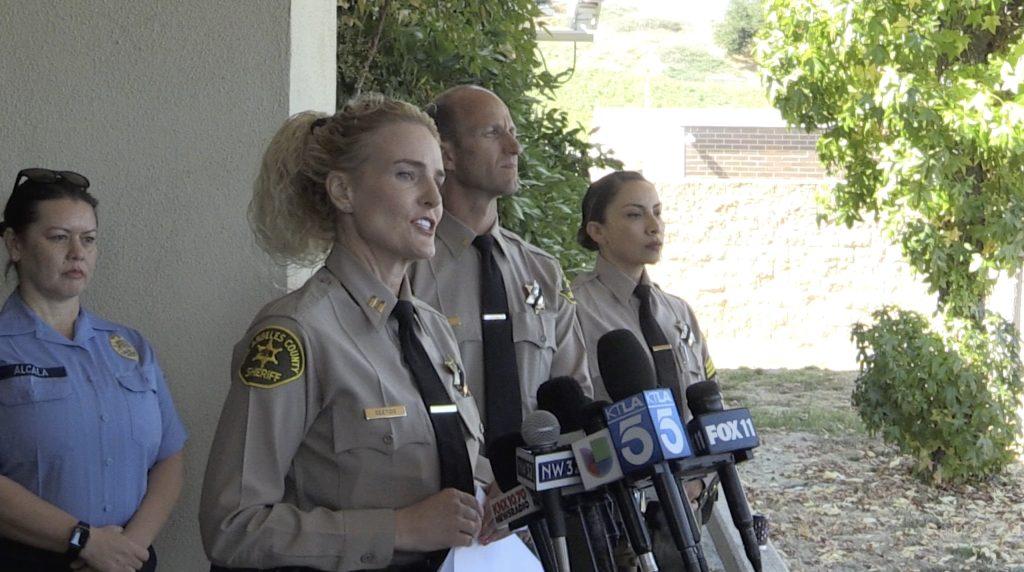 At noon, the Lost Hills Sheriff's Dept., held a press conference where they identified Bohm as the driver and clarified the events surrounding the crash. Bohm is facing charges of vehicular manslaughter and gross negligence, Seetoo said. Seetoo also called for more safety measures on PCH.
At 1 p.m, President Jim Gash released a statement to the Pepperdine community.
At 4:10 p.m. the University announced it would not host the previously planned "Prayer For Our World" service scheduled for Thursday at 10 a.m. and would instead host a prayer service for the community, the Public Relations office wrote in an email. Classes were canceled Thursday from 10 to 11 a.m.. for Gash, Horton and Provost Jay Brewster to address the community.
The University had previously planned a prayer service at 10 a.m., Thursday to provide students a place of prayer and support regarding the conflict in Israel and Palenstine, and around the world, Public Relations wrote in an Oct. 17 email to the Pepperdine Community.
At 4:53 p.m., Horton announced the names of the four women killed, and offered condolences and resources via email.
"The pain we collectively bear may be overwhelming, especially to those who best knew and loved these students," Horton wrote. "The University stands ready to provide spiritual and emotional support to all members of our Pepperdine family."
Statements
Throughout the day Wednesday several University statements were shared with the University community.
Gash wrote losing students in a "tightly knit" University community is "devastating," and acknowledged the confusion community members may be feeling. He wrote that in times of grief "we hold firm to our faith."
No words can appropriately convey the depth of my sympathy to the families who are living through a reality no parent would ever want to endure," Gash wrote. "You are not alone."
Gash grieves with the students and offers prayers of comfort and support to faculty, he wrote.
"In the days ahead, we will come together in meaningful ways to honor and celebrate the lives of the remarkable individuals lost to this unthinkable tragedy," Gash wrote. "We will harness the strength found in the bonds of friendship and the community that unites us."
Members of the University were gathering to find ways to best support students, Horton wrote in a Wednesday email to Seaver College students. Horton encouraged students to reach out to her with feedback or ideas.
"This is among the saddest days we have experienced at Pepperdine," Horton wrote.
Pepperdine made the decision to hold classes with the intent of providing structure to students, however students are encouraged to take breaks and seek support, Horton wrote.
Horton also acknowledged the difficulty in waiting for names and wrote the University needed to wait for final confirmation for law enforcement and family notification before releasing the names of the students. Horton also invited students to the 10 a.m. prayer service.
"And let's remember that, as people of faith, though we grieve, we don't grieve as those who have no hope," Horton wrote.
Lee Kats, interim dean of Seaver College, wrote in a Wednesday email to Seaver faculty that faculty members were not alone in providing support to students and are encouraged to use their best judgment in leading class.
"Faculty members are key sources of support for our students and the classroom provides opportunities to acknowledge the tragic circumstances we are collectively experiencing today," Kats wrote.
The Hub will help direct students towards resources, Tim Spivey wrote in a Wednesday email to the Pepperdine Graphic.
"One of Pepperdine's strengths is having seasoned pastors and spiritual mentors serving in nearly every aspect of our campus life," Spivey wrote. "They have graciously offered their help in extending pastoral care to the Pepperdine family throughout this tragedy."
Resources and Community Support
On campus resources for students include the Counseling Center, Timely Care app and Hub, the Public Relations office wrote. Faculty can utilize the Counseling Center and Office of the Chaplain.
Stauffer Chapel was open from noon to 8 p.m. Wednesday and then after The Well for drop-in prayer, and the University Chaplain and Hub staff to offer support, the Public Relations office wrote. The Chapel was also open Thursday, from 10 a.m. to 1 p.m.
The Well held a "special" night of prayer and worship where community members were welcomed "to pray, reflect, mourn, and share fellowship with one another," the Public Relations office wrote.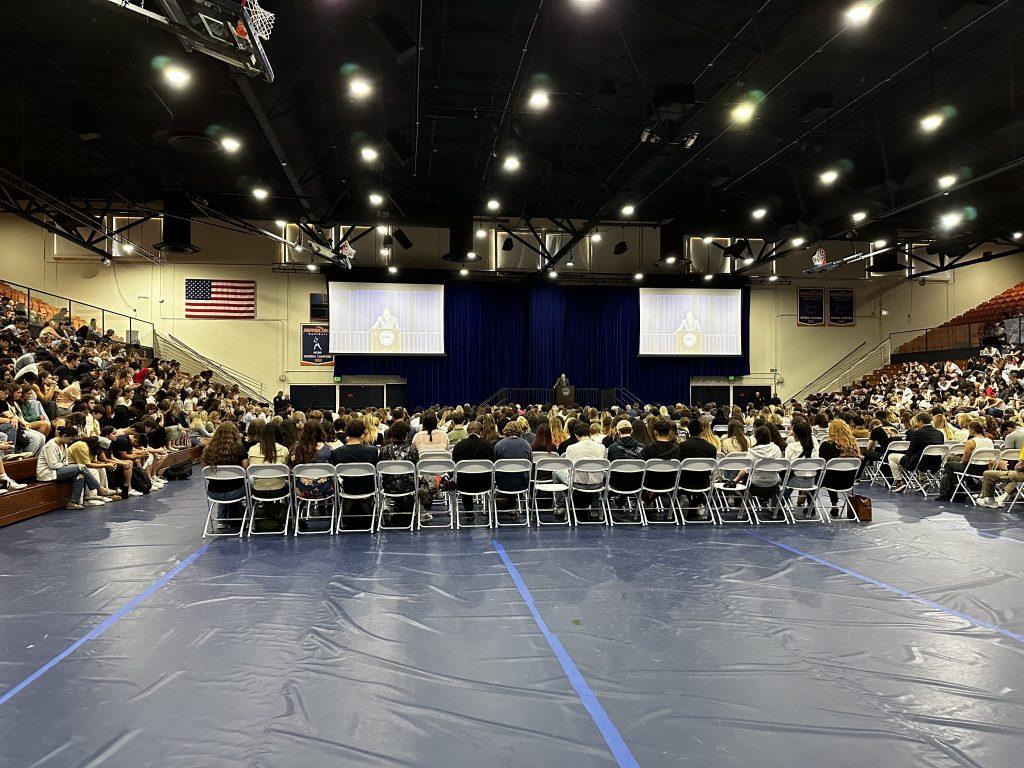 Thursday at 10 a.m., the University hosted a prayer service in Firestone Fieldhouse to honor Niamh, Peyton, Asha and Deslyn. The University will award the four seniors their degrees posthumously at the end of the academic year.
The Student Government Association hosted a candlelight vigil and prayer service Thursday night at the Amphitheater at 8 p.m., Student Body President Michael Sugimoto wrote in a Wednesday email to the Pepperdine community.
University Chaplain Sara Barton spoke at the vigil, and counseled the community on the persevering nature of grief, and love of God.
At the vigil, SGA invited members of the community to write cards for Niamh, Peyton, Asha and Deslyn, which were then posted on the Freedom Wall. Students, faculty and alumni wrote cards and left flowers for the four women.
Fraternity and Sorority Life hosted a gathering in Elkins at 9 p.m. Wednesday, as a time of "reflection, discussion and support to our community during this hard time," according to Panhellenic's Wednesday Instagram story post.
Pepperdine Panhellenic released a statement honoring Niamh, Peyton, Asha and Deslyn, and offering support to Alpha Phi.
"As sisters of Alpha Phi, each woman served our community in incredible ways with their great talents and kind souls," Panhellenic wrote. "We will always remember their beautiful hearts, and we extend condolences to their families and friends."
Catholic Student Association held an informal sorrowful mysteries of the rosary in Jocelyn Plaza at 6 p.m. on Wednesday, CSA adviser Brian Link wrote in a Wednesday email to CSA, and held a Mass in the students honor at 7 p.m. on Thursday.
Celebration Chapel encouraged students to DM them via Instagram for support or prayer, according to a Wednesday story post. Members of Celebration Chapel were at the top of the Amphitheater for support Wednesday morning.
Pepperdine Campus Recreation canceled Le Mills and Party Cycle Wednesday night, according to Campus Rec's Wednesday story post. Campus Rec hosted RISE Yoga at 6 p.m. on Wednesday as a time to "gather in support of our community."
The University Church of Christ held a booth on main campus encouraging students to write notes to friends and family members of the four women — the booth was held on Wednesday and Thursday, and remained until 5 p.m. on Friday, UCC Minister Falon Barton wrote in a Thursday email to the Graphic.
Falon Barton wrote there have been several requests left in the basket, and she anticipates more — along with community members using the supplies to write notes to people more directly.
"It has been a beautiful way for people to ask for prayer anonymously, in case they don't feel comfortable going to someone personally, and for all of us to show our support for each other," Falon Barton wrote.
Emotional responses to grief can vary widely, Falon Barton wrote. Some people may hesitate to utilize resources because they "need them more" or were more "profoundly affected."
"Even though I would tell those members of our community that their grief, anger, pain, confusion, and fear are all valid, and they are worthy of anything they need and do not have to justify their emotional response, I also know that having a space like this, where people can come on their own time and on their own terms, can be helpful, too," Falon Barton wrote.
Falon also acknowledged that some people may feel guilty for not being "sad enough," and that others may have difficulty watching others go on with their day. Lead Minister Eric Wilson, Falon Barton and Joel Foster, youth and family minister are confidential resources for students on campus and are trained to offer pastoral care.
"We're a small community; tragedies like this impact us all. I hope those community members can use the prayer station to write prayers and notes to their friends who are more profoundly affected," Falon Barton wrote.
Sophomore Hannah Sharp and Junior Race Skrmetta handed out flowers in support of students Wednesday afternoon on main campus. The booth had a sign telling students they are loved.
"My friend and I chose the roses because we felt like it was a way to give back to the community and show that even when everything felt dark, there was always some source of light, even as small as a single flower," Skrmetta wrote in a Thursday Instagram DM. "We chose red roses because of APHI, just something to represent their lives and what they were so proud to be a part of."
It was "heartbreaking," seeing her peers "distraught" on Wednesday, Sharp wrote in a Thursday Instagram DM. Skermetta asked her to help provide the roses, which Sharp was "more than willing" to do.
"I simply hoped the roses would bring a small joy to their grim day," Sharp wrote. "I hoped they brought a sense of comfort to those who are experiencing these losses especially hard."
Close to midnight Thursday The Well's Instagram posted various Bible verses for "those who can't sleep tonight and those who can,' according to the post. The Well stated they would be speaking these verses over the community.
Pepperdine's English Department announced they would be transforming their previously scheduled internship workshop into a time for the community to gather and grieve beginning at 4 p.m. Thursday, according to a Thursday Instagram story post.
"Wishing you all peace and light," the English Department account wrote.
Black Student Association, Latinx Student Alliance and Gender & Sexualities Alliances released a joint statement Wednesday postponing the Halloween Bash, and also offering themselves as a resource to students, according to a Wednesday Instagram post. The post also included the Counseling Center's contact information.
Pilipino American Student Association postponed the PASA heritage night, according to a Wednesday Instagram post. PASA is "praying for the whole community affected by this tragic loss."
Pepperdine Cine Club canceled Thursday's screening, and encouraged members of the club to attend the Candlelight Vigil instead if able, according to a Wednesday Instagram post. The post also included resources for students.