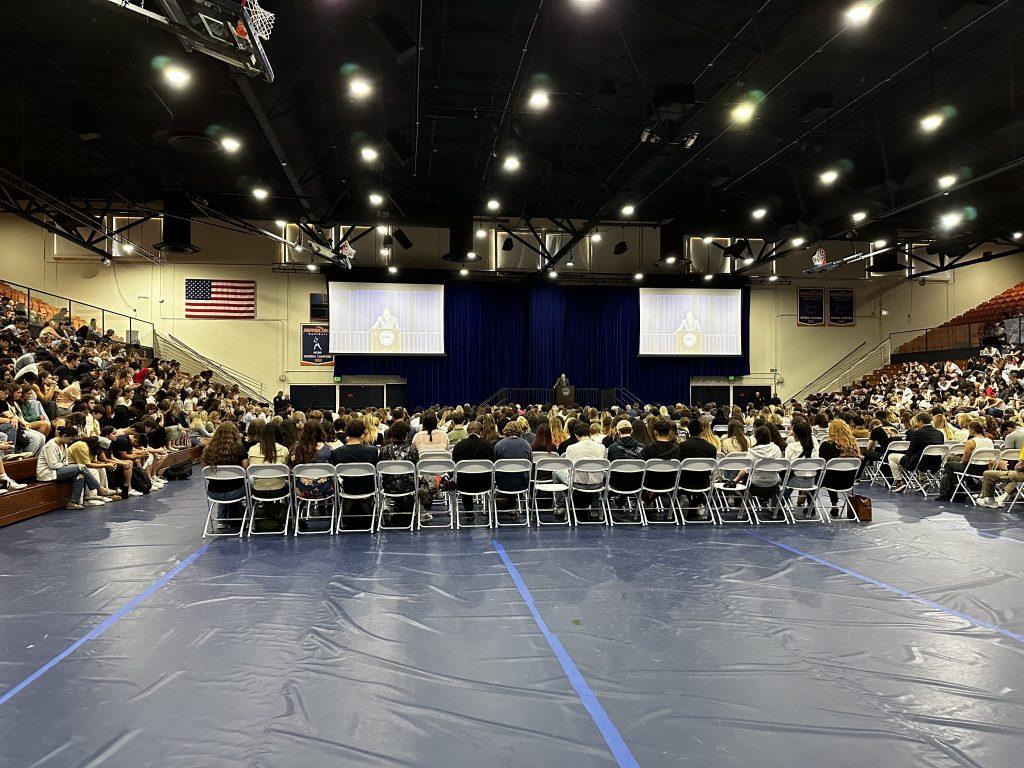 The Pepperdine community gathered Thursday morning in a prayer service at Firestone Fieldhouse to honor the four Pepperdine students killed in a car crash on PCH Tuesday night.
The four women killed in the crash were seniors Niamh Rolston, Peyton Stewart, Asha Weir and Deslyn Williams, wrote Connie Horton, vice president of Student Affairs, in an Oct. 18 email to the Pepperdine community.
"God gives us permission to grieve," President Jim Gash said at the prayer service. "God expects us to grieve. Our grief is a measure of our love for our dear, dear loved ones. Our love for Niamh, and Peyton, and Asha and Deslyn."
Tim Spivey, associate vice president for Spiritual Life; Horton; Michael Sugimoto, Student Government Association president; Provost Jay Brewster; and Gash spoke at the service. Ida Nicolosi, assistant instructor of teaching of Vocal Studies, sang "Be Still My Soul."
Horton offered prayers for the families. Sugimoto read verses of Scripture for students to reflect on.
Brewster announced that each of the four women, all seniors, would receive their degrees posthumously at the conclusion of this school year.
"It is my great pleasure as the University's Chief Academic Officer to note that all four of these students are qualified to receive this honor in the class of 2024," Brewster said.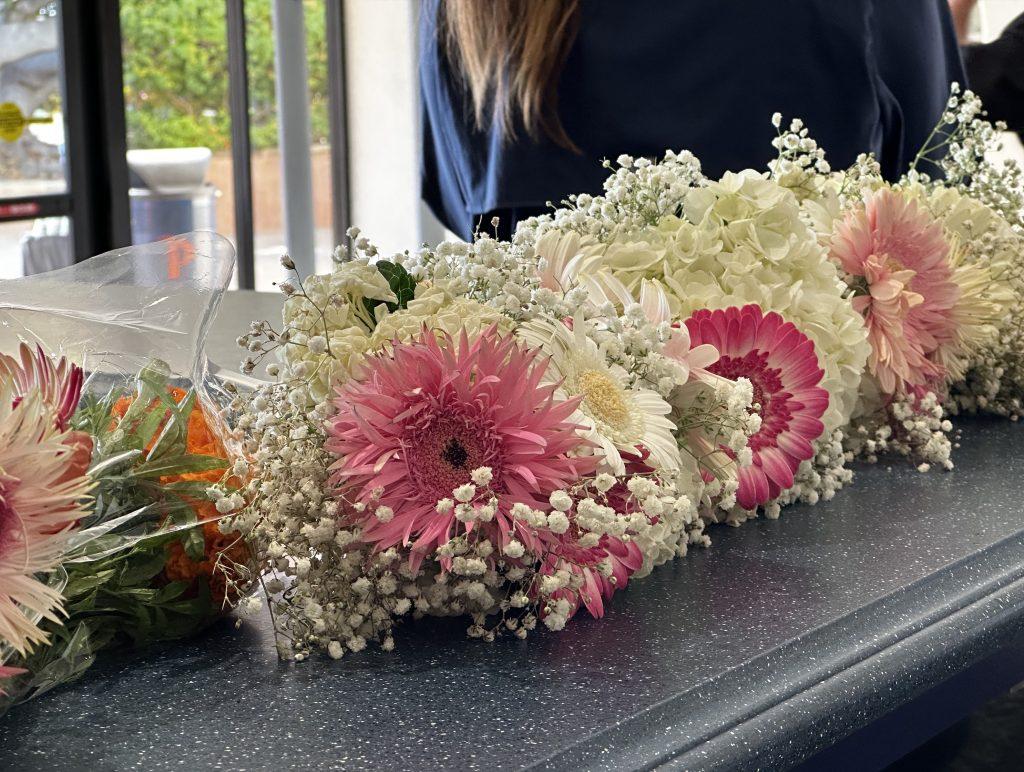 Members of the community remained at the Fieldhouse long after the service was over, offering one another support. Pepperdine administration and Spiritual Life staff stayed after, speaking with students.
"In this time of immeasurable grief and heartache, we stand together as a community and turn to our faith and each other to find hope and healing in the midst of this tragedy," Horton wrote. "Each departed student brought a unique gift and spirit to the University, and we deeply grieve the unfulfilled hopes and aspirations of our precious community members."
Information about memorial services will be shared with the community in the upcoming days, Horton wrote.