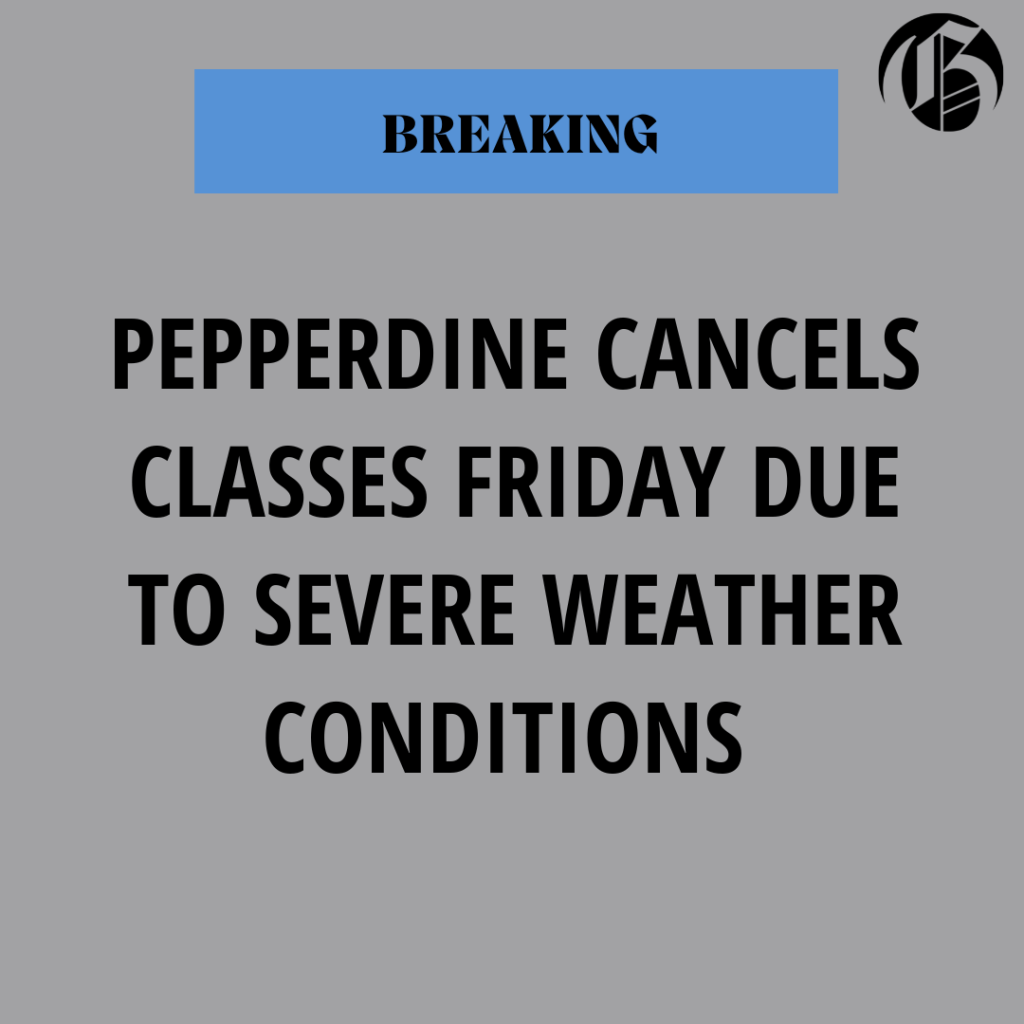 Pepperdine University canceled classes at Seaver College and the Caruso School of Law on Feb. 24, due to expected inclement weather conditions, Emergency Services wrote in a Feb. 23 email to the Pepperdine Community.
Conditions include heavy rain, limited visibility, debris flows, rock slides and mudslides on canyon roads and PCH, Emergency Services wrote.
"Pepperdine will continue to monitor severe weather conditions in the area," Emergency Services wrote.
The Graduate School of Education and Psychology, Graziadio Business School and School of Public Policy will hold classes online, Emergency Services wrote. The University encourages faculty and staff at Pepperdine's Southern California campuses to work remotely.
Dining services will remain available on the Malibu Campus, Emergency Services wrote.
Emergency Services encouraged students, faculty and staff to stay updated on conditions using the following resources — Road Conditions Hotline: 310.506.ROAD (7623), Pepperdine's Toll-Free Emergency Hotline: 888.286.5659 and Emergency Information Page.
___________________
Follow the Graphic on Twitter: @PeppGraphic
Contact Samantha Torre via Twitter (@Sam_t394) or email: sam.torre@pepperdine.edu