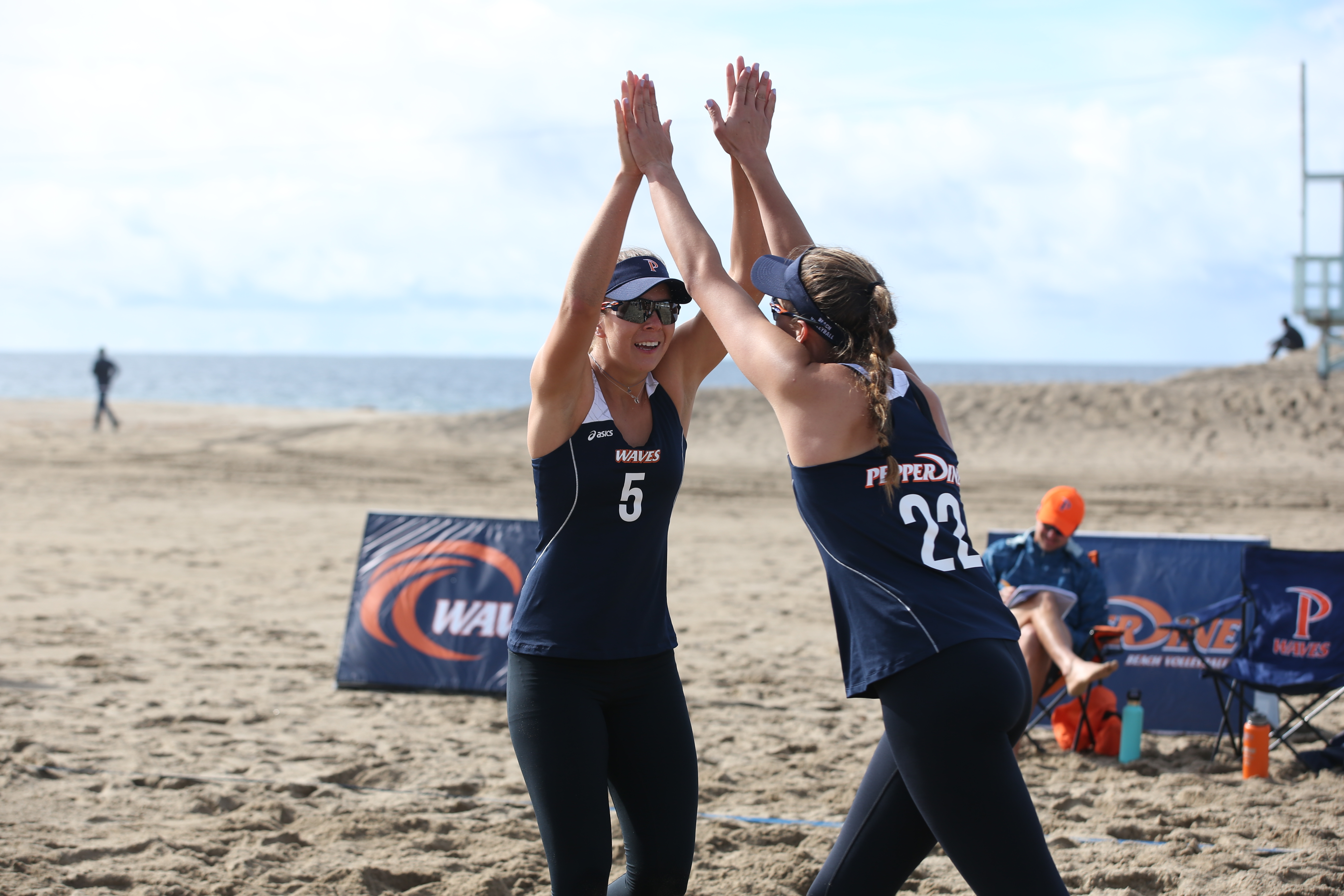 Photos courtesy of Seaver Films

Editor's Note: Seaver Films released a 12-part documentary on the Pepperdine Women's Beach Volleyball team called "Compete With Purpose." The chapters show losses from previous postseasons, tell the stories of senior leaders and give insight on what to expect for the upcoming season. This is the second part of the series review following Chapters 1-4. The Graphic will be covering the releases of the "Compete With Purpose" web series on a weekly basis.
Compete With Purpose: Chapter 5
The fifth chapter is a player profile on senior Heidi Dyer and her difficult journey to Division I Beach Volleyball.
"All my siblings and I would play the men down at San Onofre," Dyer said. "That's where we learned to smack talk and that's where we learned to play the game and really come to love it."
Dyer recounts how she was around 10 years old when her mother noticed something wrong. It was Dyer's back, which gradually became more painful.
"Scoliosis is a curvature of your spine," Dyer said. "My spine had a 64 degree curve."
After surgery, doctors told Dyer and her parents that it would be six months before she did anything athletic whatsoever. Although, it was only four or five months after the surgery when Dyer begged her mother to attend a local volleyball camp. She fell back in love with the sport instantly.
Today, Dyer is able to use her experience as a way to help people who are going through the same thing.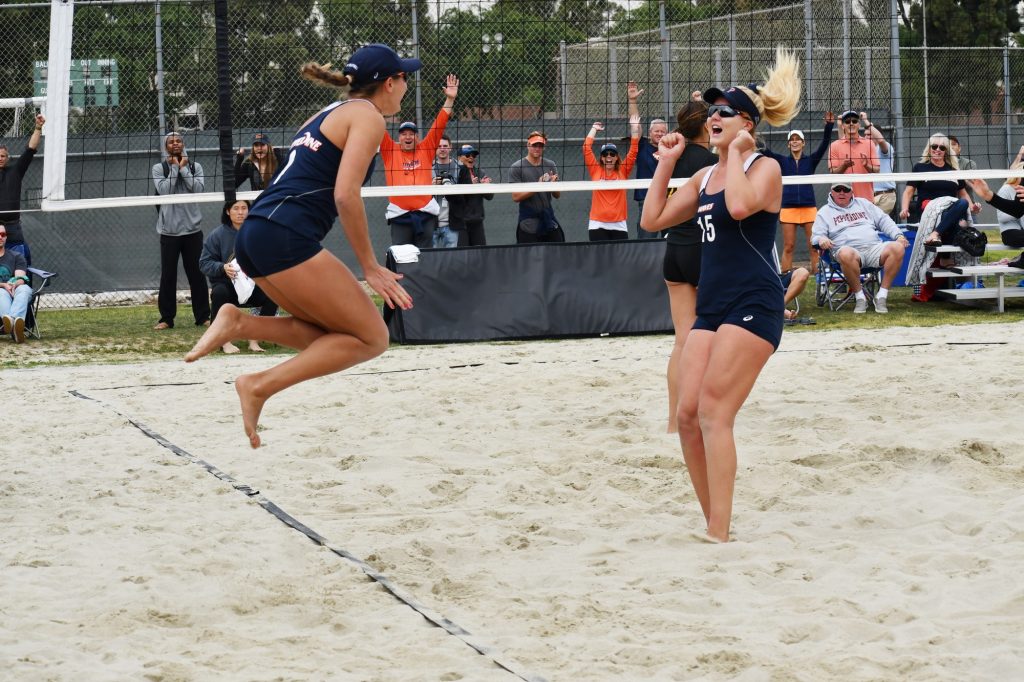 "I have gotten to talk to so many girls with scoliosis," Dyer said. "It's been really cool to encourage them and talk to them about the process and what they can expect. It's been absolutely amazing to see the courage of these young girls."
Compete With Purpose: Chapter 6
This chapter focuses on the March 27 matchup versus No. 2 ranked UCLA in Westwood.
After UCLA took the first two sets with scores of 21-8 and 21-13, Pepperdine looked to take the momentum in their third and fourth pairs. After UCLA narrowly took the third set as well, pressure mounted on senior Skylar Caputo and sophomore Alexis Filippone.
Caputo and Filippone were undefeated at that point in the season but the pair was off of their game as well and they lost the fourth set.
Although the outcome was already decided with the three UCLA victories, two sets were left. Junior Deahna Kraft made sure to not let her teammates feel defeated.
"Pepperdine does not get swept," Kraft said. "If we play hard and we play for each other then there is no way we won't win because we have a purpose."
After losing the fourth set, they were looking a 5-0 sweep dead in the face. It was Kraft and alumna Corinne Quiggle who won the final set.
Pepperdine entered the game as the top-ranked team in the country and left with their first 1-4 loss of the season. At that point, the team needed to look inward and regroup to have a chance for a deep postseason run.
Compete with Purpose: Chapter 7
Chapter Seven highlights the final home game for legendary Head Coach Nina Matthies.
After losing to UCLA, the Waves rattled off five consecutive wins leading into the home regular season finale against Cal Poly.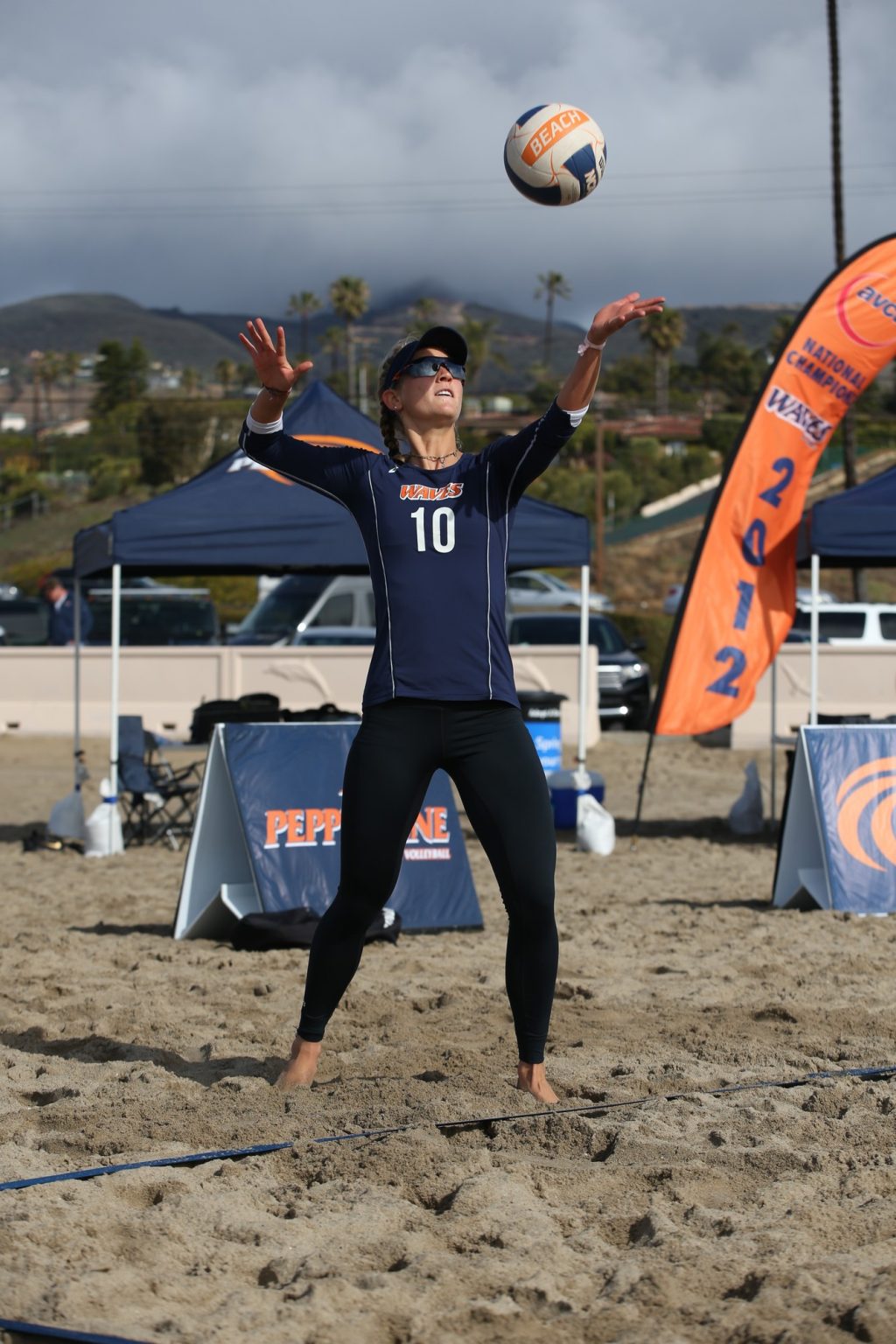 In hopes of closing the season on a positive note, exacting revenge for an early season loss and wanting to honor Matthies in her final home game, the Waves played with an edge.
The Waves dominated the match from start to finish, sweeping Cal Poly 5-0 to end the regular season with a 21-3 record.
Matthies feels confident in leaving the sport she helped build because of the growth the program endured while she was at the helm.
"I thought it was just a good time to be able to step down," Matthies said. "I felt very comfortable stepping down with my team … I felt comfortable with around the country what's happening in the sport."
Compete with Purpose: Chapter 8
Chapter Eight details the flavors of junior Maddy Roh and her favorite dishes to cook.
Roh grew up with a passion for cooking and a desire to create a unique flavor in each of her dishes and in her personality as well. She also loves to describe many things in her life in terms of food, including herself.
"Because I got a zang to me, and it takes a while for you to be acclimated to its intensity," Roh said. "But ultimately, it adds a nice pizazz to the dish."
Beach volleyball taught Roh numerous life lessons and overall makes her stronger as an individual.
"Since volleyball is 90 percent of my physical life, lots of my lessons are learned in sports," Roh said. "I feel stronger after every struggle that I go through and after everything He throws at me."
______________
Follow the Pepperdine Graphic on Twitter: @PeppGraphic