Photos Courtesy of Ivy Allen
Senior Ivy Allen is the leading representative of the Pepperdine chapter of California College Republicans and the executive director of the State Board of California College Republicans. Allen said she had hopes of furthering her passion for politics by running for the State Chair at California College Republicans, and was announced the elected winner of the position Sunday, April 10th at the California College Republicans convention in San Diego.
"I'm passionate about college students and their potential to enact change in the community, and the way that they can do that is through politics," Allen said.
Allen said that she believes in the student body's ability to encourage political change, and as the leader of California College Republicans, Allen aims to energize and engage her fellow classmates by informing them about the CCR's political movement and the goals it hopes to accomplish as an organization.
CCR is a grassroots, student-run network of college clubs that aims to educate and inform the community about Republican values. Its goal is to "elect Republicans to office across the state" through the organization, Allen said. As a leading representative, Allen said she hopes to create a space at Pepperdine where people can explore political differences while also engaging in intellectual conversations that pertain to politics in California.
Allen said being a Republican in California means offering an alternative political perspective.
"We [advocate for people to be] those rebels on campus and show that you can be different," Allen said.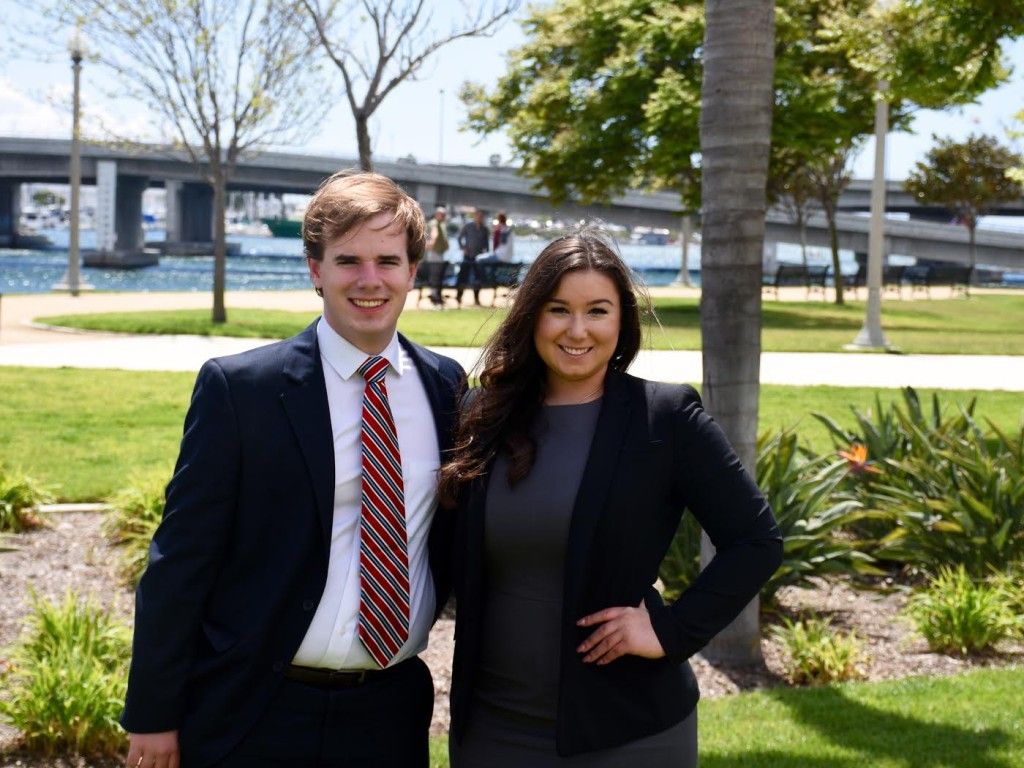 Dean of the School of Public Policy Pete Peterson said he was impressed by Allen's welcoming nature toward other political views and commitment to CCR.
Peterson said he first met Allen when he was running for Secretary of State for California in the 2014 cycle.
"What I've seen with the College Republicans is actually a great optimism and a high level of engagement not only on the college campus, but also in actual political races," Peterson said.
He said having an open mind toward differing political views is important to consider, regardless of which political party someone identifies with.
"What I've found to be very attractive about most of the College Republicans that I've come to see are very optimistic people that want to make sure that there is political diversity on campus, and that there's also political diversity in California," Peterson said.
Peterson said he believes Allen has what it takes to be a successful leader as a Republican representative and advocate in California — a person who is "very approachable and seeks to build bridges with people from different political perspectives," he said.
Executive Director of CCR Jere Ford said Allen's commitment to CCR is clear through her commitment to politics as a whole.
"Ivy has been one of the most dedicated College Republicans I've ever seen," Ford said. "In high school, she actually told me that she decided on going to school in California just so she can be a part of California College Republicans."
Allen led Pepperdine's chapter at a CCR convention and statewide election in San Diego on April 10.
"We concluded a very successful CCR convention in San Diego this past weekend," Allen said. "The Advance CCR team was unanimously elected."
Advance CCR is a Republican campaign that Allen launched with 18 other members. Allen said the purpose of the organization is to elect a diverse team of College Republicans that can represent CCR.
"I believe that the more Republicans are 'good government advocates,' the more growth we'll see in our communities and across our state," Allen said.
Allen said she hopes to continue her partnership with the organization well after graduating and looks forward to encouraging people to consider intellectual diversity and different political perspectives.
"CCR is just such an incredible organization that allows students to engage in the community," Allen said. "It allows students to open their hearts and minds, and share that the Republican party has fresh and innovative ideas."
For more information on California College Republicans, visit www.collegegop.org.
___________________
Follow Vanessa Dillon on Twitter: @v_nicoledillon