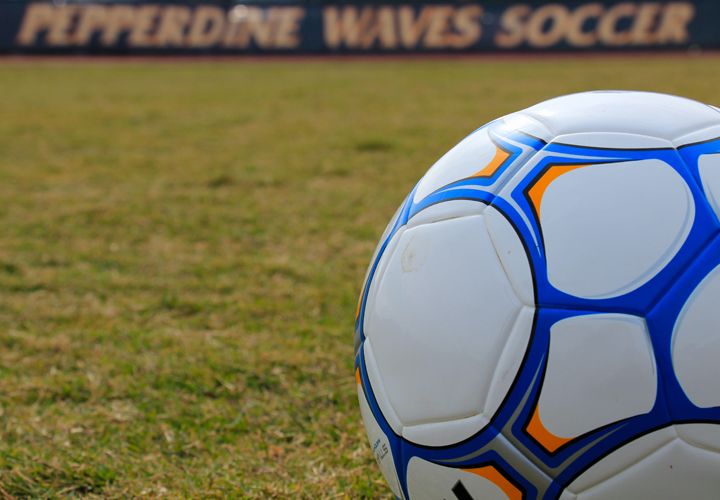 Photo by Allison Hubbard
Pepperdine soccer shut down Pacific on Sunday, Oct. 12, 5-0, after a 0-0 tie against St. Mary's on Oct. 10. The five-goal game is a season high for the Waves, polishing the team's WCC record to 3-0-1.
After a seven-game winning streak the Waves cracked the NSCAA Top 10, rising to 8th in the nation. The Waves move up to No. 1 in the WCC rankings, just ahead of BYU. In the NCAA, they're posted at No. 14.
Soccer finished off the first half 1-0 with a goal by senior Lynn Williams. In the second half, the Waves found their stride and sophomore Taylor Alvarado scored in the 39th minute, and Williams scored again in the 77th with the assistance of sophomore Meghan Schoen and sophomore Kristen Rodriguez. Redshirt sophomore Rylee Baisden and redshirt junior Courtney Assumma scored before the 89th minute rounding the game's score to 5-0. Pepperdine's defense only allowed two shots in the game.
Crucial to the shutout was senior Ally Holtz who had a season high three assists during the game. This was Williams' second two-goal game of the season, and the team's 9th shutout to-date. It also marked the Waves' highest scoring win with five goals on 21 shots.
"We scored some of our best team goals of the year in a game that required patience and belief against a Pacific team that was well organized," Head Coach Tim Ward said.
Ward and women's soccer now boast a 12-1-2 overall season record, with their momentum unchanged after a winning-streak halting tie to Saint Mary's. The Waves will defend the home turf at 3 p.m. Sunday, Oct. 19, against San Diego.
__________
Follow Stasia Demick on Twitter: @sdemick12