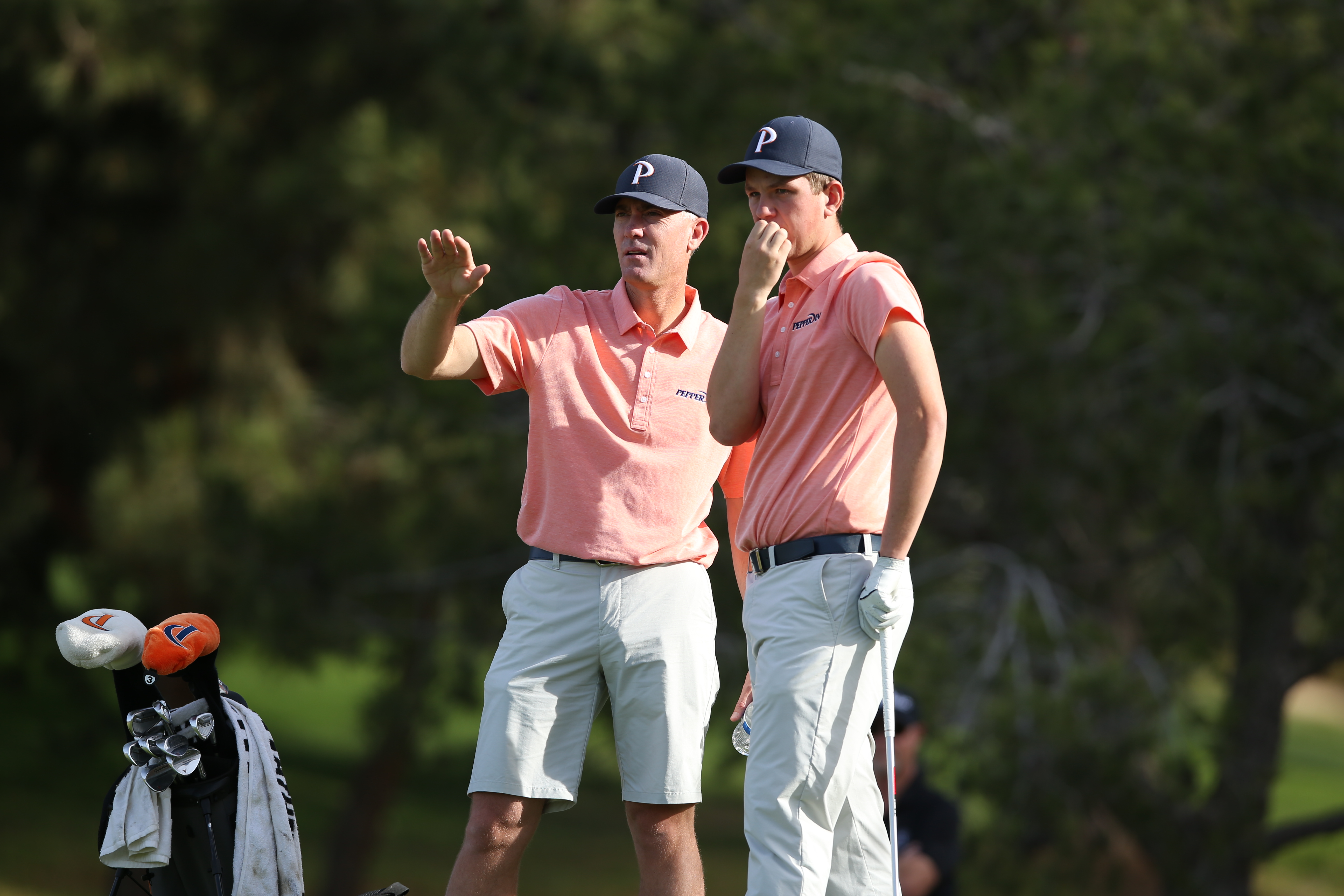 Photos courtesy of Jeff Golden
Men's Golf is starting the year strong after winning the West Coast Conference championship last season. This year, they have even larger goals in mind.
The conference championship was the first for Men's Golf since 2015, and it was not the team's only accomplishment. Junior Josh McCarthy qualified for the NCAA Championship, junior Clay Feagler individually won the Prestige at PGA West and the WCC Championships, and senior Sahith Theegala became an All-American. The team won the Waves Challenge in addition to the WCC Championships.
Head Coach Michael Beard said the team had four main goals: to win at least one tournament in the fall, to finish in the top four at every tournament, to repeat as WCC champions, and make it to the NCAA National Championship.
"We want to win the national championship, but we have to get to match play first," Beard said.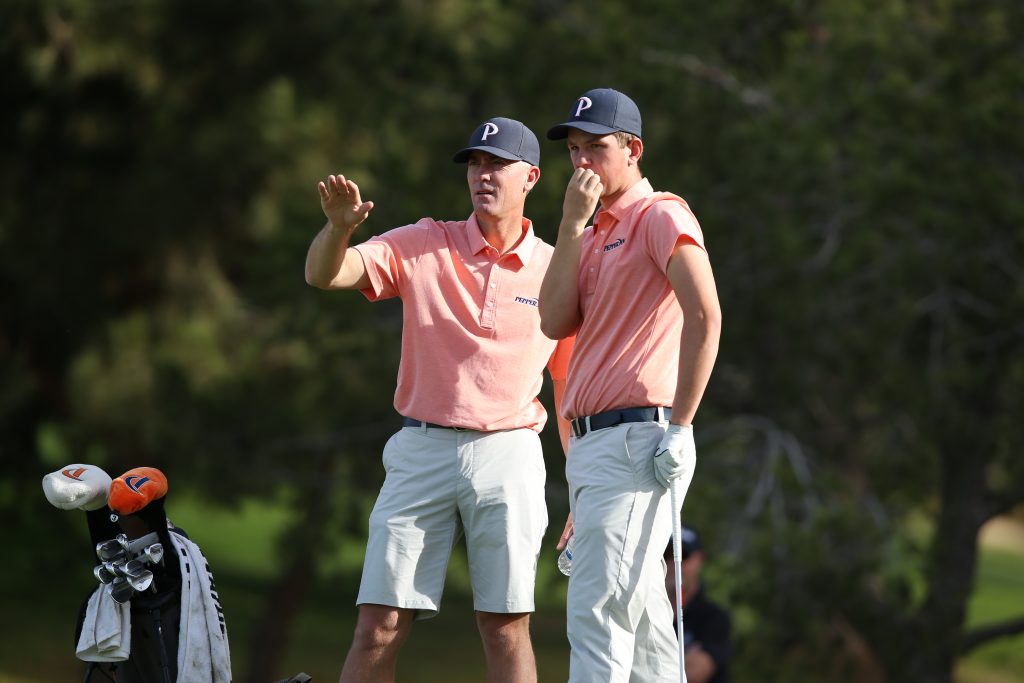 To qualify for match play, the team has to place in the top five at their NCAA Regional tournament.
The Waves placed eighth as a team at the Norman Regional last year, three points short of advancing to match play. This year, closing that gap is the team's top priority.
Accomplishing the team's goals could prove more difficult this season with the absence of Theegala, who will redshirt this season due to a wrist injury and mild scoliosis.
"[Theegala redshirting] was not something he planned on, or that we had planned on," Beard said.
Theegala played with his injured wrist before, but the pain now demands his attention.
"I think red-shirting really gives me an opportunity to not only better myself for the future, but also help some of the other guys out in trying to achieve their goals. These guys are like family and if there's anything I can share with them or help them out with, I'll do that," Theegala wrote in an email.
Without the All-American, the Waves look to their underclassmen to step up. Beard said the sophomores' improvement and skills of the freshmen should be enough to counterbalance the loss of Theegala.
"I actually think we'll be just as good if not better," Beard said. "It's hard to tell. You know, on paper, it looks like we'll be better. We're actually deeper this year than we were last year."
Feagler knows that in the absence of Theegala, he will have a chance to step up and lead the team.
"My role will be to just give advice and motivation to my teammates," Feagler said. "My individual goals are to play in every event and play well and see where that lands me on the leaderboard. Our team goal is to have a consistent year, win conference again and give it a run at nationals."
Beard said the deep team wants to win more this year than they have in the past few years.
"If we could get a win or two in the fall, that would be reaching our first goal, and then reevaluate for the spring," Beard said.
The Men's Golf team starts their season at the William H. Tucker Intercollegiate Tournament in Albuquerque, New Mexico, Sept. 28-29.
____________________
Follow Kyle McCabe on Twitter @kyledotmccabe