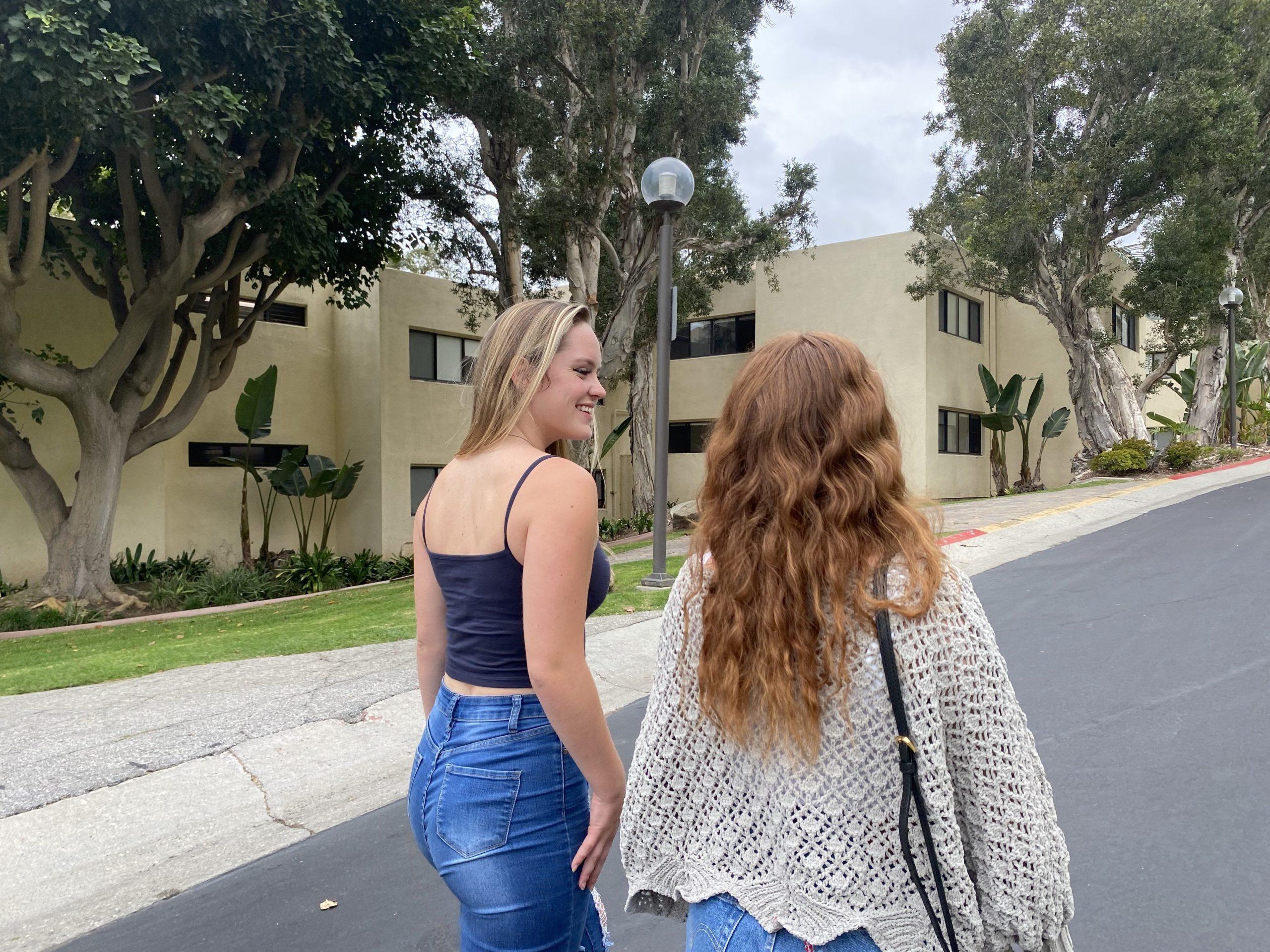 Since eighth grade, junior Taylor Ritchey dreamed of attending Pepperdine.
Now that she's here after transferring from a community college in Levelland, Texas, she said she wants to soak in the entirety of what Pepperdine offers. However, Ritchey is finding that her study-abroad dreams may be difficult because of the amount of credits she already possesses.
"Having as many credits as I do already, it's kind of hard to decipher whether that [studying abroad] is an option for me or not," Ritchey said. "But, I really want to do it."
For many students, studying abroad is a highly-valued opportunity at Pepperdine, but it's an uncertain and difficult decision, for transfer students said Charlie Engelmann the International Programs director of Operations.
Many transfer students find that a semester abroad isn't possible because of major classes they need, but a summer-study-abroad program can help them stay on track toward their desired graduation date.
Transfers Struggle To Study Abroad
Pepperdine's IPs are some of the top in the nation, according to Pepperdine's website. Pepperdine reports that 80% of Seaver students decide to study abroad.
Pepperdine owns and operates six study-abroad programs during the academic year. This fall semester there are 390 transfer students studying at Pepperdine, and only three are studying abroad, said Danielle Minke, director of Student Activities.
A Pepp Post poll of 26 transfer students found that 39% had not studied abroad and were not planning to go abroad. The main reasons included IP was not a priority, finances or a prolonged graduation date.
Minke oversees the transfer community at Pepperdine and said the number one question she encounters at New Student Orientation panel discussions is in regard to transfer credits. Minke said students want to figure out how academics will factor into their study-abroad participation.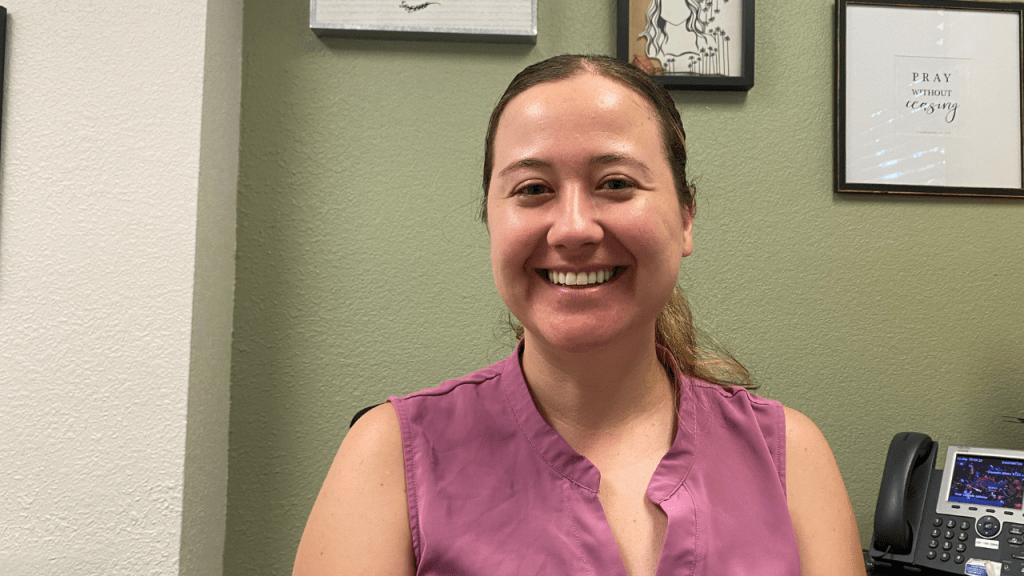 Whether students can study abroad really depends on what courses transfer students have left to complete, Minke said.
"The number one concern is credits for transfer students, which is completely understandable," Minke said.
Studying abroad is difficult for transfer students because they often have multiple general requirement classes that transfer over and need major-specific courses to graduate, Minke said.
Semester-long study-abroad programs are primarily focused on students fulfilling their general requirements. Major classes are usually not available overseas, Minke said.
"Most [transfer] students that I know do summer [programs]," Minke said.
A 2014 Pepp Post poll found that 63% of transfer students reported that they believed coming in to Pepperdine that they would graduate in two years. Pepperdine's general requirements "shatter this hope," according to the Pepp Post article.
This fall semester, Pepperdine welcomed a higher influx of transfer students compared to previous years, which included 37 transfer athletes, according to previous Graphic reporting.
Pepperdine's acceptance rate of transfer students is 35%, Lexi Aguayo, the associate director of Admissions, wrote in an Oct. 5 email to the Graphic.
IP Offers Two Study-Abroad Tracks
Students should assess where they are at and what they need in terms of credits and then choose an international program to help them reach their goals, Engelmann said.
IP offers two tracks: the semester or year-abroad and the summer options, some of which offer major classes. Studying abroad may be difficult for transfers, but it is not impossible, Engelmann said. All IP programs are open to transfers, but summer programs are likely a better option.
"Students that want to graduate in four years — and that's their priority — study abroad can support, especially if that's a summer program," Engelmann said.
There aren't many situations where a transfer student was on pace to graduate and study abroad prolonged their graduation, Engelmann said.
The poll found that, of the six transfer students who have studied abroad in the past four years, 50% said it postponed their graduation. Half did a summer program, while the other half chose a semester abroad.
Junior Kylie Salinger is a fall transfer student from the University of California, Santa Barbara. She said it may be difficult to graduate by her initial timeline of spring 2025, because multiple credits did not transfer.
Salinger is in the process of petitioning to receive credit for previous classes taken. She is looking at three to four more years of school depending on if Pepperdine accepts her petitions.
Salinger applied to the Florence program for the 2024 fall semester.
"That [the study abroad experience] was one of the main reasons why I came here, even as a transfer student," Salinger said.
During the transfer student program at NSO Salinger said she found out that studying abroad wasn't out of the question for her.
"I applied the first day that it opened because I was just so excited for such a great opportunity," Salinger said.
The Switzerland program accepted Salinger, and she will study at the Château d'Hauteville for an entire year. She said she decided on Switzerland because of the biology courses she could take.
Transfer students commonly participate in one semester of IP or a summer program abroad to avoid delaying graduation, said Andrea Harris, senior director of Student Administrative Services.
Luka Petrikic, a junior Business Administration major, is an international transfer student from Austria. He was not interested in studying abroad prior to his arrival on campus.
When Petrikic heard about Pepperdine's value for study abroad and the international programs offered, he changed his mind.
"I feel like Pepperdine really values its IP, and that kinda gives it a bigger prestige," Petrikic said.
Petrikic said he doesn't feel pressure from Pepperdine to study abroad, but he is feeling pressure to complete his general requirements within the next couple of years. Petrikic's adviser encouraged him to consider taking summer courses to stay on track toward graduation.
Sophomore Shan Brinton, a sophomore sports medicine major, is a transfer from a community college in East Bay, CA. Brinton is most interested in studying abroad in either London or Buenos Aires. He said he has to retake many of his science courses because they didn't transfer.
"That was a little bit of a struggle in getting my credits over," Brinton said.
Brinton sat down with his advisor to discuss his options, and in order for him to graduate in the next three years, he needs to take major-based classes every semester, which narrows his options to a summer-abroad program, Brinton said.
"The big reason I came to Pepperdine — I mean the biggest reason I came — was the undergraduate research going into medical school," Brinton said. "But, the study-abroad program was a little cherry on top."
Transfer students' top two reasons for going abroad included that they wanted the overseas experience, and they wanted to travel more, according to the Pepp Post poll.
Brinton is considering applying to the summer London program, he said.
IP Address Concerns and Offers Resources
Common fears that hold students back from participation in study abroad include hesitancy of leaving family, not having adequate finances and possible delay of graduation, according to the Community College Journal.
The poll found that transfer students' main reasons for not going abroad included that it wasn't a priority, finances, that they wouldn't be able to graduate on time, and the program did not offer the general requirements they needed.
As for Ritchey, her reasoning for not going abroad now is due to the amount of credits she has obtained. She's thought about adding a major or a minor that would allow her more time to participate in study abroad, Ritchey said.
IP knows that finances can be a determining factor in a student's choice to study abroad, so the IP office works to help by offering IP scholarships, Engelmann said. IP also offers education to help students understand the costs and how their financial aid packages will apply toward the IP that accepts them.
"I wanna give the greatest experience to those that don't have the financial ability or academic ability to study abroad while they're here at Malibu," Minke said. "Because I know, for some people, this really is their study-abroad experience."
The priority deadline for summer programs closed in September. Students can still apply for programs that have not yet filled up and will hear decisions on a rolling basis, according to IP's website. The final deadline is Jan. 29.
Ritchey has looked into several different study abroad programs but has yet to apply, she said. She is even contemplating studying abroad during her senior year because she values the experience so much.
"Even though you are far away, even though you are on a different campus, Pepperdine is still with you," Ritchey said.
____________________
Follow the Graphic on Twitter: @PeppGraphic
Email Rachel Flynn: rachel.flynn@pepperdine.edu