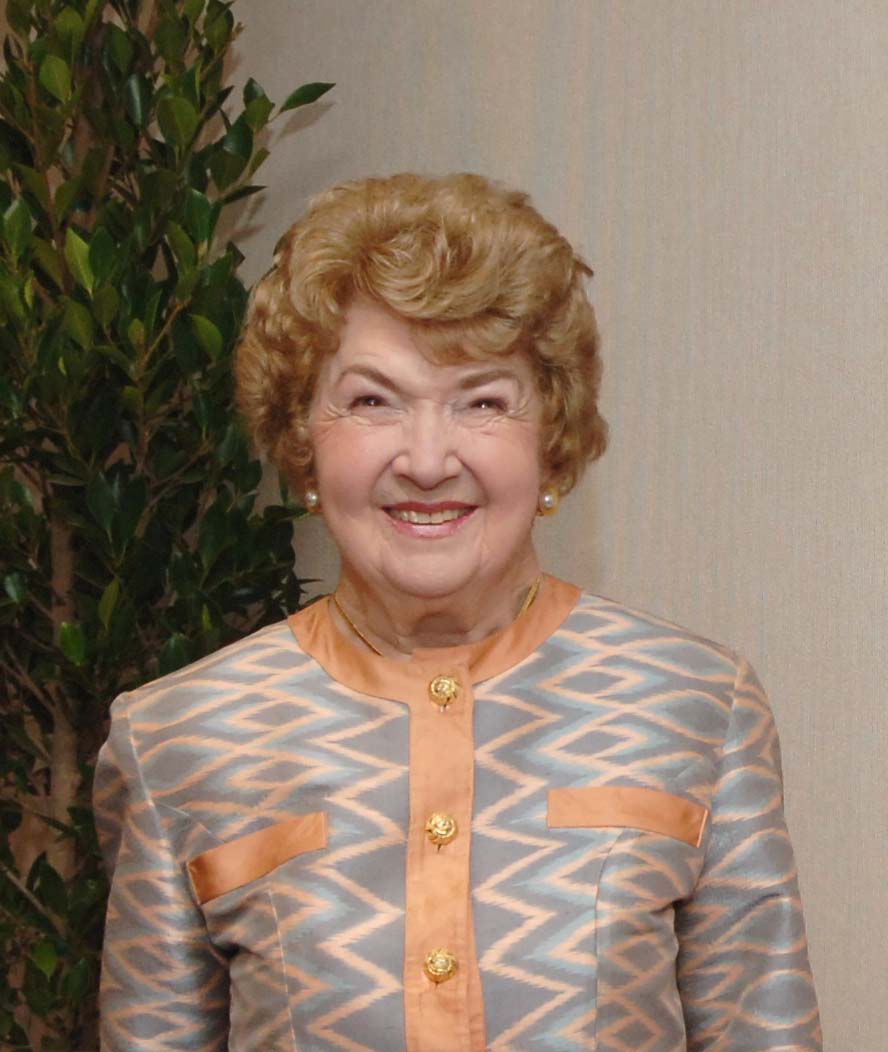 Photo courtesy of Pepperdine University
Pepperdine's former first lady and the founder and first president of the Associated Women for Pepperdine (AWP) Helen M. Young was honored through the Helen Young's Legacy Memorial scholarship fund. Loved ones and AWP board members gathered at the Young's family residence Wednesday to set up for an estate sale, which will benefit the scholarship memorial.
Young passed away Nov. 30, in Lubbock, Texas, at the age of 99. A memorial service was held Jan. 5, for Young at Firestone Fieldhouse, and a scholarship memorial has been organized in her honor and has raised $35,655 as of Jan. 31. The current AWP president, Claudia Sangster, said all donations to the scholarship memorial will fund AWP student scholarships.
"The donations are going to scholarships made to honor Helen," Sangster said in a phone interview. "It was her desire and her family's desire to keep the original heritage of Pepperdine. George Pepperdine started the university as Church of Christ, so the scholarships go to women and men pursuing their Church of Christ faith."
Other members of AWP and Young's loved ones are organizing an estate sale in honor of Young. A select group of AWP members who RSVP'd are invited to the estate sale Feb. 10 at the Young family residence at 24420 Tiner Court on campus. The sale will be open to the Pepperdine community on Feb. 12. All proceeds from the sale will be donated to AWP scholarships, said Tami Williamson, manager of Church Relations and Executive Coordinator of AWP.
"Helen truly wanted to draw students to Pepperdine and to God," Williamson said smiling. "All funds made from the sale are going to go into the scholarships and helping students pursue and build their faith."
Williamson said that 10 to 12 students per grade level receive a $5,000 scholarship each year. The scholarship goes to incoming male and female freshmen or transfer students who exemplify leadership within their church and are going to be a part of spiritual life on campus. All students who receive the scholarship will be informed it was created in Young's honor.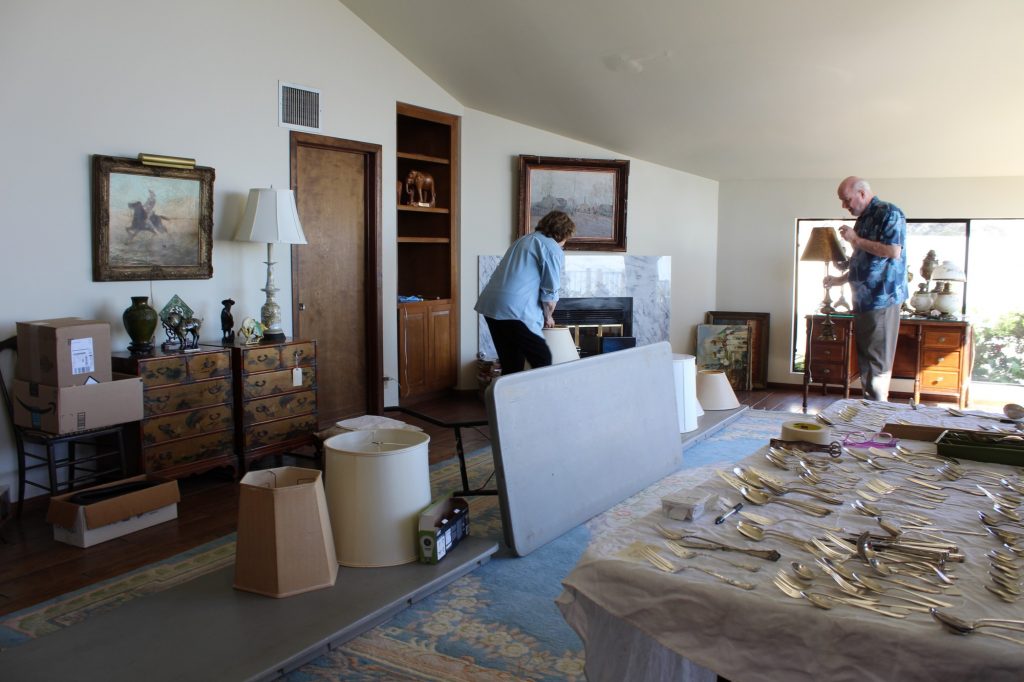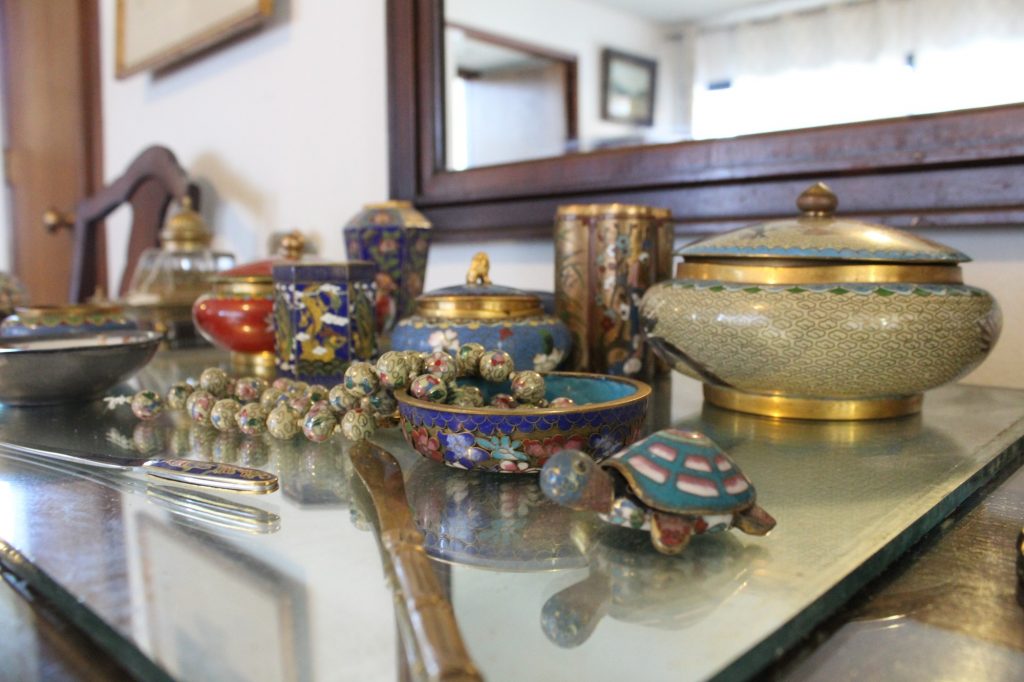 AWP was established by Young in 1958. The goal of the organization was to "use the power of women in support of Christian higher education, raise funds for student scholarships, and influence young people to consider Pepperdine as their college choice." Since AWP's launch, it has raised millions of dollars, according to Young's obituary.
In reflecting on AWP's past 60 years, Williamson said the year 2000 was a momentous time for the organization.
"AWP is now the largest organization supporting our university," Williamson said.
Mary Alice Reed, a board member and the Vice President of Events of AWP, took a break from sorting through Young's belongings to talk about AWP's highlights.
"Helen started this organization and it has grown and changed within the past 60 years," Reed said. "In 2000, we invited men to join, and Helen was a part of that decision."
Young's visions and accomplishments made her a woman ahead of her time, Sangster said. She described Young as a leader and inspiration for AWP.
"Helen was the individual you knew had a positive impact on you." Sangster said over the phone. "She made you feel special and that you could do anything with faith. She was an incredible writer, speaker and woman of faith, but she was also very humble."
Williamson said Young is an inspiration to her and all of the AWP board members because of her inviting and gracious nature.
"Not a negative word ever came out of Helen's mouth," Williamson said. "All of her words were spoken to inspire, encourage and bless."
The Pepperdine Fund is still accepting donations to Helen Young's Memorial Scholarship. The donation page can be made here.
Update made on Feb. 5 at 9:56 AM: The estate sale will be open to the Pepperdine community on Feb. 12. Approximately 10 to 12 students per grade level receive a $5,000 scholarship from AWP each year.

__________
Follow Pepperdine Graphic on Twitter: @peppgraphic