Photos by Arthur Puu
Pepperdine Baseball extended their season-long winning streak to six, sweeping San Diego with a 14-1 win Friday, April 20, a 4-0 win on Saturday, April 21 and a 7-4 win on Sunday, April 22.
With their streak at six straight wins dating back to last week's series against Santa Clara, the Waves are now 21-17 overall and 12-6 in West Coast Conference play. They also improved to 13-8 at home and currently hold first place in the WCC.
"We have done a great job of battling against adversity during this streak," junior outfielder Jordan Qsar said. "Our offense has gotten big hits when we need it and our pitching and defense has held their own."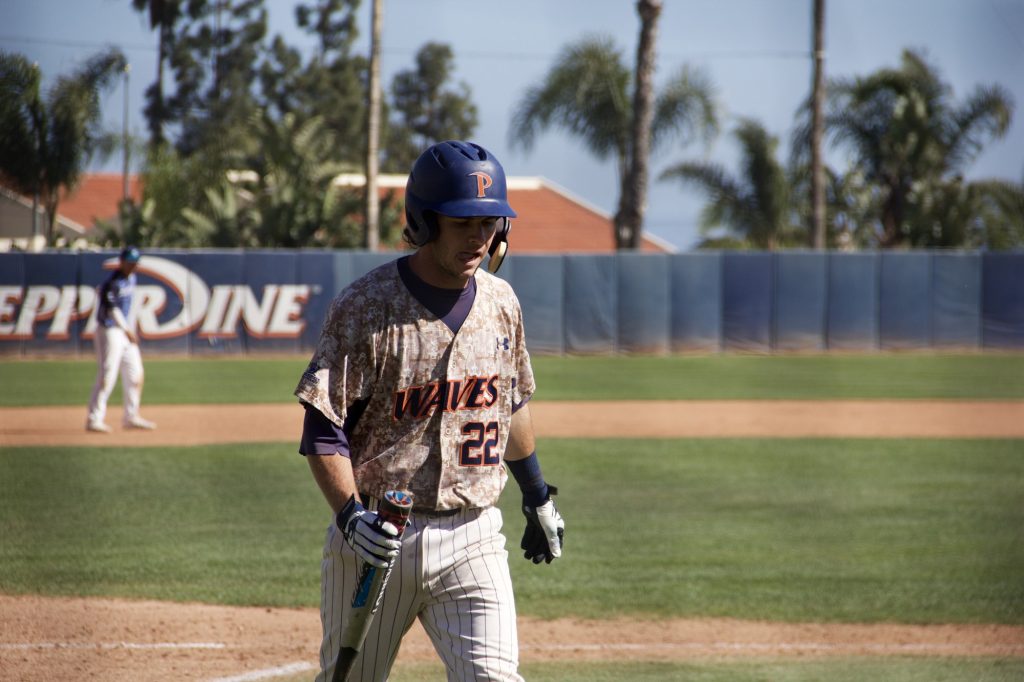 Pictured: Junior Chase Lambert
The Waves opened the series scoring a season-high 14 runs in a rout over San Diego on Friday. Pepperdine scored in each of the first four innings to build an 11-0 lead to end a five-game losing streak to the Toreros dating back to 2014.
Junior outfielder Matthew Kanfer went 4-for-5 with a pair of doubles, three RBIs and three runs. Qsar went 3-for-4 with two doubles and a triple, picking up four RBIs in the process.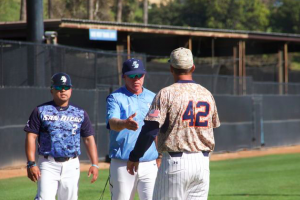 Pictured: Head Coach Rick Hirtensteiner (42)
The Waves quickly got on board with a two-run RBI double by Qsar and an RBI single by sophomore infielder Duncan McKinnon to take a 3-0 lead in the first. Junior infielder Chase Lambert scored on an RBI double by Kanfer and Qsar followed with an RBI triple in the second inning. Junior outfielder Cory Wills hit an RBI single to bring home Qsar to push the lead to 6-0.
Pepperdine's offense continued to roll, with freshman infielder Brandt Belk getting a run in with an RBI double and Kanfer following with an RBI double to make it 9-0. Belk again tacked on two more runs with an RBI single before San Diego got on board in the sixth with a run. The Waves added three more runs in the sixth and the seventh to make it final, 14-1.

In the second game of the series, junior Jonathan Pendergast pitched a complete-game shutout and Qsar stayed hot on offense to lead Pepperdine to a 4-0 victory.
Pendergast allowed two hits and one walk, striking out two in nine innings while Qsar went 2-for-4 with a home run and three RBIs.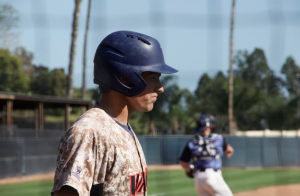 Pictured: Sophomore Joe Caparis
The Waves jumped out to an early 2-0 first inning lead, thanks to Qsar bringing Lambert and Belk home with a two-run single. Sophomore infielder Aharon Modlin singled to lead off the second inning and scored on a Kanfer single to make it 3-0.
Qsar tacked on another RBI with a solo shot off the scoreboard in the fifth to make it 4-0, while Pendergast retired 20 of the final 22 San Diego hitters.

In Sunday's series finale, the Waves overcame a 4-2 deficit with a five-run sixth inning and held on for a 7-4 win.
Belk went 2-for-4 with three RBI and sophomore infielder Quincy McAfee also went 2-for-4 with one RBI.
The Waves got on the board first in the third inning as a McKinnon single, Modlin walk and Lamber hit-by-pitch loaded the bases for Belk, making it 1-0. Kanfer followed with a sacrifice fly to left that scored Modlin to give the Waves a 2-0 lead.
Pictured: Junior Matthew Kanfer
In the top of the sixth inning, San Diego took advantage of two Pepperdine errors to score four runs and take a 4-2 lead. But the Waves responded with a pair of singles that set up an RBI double by McAfee and a sacrifice fly for McKinnon to even the score, 4-4. Sophomore catcher Joe Caparis ripped an RBI single and Belk followed with a two-run RBI single to give the Waves a 7-4 lead.
The Waves bullpen shut down the Toreros offense over the final three innings to secure the win. Senior Kiko Garcia pitched 1 1/3 innings with three strikeouts and Qsar picked up his fifth save of the season after going 1 2/3 innings allowing two hits and getting one strikeout.

At the Plate: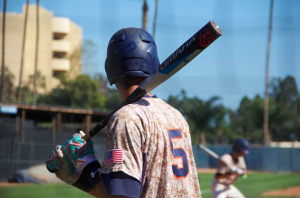 Pictured: Freshman Brandt Belk

Qsar extended his hitting streak to nine games with a single in the series finale. His home run in game two is his seventh of the season, which leads the team. He also posted seven RBIs over the course of the series, with a team-leading 46 on the season.
McAfee went 6-for-11 over the course of the series with two doubles and an RBI.
Belk continued his strong play, going 4-for-12 with six RBIs.
On the Mound:

Pendergast's complete-game shutout in game two is the first shutout by a Waves pitcher since A.J. Puckett did in 2016. It is also the fewest hits allowed in a shutout since Aaron Brown threw a two-hit shutout in 2014.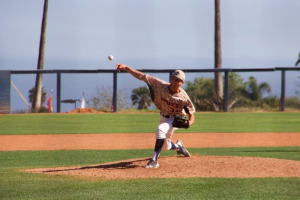 Pictured: Junior Jordan Qsar
Qsar picked up his fifth save of the season, which leads the team. He also lowered his ERA to 1.98 with his appearance in Sunday's game.
Quotables:
On the winning streak: "We've just been playing great baseball over the stretch," Modlin said. "We still have nine games left on the season, so we'll have to keep on fighting."
On the Waves' first shutout since 2016: "I came in feeling very good coming into the start, especially with the way we have been playing," Pendergast said. "My teammates helped me with strong defense and we were able to get needed outs to get the victory."
Up Next:
Pepperdine will return to action on the road against Fresno State on Tuesday, May 1 at 6 p.m.
___________________________________
Follow Arthur Puu on Twitter: @arthurpuu