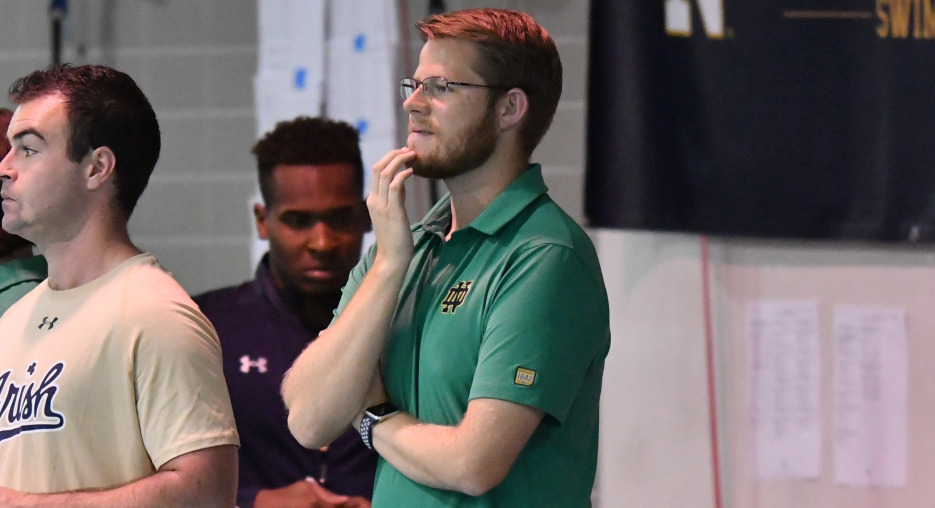 Photos Courtesy of Pepperdine Athletics
Pepperdine Women's Swimming and Diving has announced the hiring of Notre Dame's Joe Spahn as its next head coach, according to a statement the University released on Monday, April 9. The coaching change is the third such change the University has made over the past two months.
"We are very excited to welcome Joe to the Pepperdine Wave family," Pepperdine's Director of Athletics Dr. Steve Potts said in the release. "Joe is a great fit for our University's Christian mission and brings extensive experience as a swim coach as well. We are thrilled that he will be leading our swim and dive program."
Spahn spent three years with the Irish, helping the men's and women's teams set 47 school records, helping 42 men and women qualify for the NCAA Championships during his tenure and producing 11 All-Americans. The announcement follows similar announcements for Men's Basketball and Men's Tennis.
He also helped the Notre Dame men's team to a fourth-place finish at the 2018 ACC Championships and 23rd at the NCAA Championships and the women to a fifth-place finish at the 2018 Atlantic Coast Conference Championships and 41st at the NCAA Championships.
"I am extremely humbled and honored to have the opportunity to lead the Pepperdine University women's swimming and diving program," Spahn said in the release. "I want to thank Director of Athletics Dr. Steve Potts and Associate Director of Athletics Matt Kalish for their confidence and support. I look forward to continuing a positive Pepperdine student-athlete experience through Christian values, academic excellence and competing for championships. My wife, Mary Kate, and I are thrilled to be a part of the Pepperdine Family."
Prior to Notre Dame, Spahn served as an assistant coach and the women's recruiting coordinator at the University of Hawai'i at Manoa from 2013 to 2015. He also served as an assistant coach and recruiting coordinator at University of Nevada Las Vegas, where he helped guide the men's team to a conference title in the Mountain Pacific Sports Federation in 2013.
The news comes less than a month following the announcement on March 28 that former longtime head coach Nick Rodionoff would not be retained.
"Nick Rodionoff has led the Pepperdine swim and dive program with his strong commitment to our Christian mission and to the academic well-being of his student-athletes, and with a sincere and genuine concern for each and every young woman he coached," Potts said in the release. "We want to thank Nick and his wife Carrie for their dedication for all these many years."
Rodionoff, who just completed his 18th season as head coach, led the Waves to a fifth place finish at the Pacific Collegiate Swim Conference Championships this season – the team's 14th top-five finish in program history.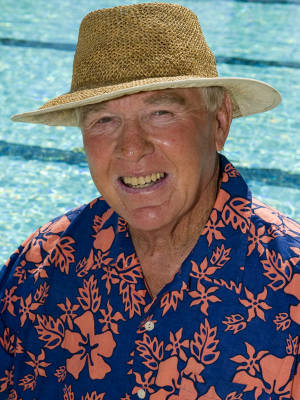 He established the women's program in 1987 after taking the head coaching duties of the men's diving team in 1974. Prior to coming to Malibu, Rodionoff served as the diving coach for UCLA from 1964-74.
At the high school level, Rodionoff was recognized as one of the top coaches in the country after serving 33 years as the head coach for boys' and girls' swimming and diving at Birmingham High School in Van Nuys, CA.
Rodionoff was named to the International Swimming and Diving Hall of Fame in 1974 and inducted into the National High School Coaches Hall of Fame in 2004. He is one of only two swimming coaches to have received both honors.
Men's Basketball hired Lorenzo Romar on March 12 and Men's Tennis is currently making a search for a new head coach after releasing Marcelo Ferreira on Tuesday.
___________
Follow Arthur Puu on Twitter: @arthurpuu