Photos by Milan Loiacono
Pepperdine defeated the University of San Diego 2-0 on Saturday. The Waves' fourth straight win at Tari Frahm Rokus Field was not enough to send them to the NCAA tournament.
Pepperdine finished their season third in the West Coast Conference with an overall record of 11-6-2. San Diego fell to 8-9-1 on the season.
Pepperdine got off to a fast start in the first half with a goal by sophomore Joelle Anderson in the sixth minute.
"I saw Brie Welch on the wing getting in," Anderson said. "I knew I had to get in the box to finish it. It was an awesome run by her and I'm just glad I got to finish that."
The Waves scored again in the 25th minute when sophomore Devyn Gilfoy capitalized on a mistouch by one of the Toreros.
"Before I went in, my coach Max [Rooke] came up to me," Gilfoy said. "He said, 'The grass is sticky today, watch for a mistake in the back,' and so I was just putting on a high press and luckily the girl didn't give it enough juice on the pass and I was able to intercept and finish it far post."
Pepperdine finished the half with seven shots on goal to San Diego's three.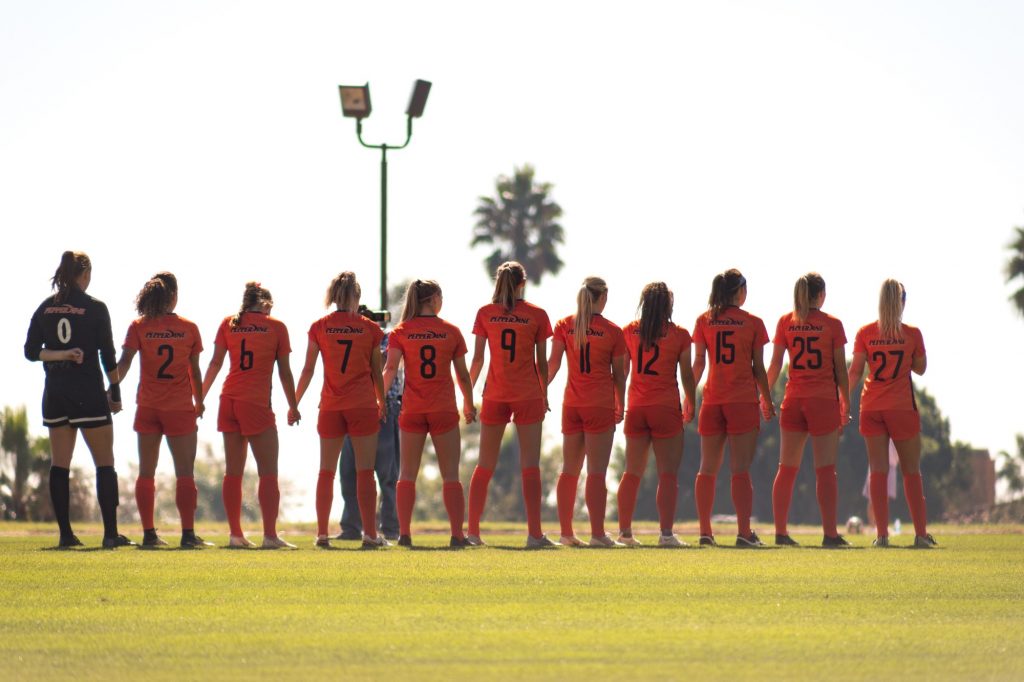 Neither team scored in the second half. The Waves played defensively, only taking two shots. The Toreros took four shots in the half.
"The second half was coming back down," Head Coach Tim Ward said. "Your legs can only go so fast for so long. Our girls started to feel the weight of the first half effort."
Saturday was the last game of Pepperdine's season. Despite the Waves' 10-1-2 record in their last 13 games, the committee did not vote them into the postseason tournament. During that streak, Pepperdine beat Bingham Young and Santa Clara, the only teams ahead of Pepperdine in the WCC, which both made the tournament.
Without the postseason, Saturday was the last game for Pepperdine's seniors.
"Our seniors mean a lot to us," Gilfoy said. "We just wanted to get them an awesome last home game just to send them off with a bang, so we were all coming out firing."
Redshirt senior Brielle Preece said the team tried to focus on their mission and not get distracted by the possibility of it being the last game for the seniors.
"It was a great atmosphere coming in," Preece said. "It was a day to celebrate the seniors. We had great energy all the way from the start. In the locker room all the way up to the field through warm-ups and continuing into the game. It was good energy all around and it was exciting to play."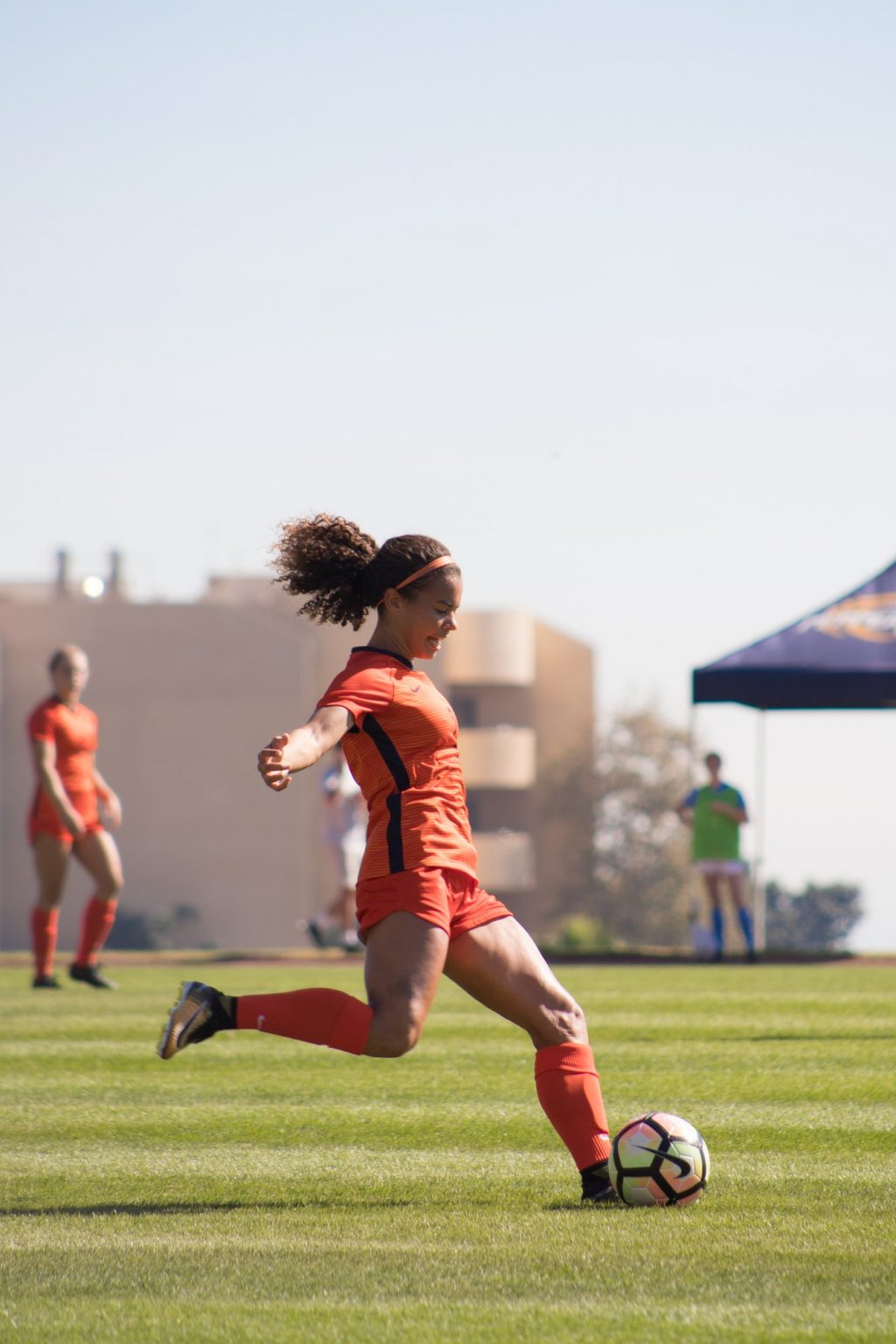 The stands were packed for the Waves' final home game of the season.
"I think it was great how many people we got out here," Anderson said. "All the families of the seniors came, which was really awesome. I think the whole entire atmosphere was just great."
_________________
Follow Kyle McCabe on Twitter @kyledotmccabe