Photos by Rachel Ettlinger
Vera Davis used to bake cookies and leave them on her windowsill facing the auditorium of Pepperdine University's old South Los Angeles campus, she said. When students would peak their head in the window and see the fresh plate, they would come knocking on Davis' door.
"We had students in our home all the time. They would come up on my porch … and they would see if I had cookies by the window," Davis recalled with a smile. "They would knock on the door and say, 'Got any cookies?!' And they would come in and get cookies."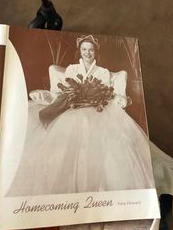 Davis has a long history with Pepperdine. Her three daughters are Pepperdine graduates and her husband, Jennings, who passed away in November 2015, was the former dean of students on the old South LA campus. He later taught graduate students on the Irvine campus.
"I was [part of the] faculty wives," Davis said. "I was a member of the Vermont Avenue Church, which was right across the street [from the South LA campus], so we were very involved there. I partook in anything that was going on at school."
But for Davis, Pepperdine became more than an institution. It was the reason she and her husband moved in 1963 from Tennessee to California — where they stayed for more than 60 years together.
She raised her first two daughters just across the street from campus before moving to Harbor City after Pepperdine's transition to Malibu, and she said the Pepperdine community has brought her countless friendships that continue to this day.
At 92 years old, Davis continues to have a force of power and wisdom to her, but also an "outgoing, talkative and fun" personality, said Ken Waters, professor of communication and Pepperdine College graduate ('72).
"It was very, very interesting to watch their relationship," Waters said of Davis and her husband. "When he spoke, people listened because he was very wise, but when she spoke, people listened too because she was very wise — and he (Jennings) listened."
Davis said she now spends most of her time in her Oak Park home, where she has lived since 1992 and receives hospice care after being diagnosed with a heart condition.
She spends her time reading, something she and Jennings used to do together often, and talking with her daughters, Carol, the oldest, and Shirley, the youngest, who both live in Southern California, as well her middle child, Liz, who lives in Vermont and calls often.
"We have three daughters, and they're wonderful and very attentive to me," Davis said. Davis also has four grandchildren.
Shirley was born 10 years after her older sister Liz and came as a surprise to her parents. "We always said the good Lord gave us an extra child," Davis laughed.
Davis and Jennings, both Tennessee natives, met at Lipscomb University, where they graduated in 1950. Known then as Vera Howard, she was crowned the homecoming queen by her soon-to-be husband, the captain of the basketball team. "That was very exciting," she said.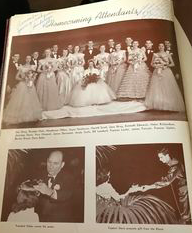 After Jennings went on to earn his master's from Ohio State University, he came back to marry Davis in 1951.
"We were together 70 years," Davis said. "We dated four years at Lipscomb when we were in college, and then we got married, and we were together 70 years."
Waters was a student when Jennings was dean, and he has stayed in touch with the couple ever since. Within the past five years, he said he and his wife, Julie (also a Pepperdine graduate, '80), had grown closer as Davis and Jennings began attending his church, Conejo Valley Church of Christ.
Davis used to get discounts at California Pizza Kitchen, so the Waters and Davises would go out to eat with fellow church goers, including Vice Chancellor Sara Young Jackson ('74) and her husband, Sam ('72).
"It was really fun to be with and around them," Jackson said. "They had such great stories to tell. We would just sit and talk for hours in the California Pizza Kitchen."
The topics would range from the people they'd seen recently from the old campus to the players Jennings used to coach on the Men's Basketball team in college (a handful had gone on to be presidents of other Church of Christ colleges and universities), to golf, something Jennings and Waters loved, but were both not-so-great at, Waters said.
"That was just a very sweet time," Waters said. "They were sharp as a tack. Never missed a beat."
Jackson's father, Norvel Young, was Pepperdine's third and final-serving president on the old LA campus. She said she knew Jennings and Davis, who she described as a "Southern Belle," from when she was a little girl.
"Her husband was such a father figure to the students and she was a mother figure," Jackson said. "They in a lot of ways were such surrogate parents to hundreds of students on campus."
The last time she was on Pepperdine University's campus in Malibu, Davis said she attended the portrait rededication last fall for Larry Kimmons, a 15-year-old Black boy shot and killed on the old South Los Angeles Campus in 1969. Davis and her family lived right across the street from where Kimmons died.
In an interview with Currents Magazine, Pepperdine College alumna Catherine Meeks ('70) described Davis, Jennings and two other administrators, Anne King (head resident of the women's dorm) and Lucille Todd (dean of Women), as being a source of support for the Black students on campus during the tumultuous time following Kimmons' death.
Meeks and Davis continue to stay in touch today, and Meeks recently sent Davis flowers to her home for her birthday and for Valentine's Day.
"Those four people were such a mainstay for me and many other students in general, but Black students in particular because they were four White people who were the most loving and accepting and courageous people that I had ever met in my life," Meeks said. "They are the reason I am able to be as loving and generous toward White people as I am today."
Davis recalled her first interaction with Meeks, who knocked on their door one night and introduced herself with the intent of starting a friendship that could create a dialogue about uniting the integrating students on-campus. "We've been close friends ever since," Davis said.
Both Davis and Jennings played a valiant role as Pepperdine integrated White and Black students onto the same campus, Davis said, and they had a heart for the civil rights movement that was thriving across the country.
Following Jennings' death just over a year ago, the Davis family requested that donations be made to the Black Alumni Council scholarship fund in honor of Jennings' passion for racial justice and his love for Pepperdine students, the announcement reads.
"She was from the south, but she didn't share stereotypical southern ideas about race or class or things to do with identity," Waters said. "She was way ahead of her time, so to speak, and he (Jennings) listened to her."
Some of Jacksons' fondest memories of Davis and Jennings included the times they would gather in the Davis' living room, "reminiscing about the Los Angeles campus and the hard times on that campus, and the great times on campus with students," she said.
Jennings shared what he would have done differently in his role at Pepperdine, as well as the things he was truly proud of, and Vera would recall funny stories and memories with students, Jackson said. "Those are my best memories of sitting and just talking with them," she said.
With misty eyes, Davis said that although it has been two years since her husband's death, she still finds it hard to cope with his absence.
"We had wonderful years together," Davis said. "As I say, it's been really hard. I've really, really missed him. I haven't really adjusted to it yet."
Davis was close with Jackson's mother, Helen Young, who passed away Nov. 30 on the one-year anniversary of Jennings' death, and she said Helen and Norvel were the ones to bring the Davis' to Pepperdine in the first place, forever cementing their legacies into the university's history. "She was one of our best friends in the world," Davis said.
The two women were much alike, Jackson said, in the way they devoted their lives to their husbands and their families, and how dearly they held onto the Pepperdine community.
"[Davis] absolutely admired Jennings and lived for him. It was beautiful, absolutely beautiful," Jackson said. "My mom was the same way about her Norvel, and it's so sweet. Vera is just precious."
Waters described Davis as being extremely outgoing and very much a people person, but her dedication to her husband was like no other.
"There's that cliche things about the Christian wife, and when you say it, it sounds like this Namby Pamby does what she's told to do, doesn't have a thought of her own, and that's just absolutely not Vera," Waters said.
Although most of Davis' life has revolved around her husband, since his death that has been forced to change. But she said she can still sense his presence.
"Sometimes I think, now why did he have to die first?" Davis said. "But you know, sometimes when I go to bed, and I have picture of him right by my head, and I'll look at him and be talking to him and I think he says, 'OK, turnover and go to sleep.' Because he used to say that sometimes when I'd be talking on, and he'd say, 'OK, now it's time to quit talking, let's go to sleep.'"
____________
Follow Rachel Ettlinger on Twitter: @RachelEttlinger