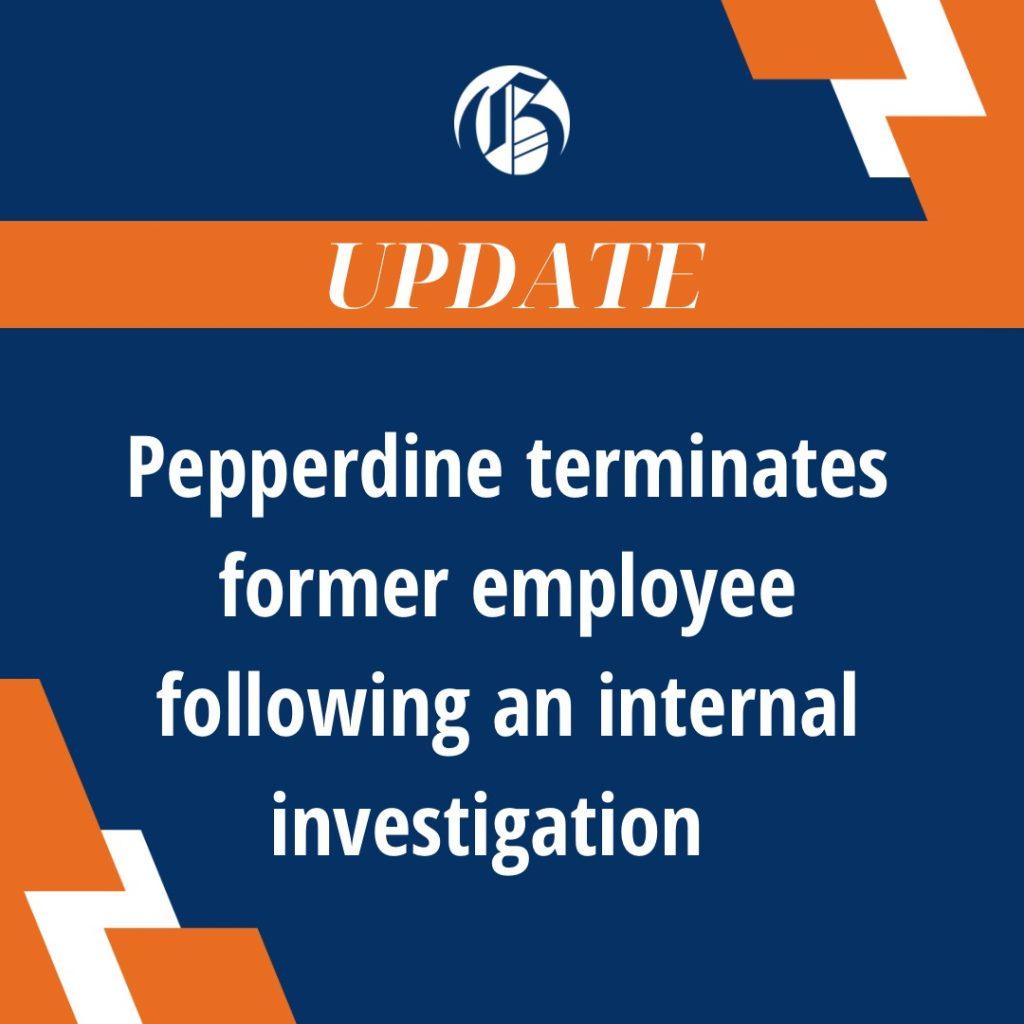 Graphic by Gabrielle Salgado
Pepperdine has terminated former University employee Scott Woeckel's employment Tuesday following an internal investigation, according to an Aug. 23 press release.
The University initially placed Woeckel on leave after his arrest Aug. 12. Woeckel worked at the Caruso School of Law as the manager in audiovisual production and information systems.
Glendale Police arrested Woeckel for an alleged sexual offense, according to the Aug. 12 daily booking report. Police charged Woeckel with penal code violation 288.4b and placed his bail at $100,000, according to the report.
Violation 288.4b refers to arranging to meet a minor for sexual purposes, according to the California penal code.
___________________
Follow the Graphic on Twitter: @PeppGraphic
Contact Samantha Torre via Twitter (@Sam_t394) or email: sam.torre@pepperdine.edu