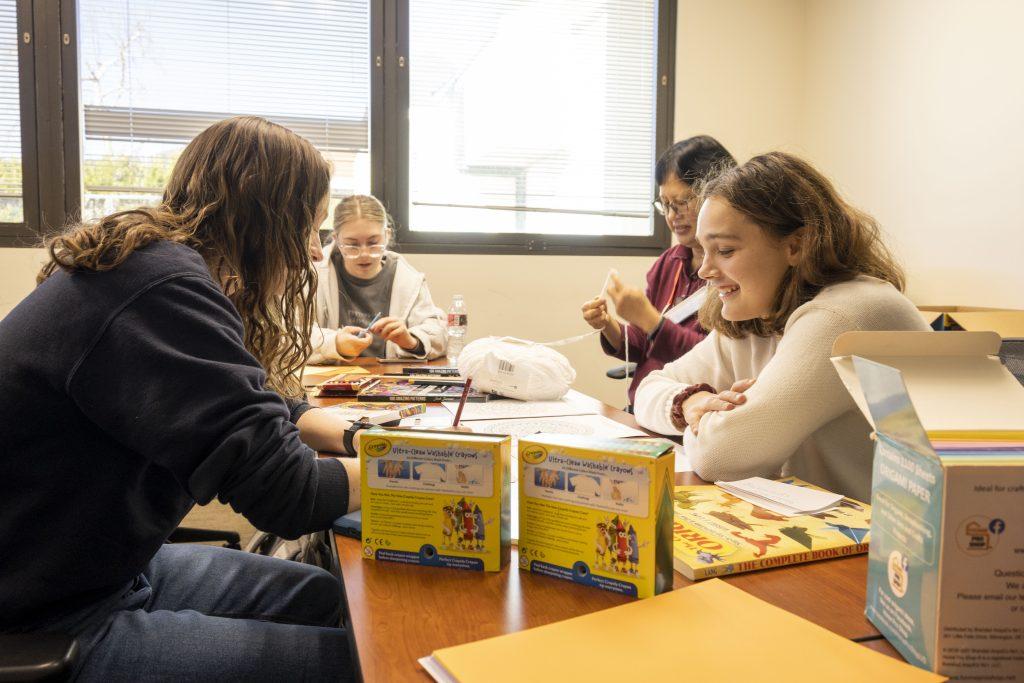 Participants of the Breakfast Craft smile during the Jan. 26 event at Tyler Campus Center 250. Participants worked on different crafts to help with their mental health. Photos by Lydia duPerier
Pepperdine's Counseling Center and Resilience-Informed Skills Education are collaborating on a space where students can craft and be creative, called the Breakfast Craft Club, RISE program specialist Sergio Gallardo Palma said. The program was known as Crafternoons in the fall semester.
During Breakfast Craft, people work on crafts and get to meet new people, said Connie Horton, vice president for Student Affairs. In addition, there is an on-site counselor if students want to talk to a professional about anything in their lives.
"The idea was for students to be able to come and just re-center and express themselves in a space where they can be with others," Gallardo Palma said. "Creating art helps your cognitive and social skills and helps you process things internally."
Jason Wong, associate director and training director for the Counseling Center, came up with the idea for Breakfast Craft during the pandemic, he said.
"Over the pandemic, I started doing some crafting with friends, which helped lessen the sense of isolation that many of us struggled with," Wong said. "I thought that creating such a space at colleges could help students have a space to relax around others without feeling the pressure to engage in conversation, allowing everyone to move at their own pace in crafting art, as well as building relationships."
While RISE and the Counseling Center originally held the event in the afternoons, it now takes place in the mornings because of Wong's availability. Wong said RISE and the Counseling Center hope the event will draw more students, because the event is no longer on a Friday afternoon when some students head home.
Breakfast Craft will include coloring, origami and snacks, according to their info post on Instagram.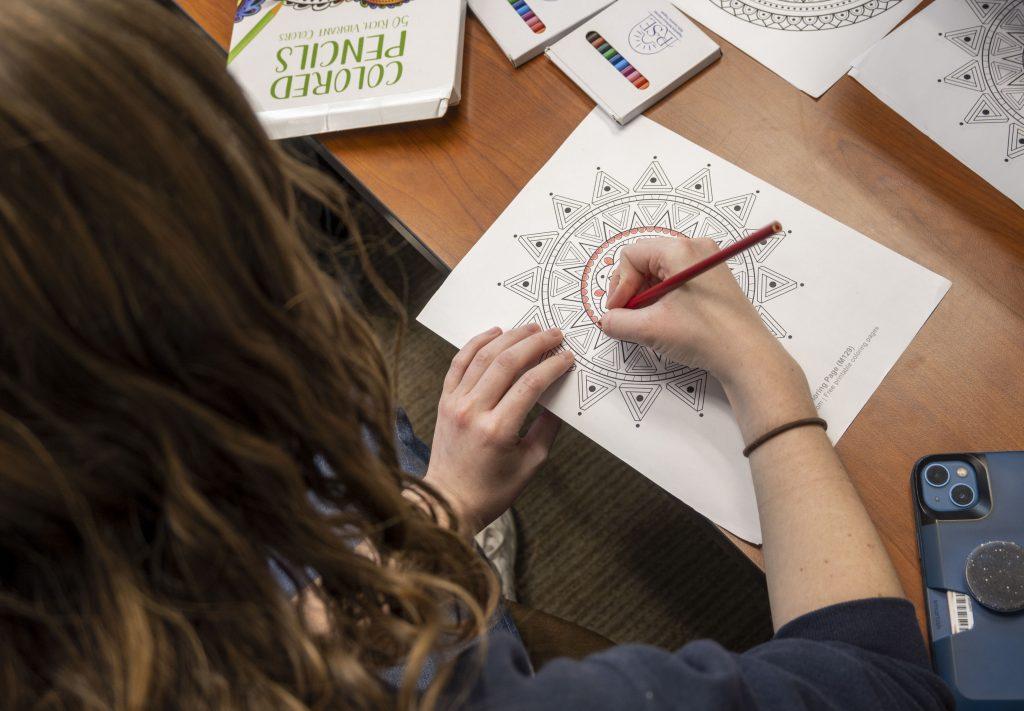 In addition to being a space where students can come together and focus on art, Breakfast Craft serves a purpose of helping with students' mental health, Wong said.
College can be a very lonely time, and students can face challenges making friends, Wong said. Breakfast Craft is an opportunity for students to interact with each other and form community through talking and crafting.
Gallardo Palma said Breakfast Craft is important because students need to have a space where they can take a break and be in community with others.
"It's a wonderful space to create for students because it's good to decompress and re-center yourself," Gallardo Palma said.
Breakfast Craft also focuses on how having the space to be creative can help with resilience, Horton said.
"I think the Breakfast Craft is great for Pepperdine because it allows students to learn resilience-based skills in a community setting," first-year Anna Huene said. "While the skills that RISE teaches are very helpful just by [themselves] teaching them in a group setting facilitates conversations and community between Pepperdine students who are all participating in similar craft activities."
Part of resilience is when someone understands being upset at a situation is normal, while also realizing they have a say in how to handle that situation, Horton said. Breakfast Craft is a settling activity, which is an activity good for both mental health and resilience, Horton said.
A settling craft calms the mind and helps someone have a different mindset in a non-ideal situation, Horton said.
Wong said his favorite part of Breakfast Craft is creating art with the people around him.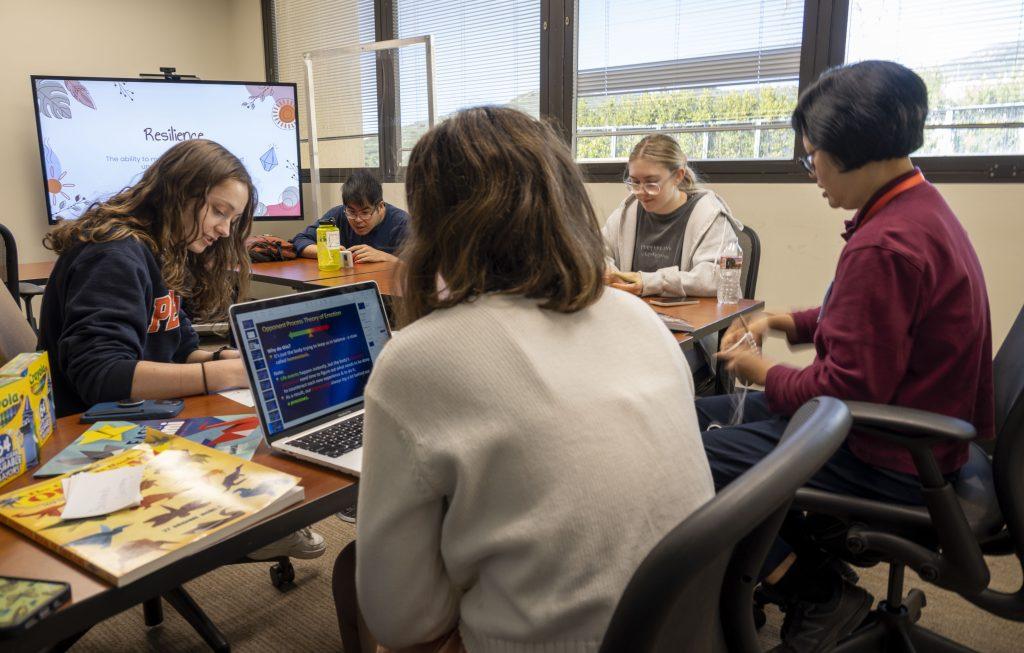 "It is such a satisfying experience to work with my hands and to celebrate other people doing the same," Wong said. "It is so much fun helping and encouraging each other in their artistic and life journeys."
This semester, Breakfast Craft will take place from 10:30 to 11:30 a.m. every other Thursday in Tyler Campus Center 250, Wong said.
____________
Follow the Graphic on Twitter: @PeppGraphic
Contact Alicia Dofelmier via email: alicia.dofelmier@pepperdine.edu