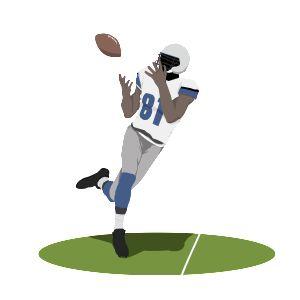 Art by Sacha Irick
Apparently the two states to legalize recreational marijuana ­­— Washington and Colorado ­— are getting together this Sunday for a "Super Bowl." Go figure.
Seattle Seahawks
On Feb. 2, it will be nine years since the Seahawks challenged the Steelers for their first Super Bowl in 2005. I remember family and friends gathered around the T.V., watching football giants like Shaun Alexander and Matt Hasselbeck represent the rainy city at Ford Field in Detroit. After suffering a 10-21 defeat, dispositions were cloudy on the unusually sunny February day. Yet, even the heartbreaking loss could not wipe Seahawk pride from our faces. Nine years later, the 12th man loyally stands strong in the face of a daunting opponent.
Sunday, Feb. 2, the no. 1 seed of each respective league will face off in Super Bowl XVLIII to take home the Championship. With no room for argument, it is a matchup between the best defensive and the best offensive teams in the NFL. The Seahawks return to the Super Bowl nine years later with the same 13-3 season that took them there in 2005. Players and coaches are different, some fans are older and some newer, but the hunger for their first Super Bowl win burns resilient as ever.
Ultimately, Sunday's game is going to be about who can run the ball. We have the Bronco's passing game versus the Seahawks' pass defense. Peyton averages 2.7 seconds deciding where to throw the ball; if the number one defense can block off his receivers, Seattle stands a chance of getting time on their side. Here are some key players to look out for in the hopes of clinching Seattle's first Super Bowl:
If Russell Wilson brings his scramble-poise to the table the Seahawks will keep the Broncos guessing. Many avid 12-man's proudly declare "In Russ we Trust," which is putting a lot into the rookie quarter back whose annual salary is equivalent to two weeks of Peyton Manning's. Both Manning and rookie Wilson focus on the intellectual side of the game, and are strong readers of defense.
Golden Tate stands at only 5 ft. 10 inches, but he packs an electrifying speed and resilience. Often a target of other teams due to his 'taunting' tendencies, Tate has stepped up as wide receiver this season to play in 16 games and contribute 35 receptions and three touchdowns.
Richard Sherman, Earl Thomas and Kam Chancellor make up the 'The Legion of Boom,' a formidable defense that has undoubtedly taken the Seahawks to the big game. Richard Sherman as cornerback shuts down offensive plays when it really counts, witnessed by his game-deciding interception against the 49ers. Earl Thomas has ben titled the 'fastest and most complete safety' in the game, while Kam Chancellor is one of the most physical hard hitters on the defensive line.
Percy Harvin is the epitome of the comeback kid. He only played two games this season, and invested the work and rehabilitation after a serious hip surgery. Harvin's speed as wide receiver will be crucial to providing Wilson with versatile range of third down plays. Then there's Marshawn Lynch, who will inevitably bring his "Beast Mode" to the Championship game.
Finally, let us not forget the 12th Man. In the beginning of the season, Seahawk fans broke the world record for loudest stadium with 136.6 decibels. This is the louder than if one stood next to a 747 jet that was about to take off, and only 14 decibels lower than the point at which eardrums instantly perforate.
With success comes criticism. Sherman has been harshly badgered with racial slurs after his post-game comments in the heat of a win. While many accuse him of being ignorant, few recognize the Stanford graduate as one of the most generous philanthropic and articulate players in the game.
Then Marshawn Lynch, on the other end of the spectrum, was threatened by an NFL $50,000 fine for not talking enough in interviews. This 215-pound running back has "Mama's boy" tattooed on his back. He is also the reason why Skittles are sold out in the city of Seattle. His response to his terse language with the media was simple:
"I ain't never seen no talking win me nothing."
Lynch and his teammates are men of action, and while there are key players that attract the light of the cameras, it will be an effort made by every man on the field, sidelines, and screaming fan at home that will help the Seahawks snatch their first NFC every Super Bowl.
Every 12th Man is part of a promise. A promise that if you are brave enough to take the field, you don't have to be the biggest wide receiver, the flashiest running back, or the highest paid quarterback; you just need to posess a love for your city, your team, and your game.
Denver Broncos
Quarterback Peyton Manning and the Denver Broncos have been the shining example of gathering everything right with a football team. They are the student who shows up early, stays late and gives it everything they've got on a weekly basis. A 13-3 season, multiple QB records shattered by Manning, and an almost unstoppable offense have allowed the Broncos to secure a first-round playoff bye before going on to defeat the San Diego Chargers and the formidable New England Patriots (a team that handed them one of their few losses this season) in the playoffs on their way to a Super Bowl appearance.
It is undeniable that the Broncos successes this season start with their QB. The sage-old gunslinger Manning has been having one of his best seasons yet, breaking numerous records in what many have argued may be the twilight of his long and storied career. NFL single-season record for touchdown passes (55)? Check. NFL single-season record for passing yards (5,477)? Check. NFL record for most games with four or more touchdown passes in a season (9)? That's definitely a check. And the list goes on. And on. And on. Seriously, check out the MileHighReport for a full breakdown of the numerous records that Manning and the Broncos have shattered this season; it is absolutely insane.
It's hard to imagine that two years ago Manning was recovering from major neck surgery and bidding farewell to the Indianapolis Colts in a heartfelt speech to a team he wasn't ready to leave.
"This town and this team mean so much to me. It truly has been an honor to play in Indianapolis. I do love it here. I love the fans, and I will always enjoy having played for such a great team. I will leave the Colts with nothing but good thoughts and gratitude," Manning said on that fateful day.  "And as I go, I go with just a few words left to say, a few words I want to address to Colts fans everywhere. Thank you very much from the bottom of my heart. I truly have enjoyed being your quarterback. Thank you." He is truly a class act all the way.
John Elway and the Broncos took a gamble on the long-time QB, allowing Manning a chance at what most considered an ill-fated comeback. But comeback he did. The 37 year-old QB is playing better than ever and leading a well-oiled machine into the Super Bowl with chants of "Omaha" bringing defenses to their knees.
"Omaha" is unique, as the phrase has come to encapsulate the dynamic way in which Manning has grown to command his offense. He has perfected the no-huddle, fast-paced offensive scheme that has consistently confused defenses and created favorable match-ups on the fly for the Broncos, allowing them to be such a dominant force this season when the ball is in their hands.
But the QB isn't the only player on the field, and Manning certainly has his share of talented star players who have helped to revive his career. The Patriots arguably made a big mistake sending WR Wes Welker to the Broncos, giving Manning one of his best offensive weapons in the small, but surprisingly versatile, receiver. Young but consistent talents WR Demaryius Thomas, WR Eric Decker and TE Julius Thomas,  were able to quickly adapt to and flourish in Manning's intricate offense, and have yielded huge gains for the team. In fact, all four have recorded 10 or more touchdowns this season, contributing to yet another record for the Broncos, who set a new mark with most offensive players with 10 or more TDs in a season on one team.
And when the passing game is as dominant as the Broncos' is, it's easy pickings for RB Knowshon Moreno, who brought in 13 touchdowns this season off 1,038 rushing yards and 548 receiving yards. Not bad at all.
The big question remains as to whether or not the Broncos' explosive offense is going to be enough to take on what may be their kryptonite in the Seattle Seahawks shutdown defense. If there is a silver lining in this, it's that the Seahawks star CB Richard Sherman can't be counted on to cover everyone on the Broncos' offense, and with so many weapons at his disposal, Manning may be looking to break some Super Bowl records as well this Sunday.
_____________________________________________________________________________
Follow Sacha Irick on Twitter: @GraphicSacha
Follow Stasia Demick on Twitter: @sdemick12
Follow Chirag Patel on Twitter: @cbpatel86