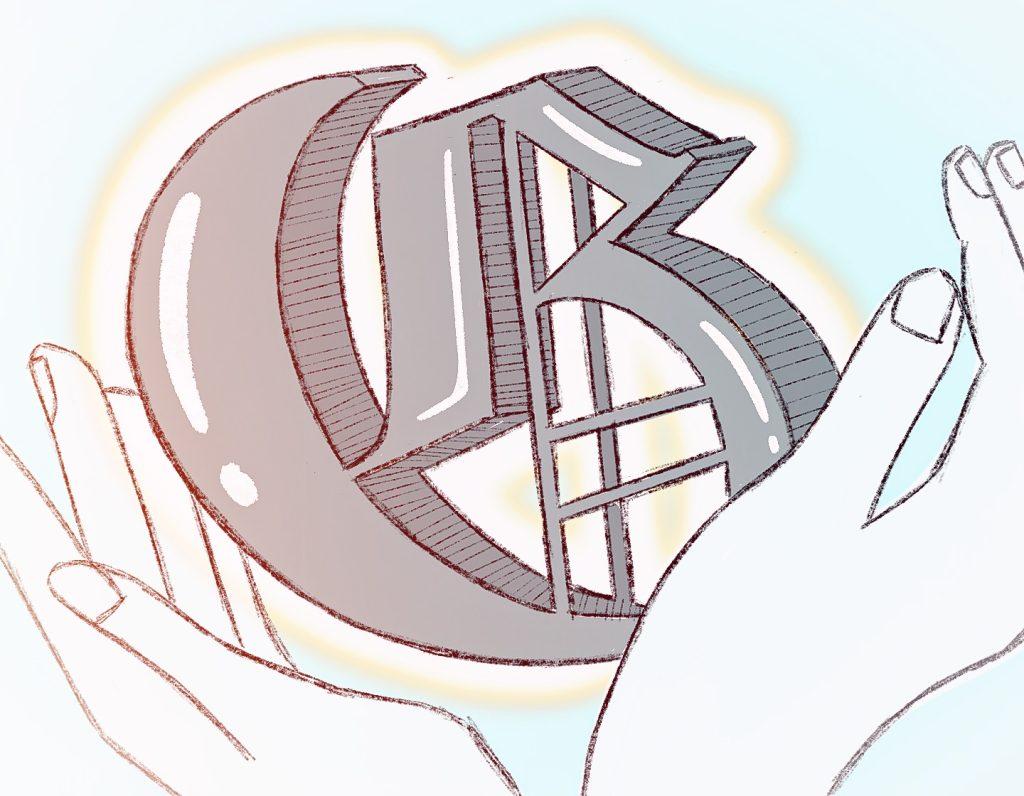 Art by Vivian Hsia
Editor's Note: PGM staff members decide on the topic of a Staff Ed together. The staff as a whole provides opinions and content included in this Staff Ed to provide thoughts and shed light on solutions for happenings at Pepperdine.
The Graphic strives to maintain trustworthy relations with the Pepperdine community. From implementing a diversity tracker to making the staff more personable and relatable, Pepperdine Graphic Media has been taking steps throughout the year to increase transparency and foster stronger connections. There's more to be done, and PGM is ready to tackle the challenge.
At the beginning of fall 2022, we wrote a staff editorial about our goals for the semester. Now, as we look back the academic year, we are stopping to reflect on our year and look toward our goals for the future of PGM.
One of the ways PGM has worked to build trust is through the implementation of a Diversity, Equity and Inclusion tracker. This tool measures the diversity of PGM's sources, staff and content allowing for regular assessments and adjustments to improve representation.
We have also started using transparency items and editor's notes more frequently to inform our audience on what type of content they are reading.
An editor's note is an explanation about an element of the story that could be misinterpreted or confusing.
A transparency item is pointing out to readers what the section entails, and clarify if the piece is news or opinion.
Additionally, PGM has taken steps to make the staff more personable through short video profiles called "Beyond the Byline" and featuring them on social media. We also filmed a "Behind the Scenes of Production" for viewers to take an inside look at our production process.
Some further steps PGM is taking to make the staff more visible is by including bios and photos of the team on its website and social media platform. This helps readers to connect with the people behind the stories and feel more invested in the stories they are reading.
PGM is also going to implement a QR code in popular on-campus locations for students and the community to pitch stories for PGM to write about.
Making our newsstands visible, accessible and enticing is another goal we strive to achieve. An interactive map of all PGM newsstands will be available on our website in the foreseeable future.
We believe this will allow for greater community involvement and gives people a platform to share their perspectives and experiences.
Readers are always encouraged to provide feedback for the Graphic or the University through letters to the editor or by reaching out to us via email. We also welcome guest contributors to write for us and submit opinion pieces.
The Graphic has also gone to several organizations to give brief presentations called "News Talks" to inform the community on news literacy and receive feedback on the Graphic.
While we are striving to increase transparency and trust with the Pepperdine community, we expect Pepperdine to do the same for us. For the 2023-24 academic year, we would like to continue to build relationships with Pepperdine's administration, faculty and staff.
There are Pepperdine students behind every aspect of production: the writing, design, photos, art, advertising, social media and editing. As such, we expect to be able to have access to our administration like every other student does.
PGM is committed to continuing to build trust with the Pepperdine community and welcomes feedback and suggestions, more can be found on our About Us page. If an individual has any concerns or questions on an article, we appreciate the feedback and commit to staying honest, unbiased and factual with all of our reporting.
We appreciate you for supporting our content, and you can stay in touch with the Graphic on our social media platforms for the summer.
_________________
Follow the Graphic on Twitter: @PeppGraphic
Email Pepperdine Graphic Media: peppgraphicmedia@gmail.com