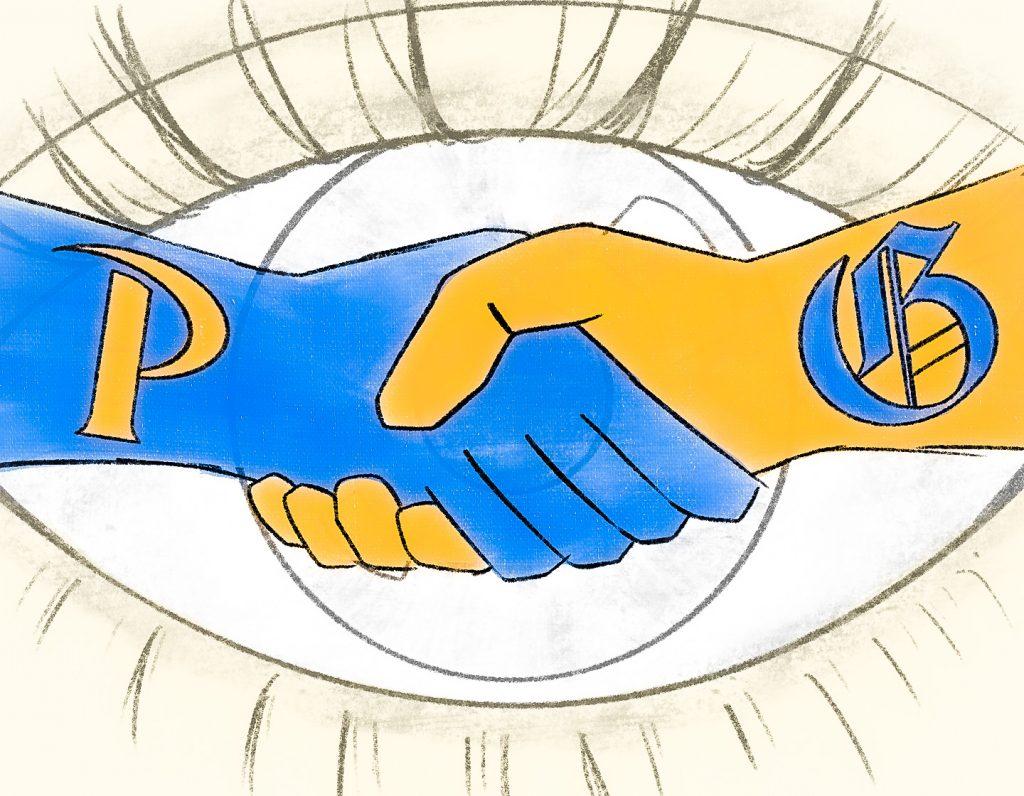 Art by Vivian Hsia
A fresh start can be intimidating, but also exciting. Each semester, the Graphic assigns new and returning staff members to their positions. This gives us the opportunity to grow in different areas, but also to answer your needs better through a diverse staff with unique experiences, perspectives and skill sets.
The Graphic is a place where we aim to inform our readers on student life, events on campus, breaking news and give a look into the inner-workings of the University you might not be able to dig into without our help. We want to welcome you back to campus with a commitment from us to you to stand strong in our values.
We value integrity, transparency, honesty, consistency and growth. Our hope is that our work accurately represents our readers, and in an effort to strengthen our values, the Graphic is dedicated to paying attention to detail.
With the start of a new school year, we are all settling into a routine, forming new goals and adapting to the changes that come with college life. As a staff, the Graphic has goals of our own — some we know we can accomplish and some we hope we can accomplish.
First, this semester, we will continue to build trust with our readers. We aim to include the voices of diverse sources in our stories and cover a wide array of events taking place on campus. We will publish balanced and fair opinion pieces and write about issues that impact you as members of the Pepperdine community.
We also hope to hear from you. If you would like to share your thoughts on any content published — or not published — by the Graphic, we encourage you to send a "Letter to the Editor," which we will publish in our print editions and on our website. The twice-weekly newsletter, The Pixel, includes a link for you to share ideas or ask questions to our staff. You can also email us at any time.
We want to hear from you. If you feel the Graphic needs to publish a story you are passionate about, you can also be a guest contributor and write your own story for publication. For answers to questions about the way we run our organization, more information can be found on our FAQ page.
Finally, we want to deepen and strengthen our relationships with one another — and with you. Within our new staff, we are committed to holding each other accountable for the content we produce and the ways we interact with our sources and readers.
The Graphic staff works diligently to be involved in the community and listen to the voices of all community members. As you support us, we will continue to support you, because without you, there would be no Graphic.
Welcome to a fresh start, Waves.
_______________
Follow the Graphic on Twitter @PeppGraphic
Email Pepperdine Graphic Media: peppgraphicmedia@gmail.com