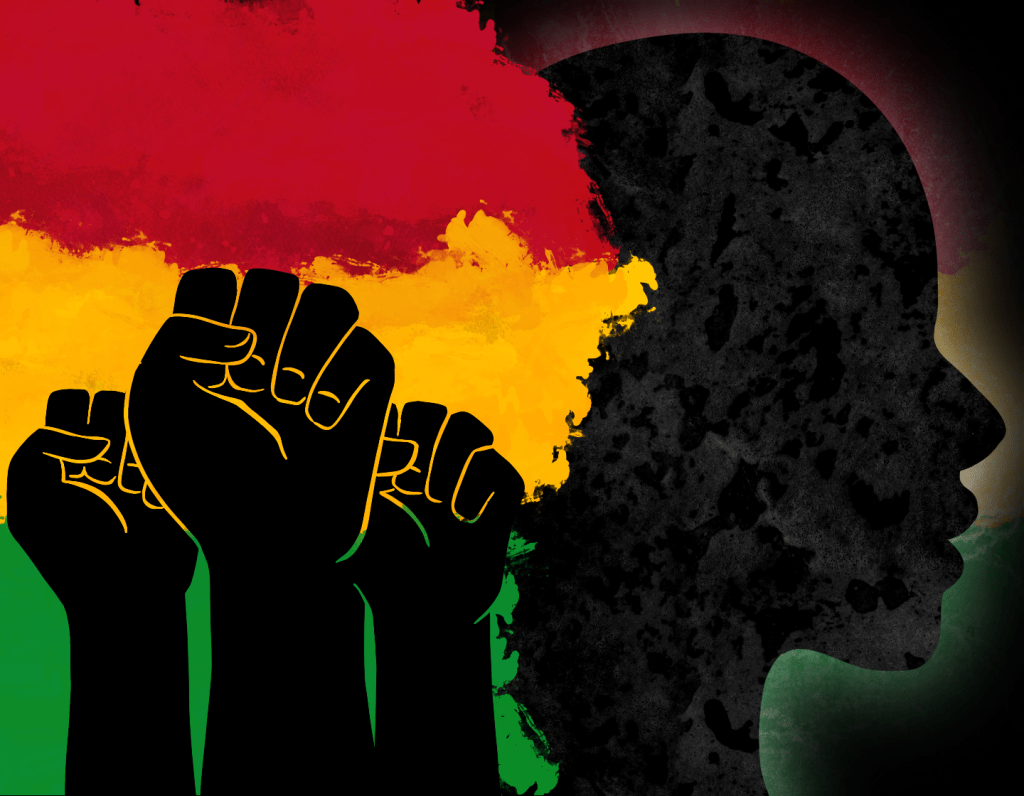 Art by Vivian Hsia
Banning AP African American Studies, beating unarmed black men and increasing the broadening incarceration gap — there is no question why the United States needs Black History Month.
Educating or recounting the history of Black individuals in the United States is not enough — it's actually better to showcase the changes made to go against the systemic racism and marginalization that affects Black people.
Black History Month is a reminder for the country that the United States has a long way to go in achieving equity for Black individuals.
This month also serves as a reminder to continue actions that uplift marginalized voices and actively listen to what they say. Together, we all can face the ugly truth of how white supremacy exploited Black people into contributing to the success of the United States — and refused to give Black people the credit for years.
With that in mind, the first and simplest thing to do during Black History Month is to take the time to read and learn more about the Black influence on culture in the United States. However, this doesn't mean waiting for an opportunity to educate yourself — it can be as simple as asking a question on why certain biases exist toward Black individuals and researching its origin.
Yet, having information means nothing if it is not put to use. One step further is using that knowledge to change the world around you, especially if that world harms Black people.
To make a longstanding and meaningful change, one has to identify harmful patterns, construct a plan to change negative patterns and implement a better strategy.
The Pepperdine community even added more Black voices in higher administration. Following the Black Lives Matter protest in 2020, Pepperdine hired the vice president of DEI with the official announcement of Jay Goosby Smith and April Akinloye.
Even at the Graphic, we have made steps like implementing a DEI editor, creating a diversity tracker to evaluate our newsroom's use of sources and continuing to train reporters to be fair and accurate on every issue. Still, we have much to learn about being allies and advocates for Black individuals.
Learning is lifelong— nobody is perfect, and improvements can always be made. The Graphic will continue to listen to Black voices, educate ourselves and implement inclusion efforts.
Individuals can also implement this pattern of growth on a personal level. This could be questioning if your language or actions are based on Black vernacular and mannerism and then changing the way you use those actions in your everyday life.
We all can benefit from learning about Black History Month and become resistant toward the normalcy of racism that affects the Black community.
___________________
Follow the Graphic on Twitter: @PeppGraphic
Contact the Graphic: peppgraphicmedia@pepperdine.edu