Art by Madeline Duvall
As Pepperdine social media influencers post their photoshoots, travel endeavors and brand deals, many said they gain an understanding of themselves through the art of the internet.
Senior Integrated Marketing Communication major Hailey Serrano said she didn't gain fame on TikTok until she started showing her true personality in her posts, which strengthened her self-confidence.
"It's going to sound so corny, but TikTok changed my life," Serrano said.
Confidence
Serrano, who is from Montgomery, N.Y., first downloaded TikTok in December 2019. In the beginning, she focused on recreating famous TikTok dances, and she said she buried her individuality because she wasn't comfortable being herself on the app.
"One of the things that I've struggled with is being myself because I'm afraid that people are going to think my personality is annoying," Serrano said.
After months of posting videos without gaining followers, Serrano said she decided to commit to showing her authentic self. She started posting videos that combined acting, comedy and Christianity — three things she is passionate about — and quickly went viral.
"[My TikTok is] spreading inspiration and happiness," Serrano said. "It's a little happy place."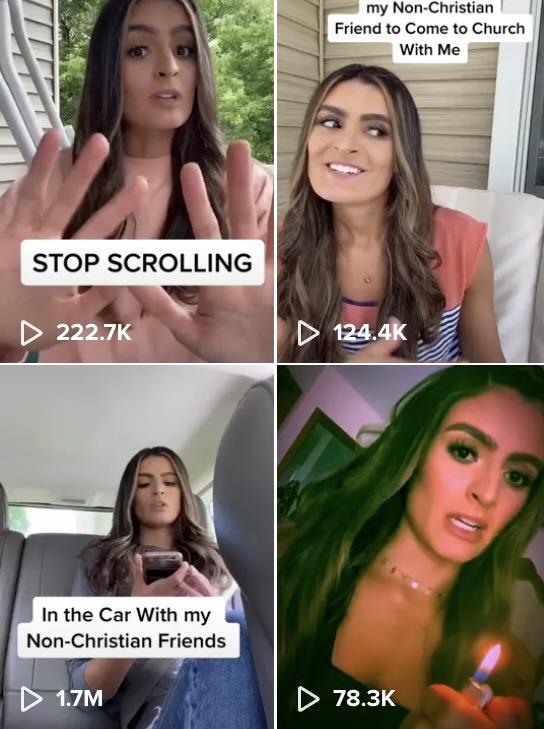 Before the fall 2020 semester, Serrano said she was focused on growing her following. Now, Serrano said she has 196.5K followers.
Serrano said she pays less attention to her number of followers because of her classes at Pepperdine. She is still aware of her analytics, however, and she said her main goal is to expand.
"I think [my number of followers] means the most to me because I started growing when I started being myself as opposed to being what I thought the world wanted — like a pretty face," Serrano said.
Numbers
With the proximity of Pepperdine's Malibu campus to Los Angeles, it is no surprise that some students who attend the University have large followings on social media platforms. Some of these students cite their status as influencers, and their large quantity of followers, as something that has shaped their identity.
Sophomore Screen Arts major Maddi Winter said it took her three years to find her niche on TikTok. She didn't gain followers until she discovered her talent for animating using the paint tool on Adobe After Effects, and now she has an audience of 3.1 million users.
"After the first video that I posted with paint, I just never wanted to stop," Winter said. "I just kept going with it, and here I am right now."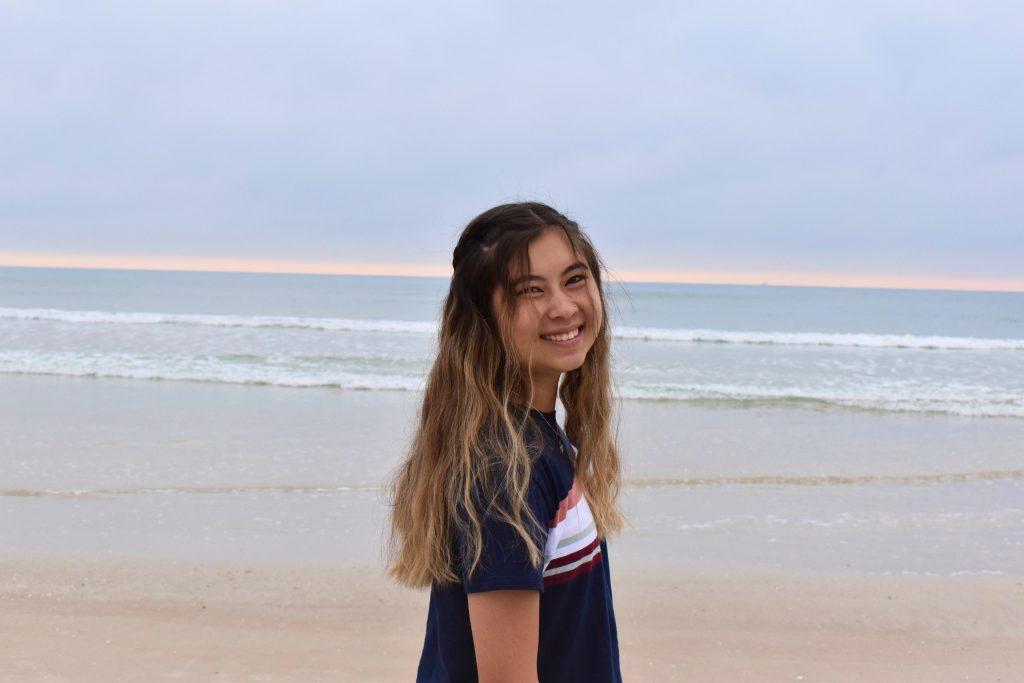 Winter's relationship with the numbers aspect of TikTok is different from Serrano's. Unlike Serrano, Winter said checking her quantity of followers is not a routine activity for her.
"Half the time, I don't even notice, but my parents will text me and be like, 'Happy 2.9 million,'" Winter said.
Winter, however, said she bases the quality of her work too heavily on the number of 'likes' she receives. Her editing process often takes hours, with her longest edit time being 30 hours for one video, and she said she believes the number of hours correlates to the number of likes she receives.
"I know that it's supposed to be what you want to post and what you're passionate about, but if I don't get like my regular amount of likes, I just assume that it's not good content," Winter said.
Identity
Even though she said gets nervous about what people think of her content when her engagement isn't as high as usual, Winter said her relationship with her followers is more organic. Even so, she said her following on TikTok has shaped her identity, including changing her experiences and making her more secure in her interests.
"I'd say the biggest thing that [my following] actually changed is that I'm just a lot more confident in who I am right now," Winter said.
Advertising major Chloe Boudames said she has a different perspective on how her social media presence shaped her identity. She started her Instagram profile when she was 15 and now has 43.6K followers.
"It grew into people liking what I was posting and then me getting brand deals," Boudames said. "It was snowballing."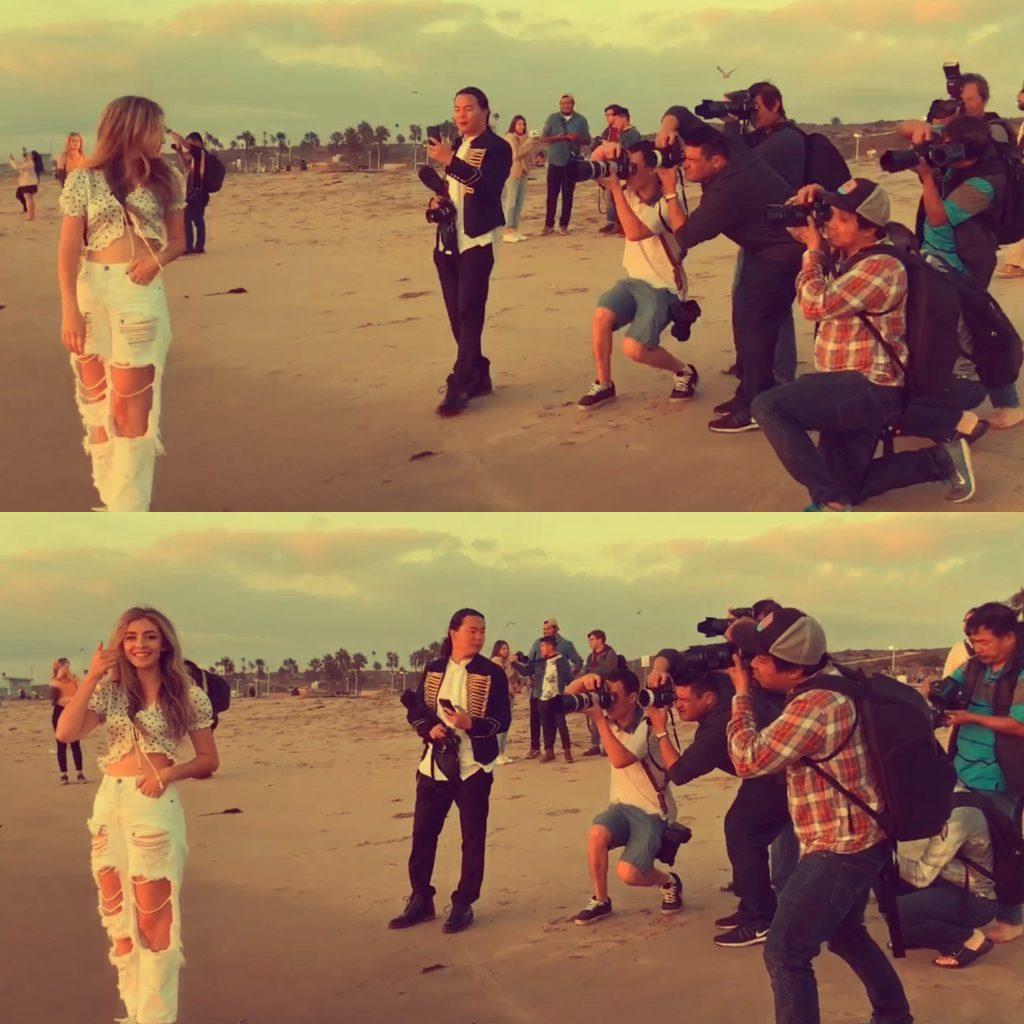 Boudames, who is from Fremont, CA, has collaborated with over 400 companies, including Brandy Melville, Urban Outfitters, Free People and PacSun. She said these partnerships would not have been possible without her followers.
Boudames said her popularity on social media helped shape her self-image.
"[Social media] gave me confidence in my skills and abilities," Boudames said. "It was a verification that I was actually good at what I loved doing."
Even though she is always focused on growing her platform, Boudames used to check her number of followers all the time when she was first growing; now she just checks once in a while.
"No matter what your following size is, I think it's always important to focus on your numbers," Boudames said.
Boudames said she believes her following on Instagram has changed how Pepperdine students view her, but she said identity and self-worth need to already be established — not derived from social media. Social media should only help strengthen identity and confidence.
"I've always been a confident person, but it, in a way, verified it, like, 'You are really good at making different outfits cool,'" Boudames said.
Boudames said her following on Instagram has allowed her to accomplish many things, including building a network, creating her own magazine and getting invited to Coachella. She said she is most proud of her impact through social media, which still amazes her.
"I find it crazy that so many people follow me and are fans of what I do," Boudames wrote in a follow-up email. "Having my Instagram account has opened so many doors for me and has allowed me to do a lot of cool things that most people my age aren't able to do."
Junior Venus Taillant-iles, Integrated Marketing Communication major, has 10K followers on Instagram and has a YouTube channel.
Taillant-iles said she used to be much more diligent with checking her numbers every day but has become more lax on checking as she started to find interests in other aspects of her life.
"I am content with where I am," Taillant-iles said. "I know a lot of people are trying to become influencers as a career, but I found a passion for other things; it is more of a hobby."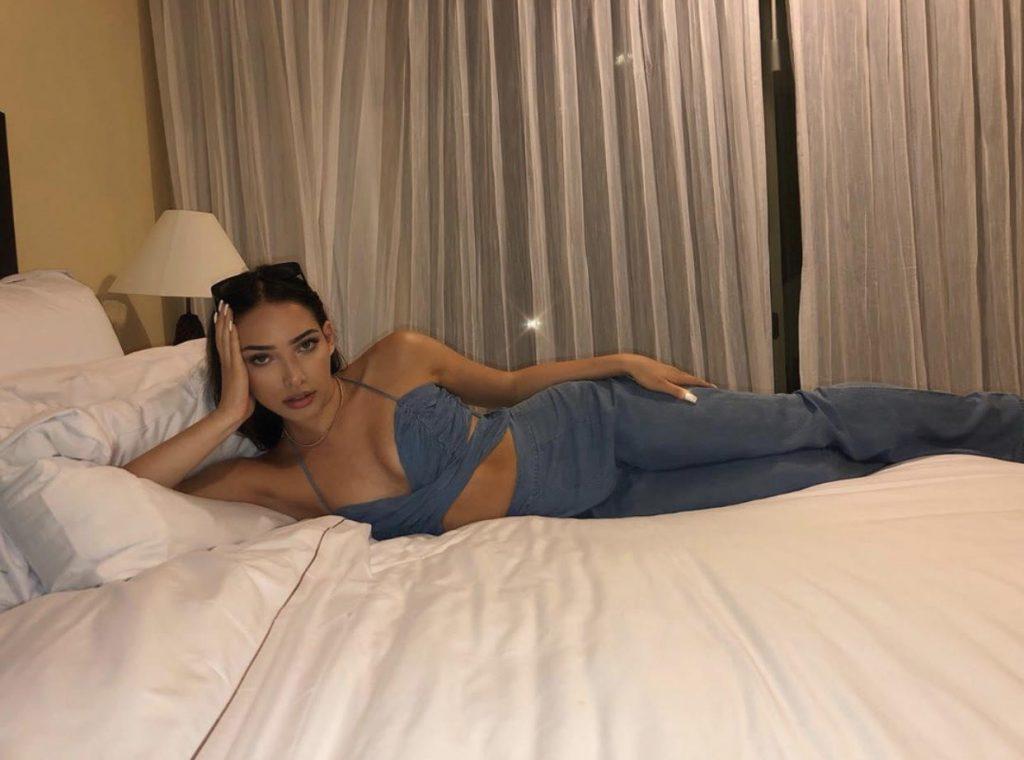 Taillant-iles said she met influencers from online in person and found them to be completely different, as they often hide behind their profiles. She has even dealt with a stalker and people following her family members on social media.
"A lot of people forget that there are that many people watching what you do," Taillant-iles said. "The devil doesn't always have red horns."
Even though she sometimes debates deleting her social media, Taillant-iles said she sees the value of having an Instagram account because it serves as a modern-day resume. She also said she appreciates meeting people online because she is a transfer student and has never been on campus.
"I have met a lot of friends through social media, and that is what I really value because friendships mean a lot to me," Taillant-iles said.
Taillant-iles said her following on Instagram has given her many opportunities, including sponsorship from SugarBearHair. She also pays attention to the Instagram algorithm.
"At the end of the day, it's just more about what you actually experience," Taillant-iles said.
____________________
Follow the Graphic on Twitter: @PeppGraphic
Email Beth Gonzales: Beth.gonzales@pepperdine.edu
Email Rowan Toke: Rowan.toke@pepeprdine.edu