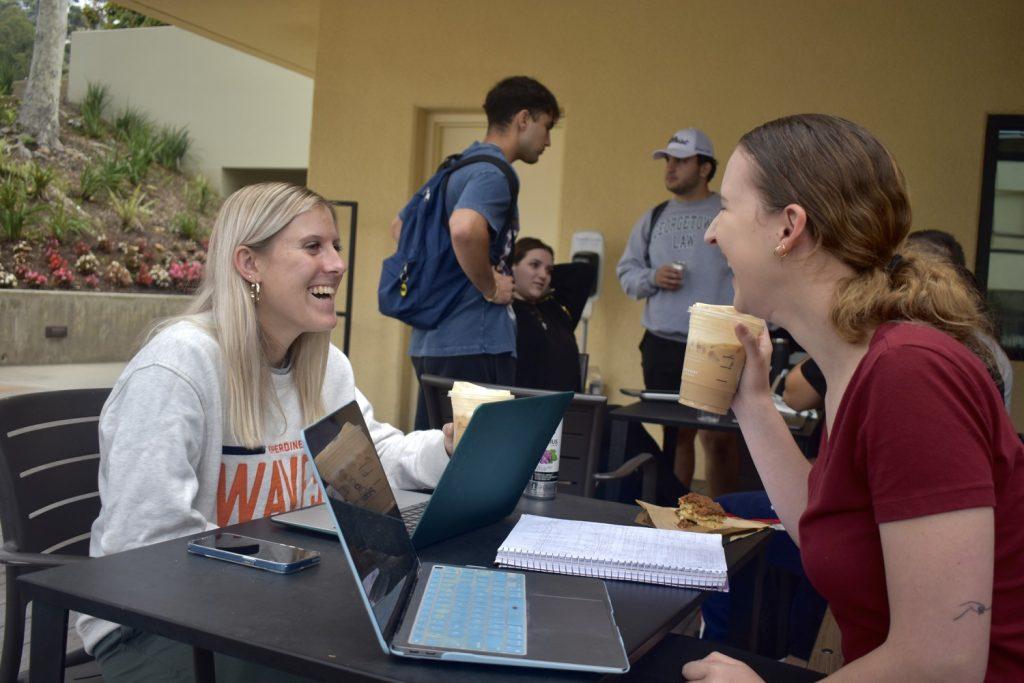 The start of the school year can be exciting for some and nerve-racking for others as a new chapter begins. For seniors, the start of the fall semester marks the end of their final year at Pepperdine.
Because the COVID-19 pandemic impacted the class of 2024's first year at Pepperdine, many seniors graduating this coming spring have had a rather untraditional collegiate career.
With fewer than three years in Malibu or on international campuses, members of the class of 2024 said they have learned to appreciate each and every moment of their undergraduate experience.
"Most of us finished our senior year of high school online and started college online," senior Leslie Rodriguez said. "It's a full circle moment to finally be so close to getting a graduation."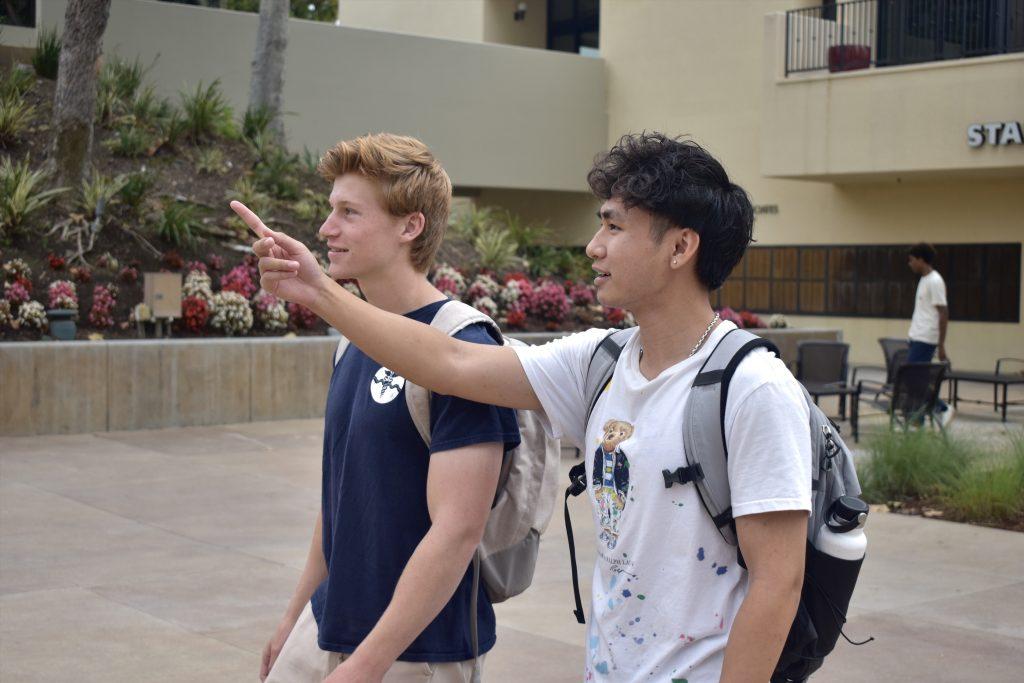 Many seniors expressed their excitement for the new school year despite their college careers coming to an end. Rodriguez said she enjoys the reconnection that comes with back-to-school season, especially after returning from studying abroad in London over the summer.
"I love getting to see all my friends and even meeting new ones from classes or who were abroad last year," Rodriguez said.
Likewise, senior Mia Boyd said her favorite thing about coming back to Pepperdine is seeing everyone back on campus after a long summer.
"The first few weeks of school are so optimistic and provide a really good opportunity to see the people you missed over the summer while classes have yet to ramp up," Boyd said.
Similarly, the start of the semester revives Pepperdine after students' desert campus at the end of the spring. Senior Jess Kovie said she enjoys running into friends and professors around school after the summer.
"Campus is so dead over the summer, so it's really nice to see it come back to life again," Kovie said.
After syllabus week ends, the stresses of senior year may start settling in for some students. Students said the possibilities of life after graduation, whether that's entering graduate school or the workforce, may supply seniors with many anxieties.
"The year is just going by too fast," Boyd said. "I am in my existential crisis era about what I want to do after undergrad, and I think there is a lot of pressure on college students to have a particular 'passion' or 'dream job' they are pursuing, and I find that to be largely unrealistic."
Kovie said she faces similar anxieties surrounding her final semesters as a student on campus.
"I'm worried that it's going to slip away too quickly, and I want to savor every moment with the people that I love here before we all move on to our next steps," Kovie said. "I have a tendency to take the little things for granted, so I'm really trying to be intentional about quality time."
Other students agreed, sharing their worries about life post-graduation. However, seniors said it's important for students to take a step back and breathe every now and then. Thanks to Malibu's beach-front location, many seniors can find solitude in enjoying the ocean and beaches nearby.
"Sometimes I just go to the beach, put one Airpod in and play my beachy playlist and just lay there listening to the sounds of the waves," Rodriguez said. "It's super relaxing."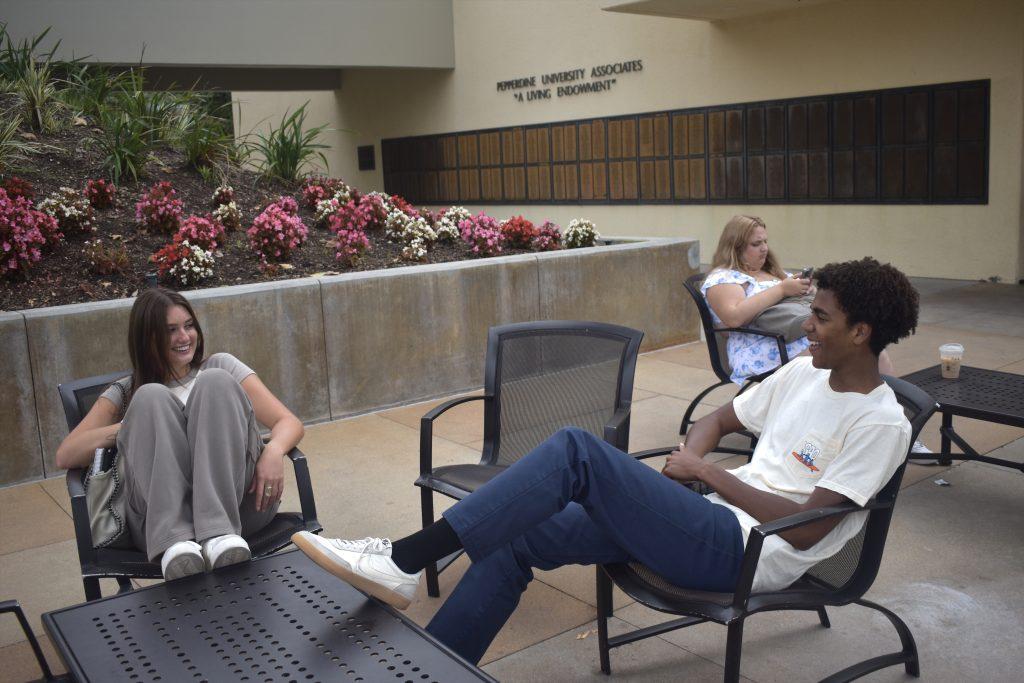 In the spirit of peacefulness, Boyd said she prioritizes mental health while in school by taking breaks and relaxing.
"I love to go on long walks while listening to podcasts, light candles, test out new recipes and get lots of sleep to unwind and de-stress," Boyd said. "I am a big reader of both novels and the news, so I try to make time for that outside of my required reading when I am able to."
Kovie agreed and said she spends a lot of her time reading and napping to aid relaxation from the strains of school, though she looks forward to her final year.
"I'm really excited about all of the moments I intend to spend with my favorite people," Kovie said. "I'm excited for one last year of game nights, pool days and sleepovers with my best friends and girlfriend."
As seniors soak in their final semesters at Pepperdine, students said they are thrilled for what comes ahead.
"I'm most excited about getting to celebrate these last core memories and traditions at Pepperdine with my best friends by my side," Rodriguez said.
The final year of a student's collegiate career may evoke a plethora of emotions, but Pepperdine seniors said they are prepared for whatever may come next in their lives.
"As grateful as I have been for my experience at Pepperdine, I am incredibly psyched about how big and uncertain the future is," Boyd said. "Although it is scary to commit to a particular path, it's also incredibly exciting to know that you have the whole rest of your life ahead of you and that you have more opportunities to explore the world."
____________________________
Follow the Graphic on Twitter @PeppGraphic
Email Emma Ibarra: emma.ibarra@pepperdine.edu