New lighting illuminates the renovated kitchen and living space in Lovernich Apartments, photographed Aug. 11. In the past, students have complained about dim lighting and dated finishes, prompting HRL to update Lovernich.
Photos courtesy of Lucy Man, Housing and Residence Life
Housing and Residence Life completed extensive renovations to Lovernich Apartments over the summer, including updates to building exteriors and each apartment unit.
HRL updated Lovernich in response to student feedback revealing a distaste for surface-level finishes. HRL did not significantly alter semester housing rates for Lovernich this year. Depending on how late in the year Pepperdine announces whether on campus occupancy will be increased in the spring, students may not be able to select specific living spaces.
"It is a lot nicer with these improvements for sure," said Robin Gore, the associate dean of Student Affairs and director of Housing Operations.
Renovations improved building infrastructure, including the HVAC system, landscaping and roofing. In each unit, workers installed new LED lighting, blinds and flooring. The kitchen has new countertops, stainless steel appliances, cabinetry and an updated sink. Bathrooms have a new vanity and cabinets with lower storage, new plumbing, fixtures and ventilation system and a larger shower area.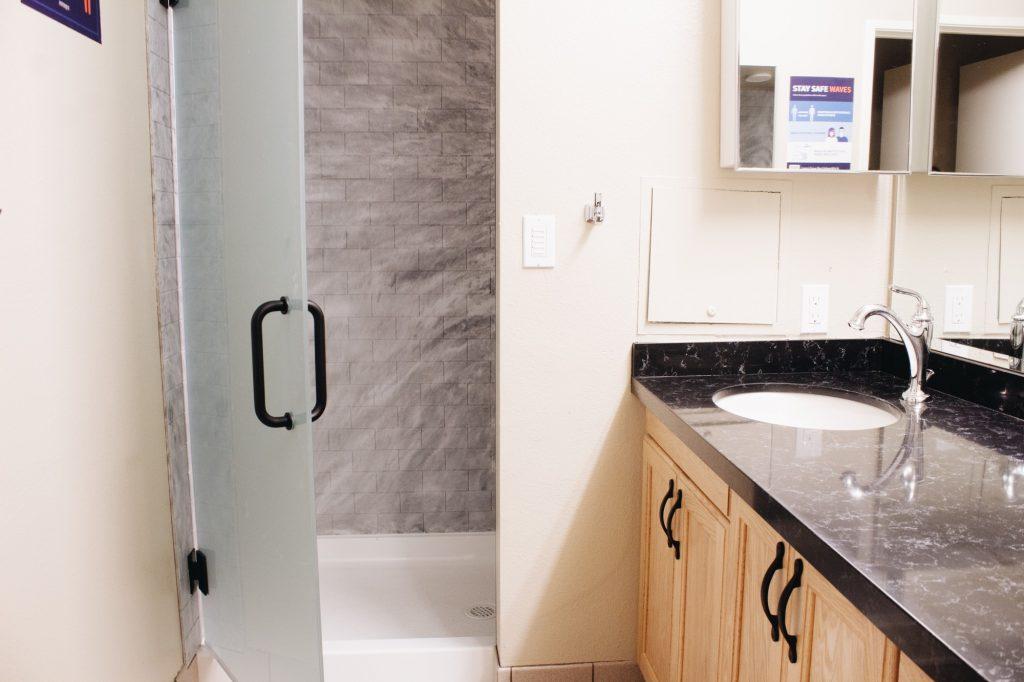 Gore said most upper-level students viewed Lovernich as less desirable than George Page Apartments despite having an identical layout. Student surveys revealed the finishes, appliances and lighting as major reasons for this, prompting HRL to pursue a larger scale renovation when Lovernich was already slotted for updates to the roof and HVAC system, Gore said.
Chloe Henry, the graduate Resident Adviser of Lovernich this semester, said she believes the updated look of Lovernich helps students coming back to campus feel more welcome. There are no undergraduate RAs this semester due to remote instruction and limited on campus occupancy.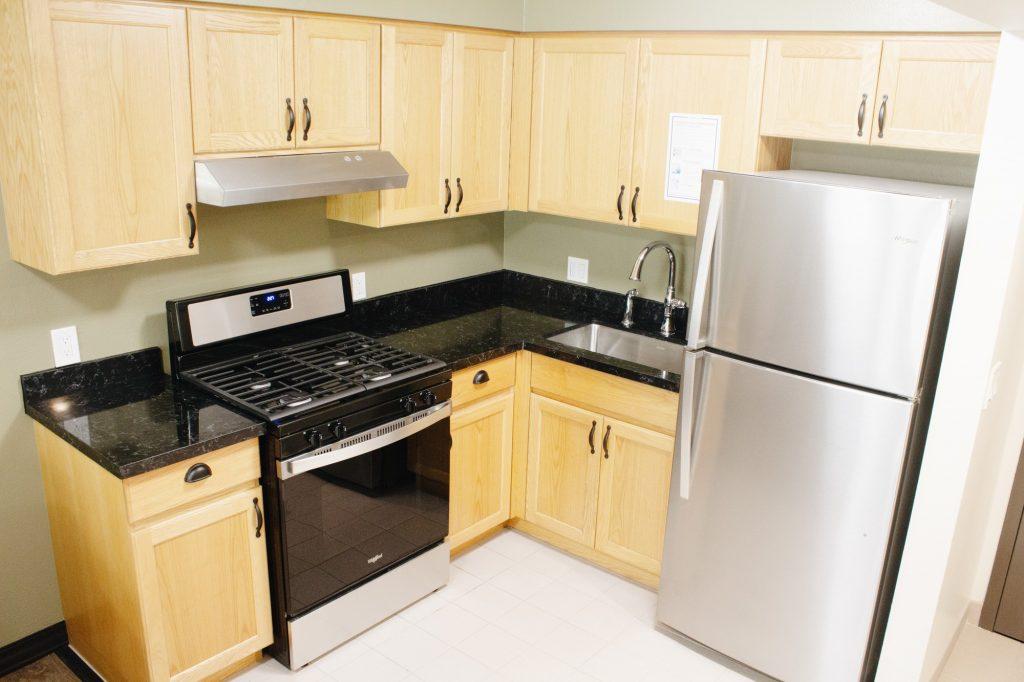 Budget constraints limited the project slightly — only some of the new floors are vinyl rather than carpeted, and HRL deferred refurnishing the units to a later year, Gore said.
The standard semester rate for a double occupancy room in Lovernich is $6,800, compared to $7,000 in George Page. Gore said the difference is due to variation in style rather than amenities.
"The amenities are all the same now," Gore said. "The look is just a bit different. George Page definitely has a George Page look that's a little bit more regal looking and high end."
Pricing did not change significantly as a result of the updates, and the semesterly housing rate only increased about $100, Gore said. The current housing rates will continue for students who are permitted to live on campus in the spring.
In planning for the spring semester, housing contracts will look a little different. HRL canceled all existing housing contracts for the spring, and if on campus housing allowances are increased for the spring semester, there will be a new room reservation process, Gore said. The decision to increase on campus occupancy depends on LA County health protocols for higher education.
HRL does not yet know whether students will be able to pick living spaces or roommates in the spring if campus occupancy increases, Gore said. She said the earlier Pepperdine makes a decision about the spring, the sooner students will receive notice about options for living on campus.
If the University makes a decision by early December, HRL will fulfill roommate requests, Gore said. If there is no decision until January, however, the turnaround will likely be too soon to fulfill roommate requests.
"If it's a late decision in January, we will just go with, 'Hey, you got a spot, and we hope you are content with that,'" Gore said.
____________________
Follow the Graphic on Twitter: @PeppGraphic
Email Natalie Hardt: natalie.hardt@pepperdine.edu