Members of Pi Beta Phi smile after their performance during PUTCYD on March 31, in the Caf. Participants spent many hours working on their dances, junior Emmie Torrence said. Photos by Denver Patterson
Students gathered in the Caf on Friday, March 31, to watch Psi Upsilon's annual philanthropy event, "Psi U Think You Can Dance" (PUTYCD), at 8 p.m.
Sophomore Joe Song is the philanthropy chair for Psi U and was in charge of organizing PUTYCD. He said Psi U held the event to raise money for the organization Conquer Paralysis Now. Seven sororities, four fraternities, Delta Sigma Pi and RnD Dance participated in the event and choreographed their own dances.
Last year, Psi U raised $14,000, and this year, they raised $12,000. Around 650 people attended this year's PUTYCD, Joe Song wrote in an April 1 follow-up email to the Graphic.
"PUTYCD this year was incredible, and there were so many amazing performances," first-year Annalia Garrett said.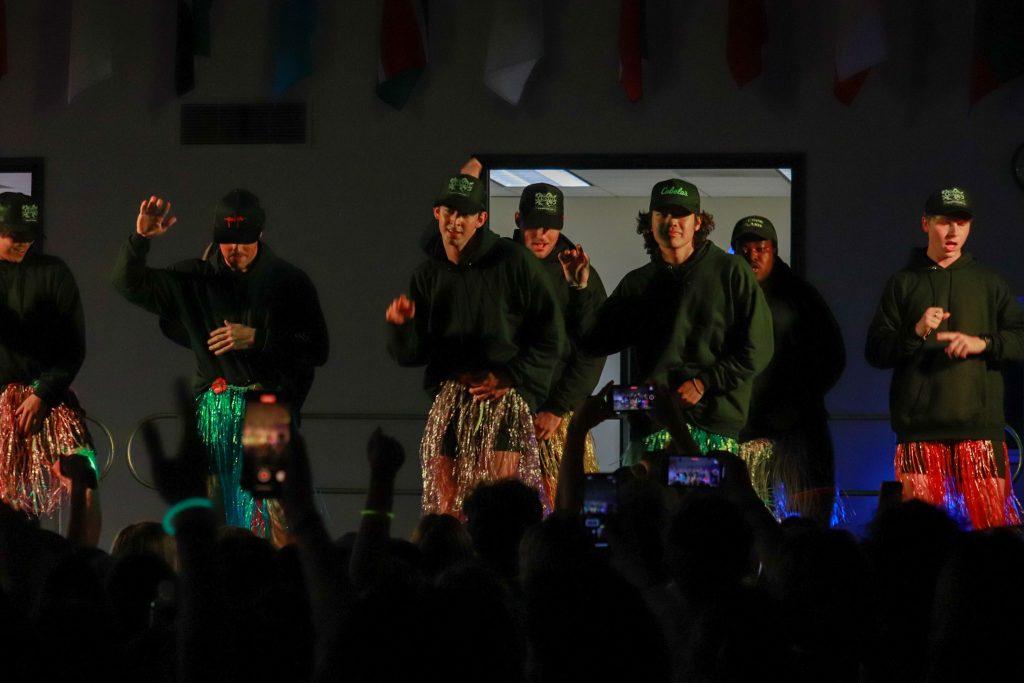 Putting on this event is a lot more than just renting out a space to hold it in, Song said. Psi U needs to bring a third-party vendor to set up the stage and sound system, make shirts and assign coaches to each group that is participating in the dance contest.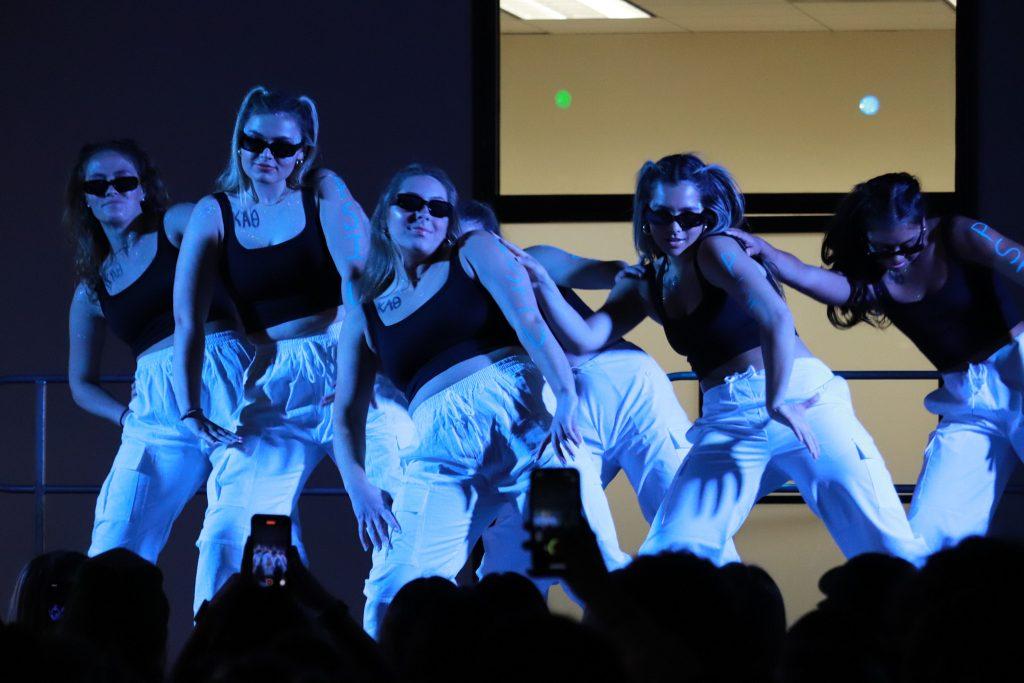 "Since this is my first time being philanthropy chair, this experience has taught me a lot about project management," Song said. "Even though it's been very stressful, it's also been a good experience."
"We go into each Greek organizations chapter two to three weeks before because we need time for everyone to prepare their dances," Song said. "Everyone has to be ready and practice."
At the end of the night, Psi U announced Delta Gamma as the winner of the competition for sororities, Alpha Tau Omega for fraternities and Kappa Alpha Theta won overall for points raised throughout the week.
"I feel so proud of my girls because they worked so hard for this, and I love them all so much," said Evyn Dalforno, a sophomore and member of DG.
_______________
Follow the Graphic on Twitter: @PeppGraphic
Contact Alicia Dofelmier via email: alicia.dofelmier@pepperdine.edu