Madeleine Sherak teaches children the importance of empathy in her book, "Superheroes Club."
Sherak is a Pepperdine University student-teacher education field supervisor who oversees and offers guidance to students teaching kindergarten through 12th grade as part of their majors. She tackles themes of empathy and acceptance in her children's book, "Superheroes Club."
The book debuted October 2017 for children 4 to 8 years old and tells the story of Lily, a young girl who forms a Superheroes Club to help other kids in school and in their communities. "Superheroes Club" is an evolving series, with the second and third novel already written. Sherak said she is planning to pitch the show for a television series. The books and television show will continue to focus on themes of inclusion, empathy and uniqueness to teach children about important life lessons and values.
"We're all different; we're all unique," Sherak said. "There's a specialness in our differences. I wanted to be able to celebrate that and seek out what those special characteristics are. We can include everybody, and it makes us all better."
Sherak said "Superheroes Club" was a two-year long process before being officially published. The book only took her 20 minutes to write, but was edited down from more than 3,000 words to just around 1,000. Sherak is a long-time educator and said that she wants to have a positive influence on children's lives.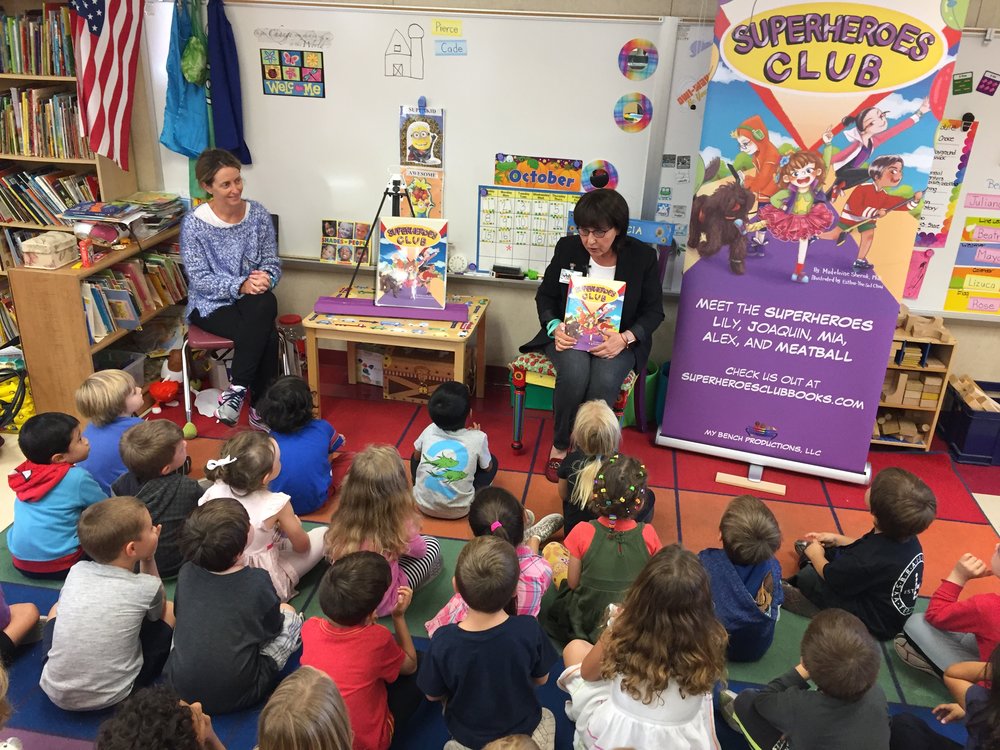 "There's this innate innocence about kids where they don't see differences," Sherak said. "I just wanted to write a book that would embrace that, encourage it and celebrate it."
"Superheroes Club" evolved from a story about Sherak's granddaughter, Lily, who is also the book's protagonist. When Lily was in preschool, she was enrolled in a class where half of the kids were developing and fully-functioning and half were special needs. Lily befriended a girl who didn't speak, but according to Sherak, she didn't mind or notice.
"Lily spoke enough for the both of them," Sherak said. "She's found a way to make friends with this little girl and communicate with her and play together. She didn't see the differences in this little girl. On the contrary, she embraced her."
"Superheroes Club" focuses on empathy and how children can identify and learn it from their role models and, specifically, their parents.
"I've always believed that children live what they learn," Sherak said. "Part of it is what kinds of role models they see around them, and that starts in the home. You want to be a parent who has children who are empathetic, and you have to exhibit those kinds of behaviors."
Sherak said bullying is hard to define, and it needs to be a conservative effort involving state lawmakers, individual school districts and policies.
"[Bullying] weighs on the rights of people to have free speech but to also protect everyone else," Sherak said. "We need to have those conversations and define all the things that need to be addressed to combat it."
The book has a broad theme that can apply to any age, Sherak said.
"The central message is that a superhero is not what they look like but what they do," Jamie Lee Curtis wrote in a review. "A message of caring and sharing, much-needed in this time of division and hatred."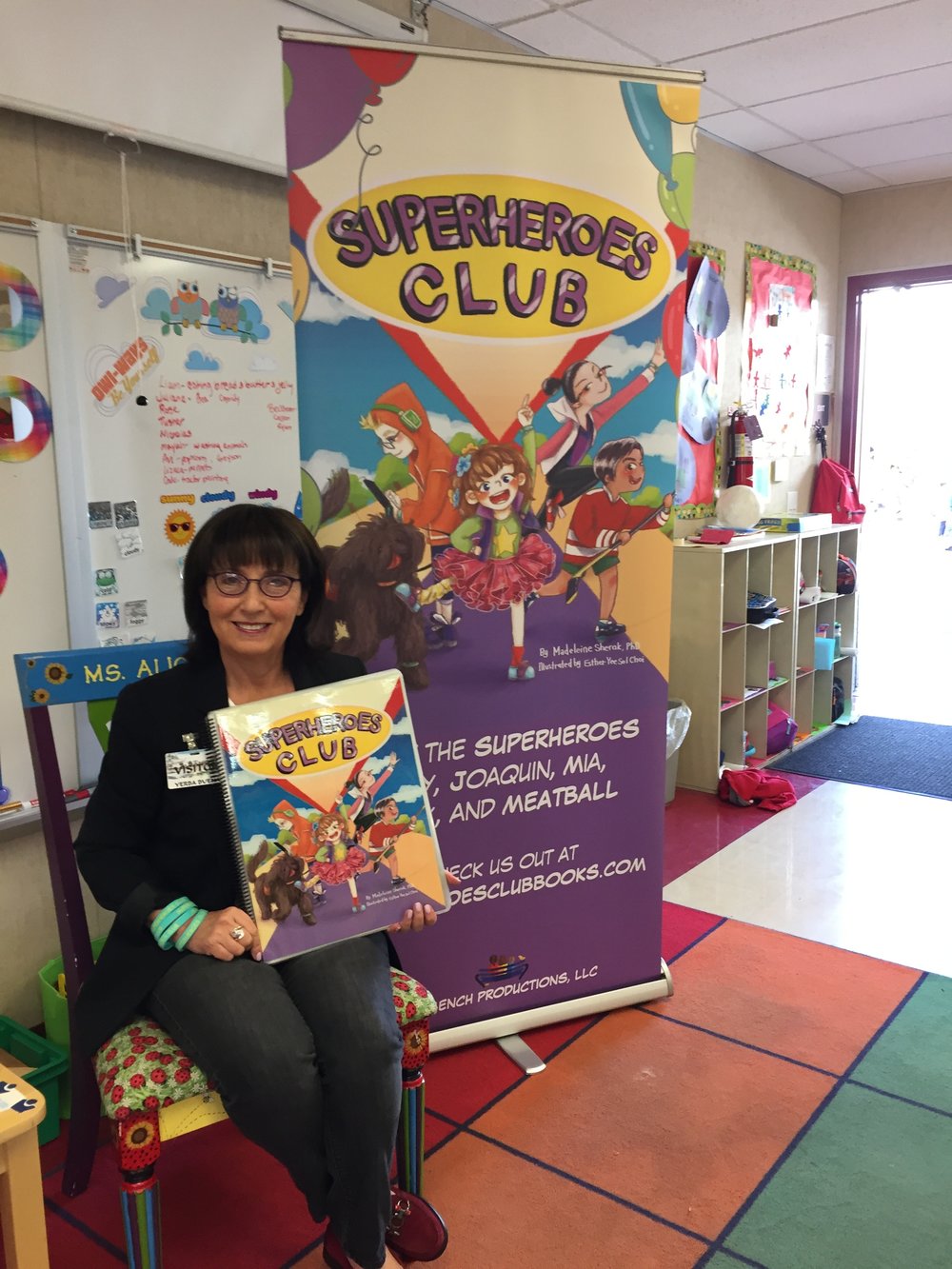 "Superheroes Club" is based on Lily, but Sherak said she also drew from stories from her 10 grandchildren, their friends and the kinds of issues they face daily. Sherak said that by the third novel, there will be a character based on all of her grandchildren.
"As Lily says, 'Everybody can be a superhero,'" Sherak said. "It's really about finding your own potential each one of possesses to help other people. But it always starts with yourself."
____________
Follow the Pepperdine Graphic on Twitter: @PeppGraphic