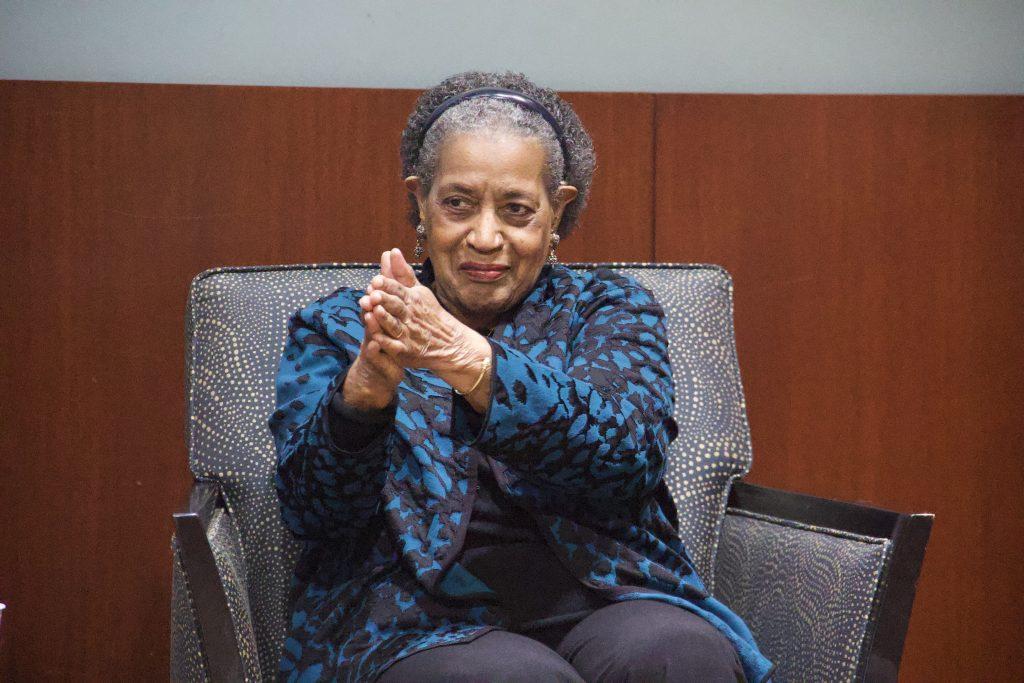 Myrlie Evers offers prayer hands to the audience in Elkins Auditorium on March 16. Myrlie spoke at Pepperdine because Jerry Mitchell proposed the idea to her daughter as a way to celebrate her the day before her 90th birthday. Photos by Millie Auchard
Pepperdine community members filled almost all 399 seats in Elkins Auditorium at the "Legacy of a Movement: Celebrating Myrlie and Medgar Evers" event March 16. Those who did not get a seat stood shoulder to shoulder or sat on the carpeted floor along the back wall of the auditorium.
Civil rights activist Myrlie Evers spoke to the crowd the day before her 90th birthday about the 1963 murder of her husband, Medgar Evers, and the ongoing fight for racial equality in the U.S. Myrlie made wide, sweeping gestures and pointed to the crowd as she spoke. She called on the Pepperdine community to continue seeking justice and equality.
"You can't stop trying to make positive changes in this world. You can't stop," Myrlie said. "Just keep trying. The more people we can get to feel that sense of urgency, the better off all of us will be. Period."
In thinking about a way to celebrate Myrlie's 90th birthday, award-winning investigative journalist Jerry Mitchell, whose reporting helped reopen the cold case of Medgar's murder, proposed Myrlie speak at Pepperdine, Mitchell said.
Mitchell said his connection to the University stems from his long-time friend Senior Vice Chancellor Rick Gibson.
Myrlie and Mitchell spoke at the University in 2007 as part of the W. Baird Distinguished Lecture Series, according to Pepperdine's website.
Mitchell coordinated with Gibson and Myrlie's daughter, Reena Evers-Everette, to get Myrlie to Pepperdine. Mitchell said he didn't want credit for the event, and his purpose at the event was to honor Myrlie.
"I just see this event as a way to say thank you to her," Mitchell said.
To start the event, assistant professor of Religion Stanley Talbert introduced Myrlie, Mitchell and Jami Floyd, director of the Race and Justice Unit at New York Public Radio. Floyd interviewed Myrlie and Mitchell for the first hour of the event.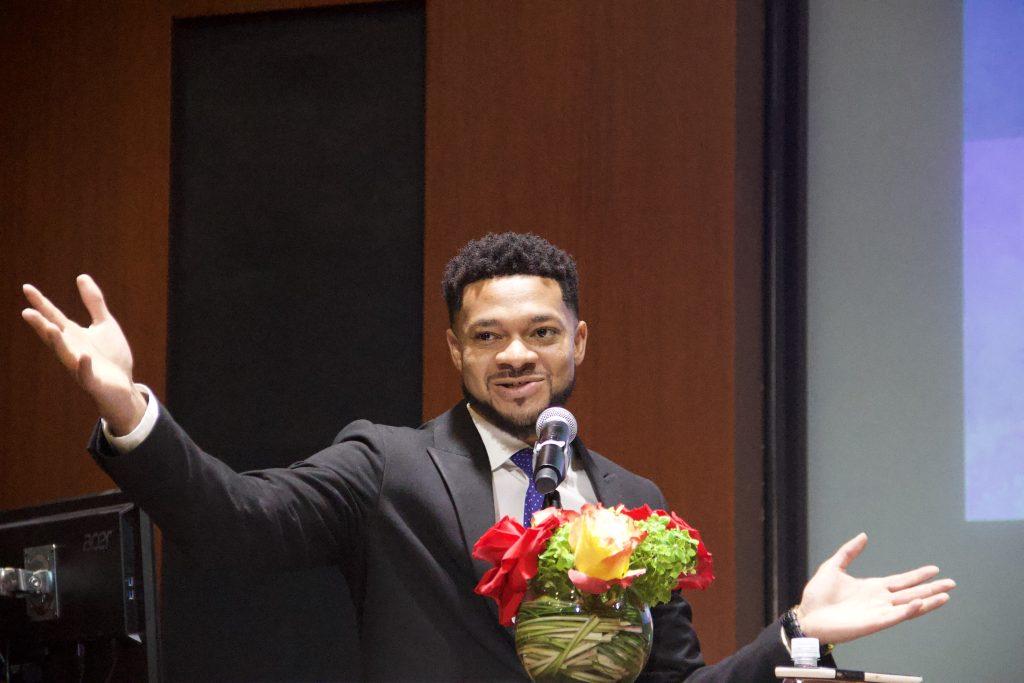 Terra Hall, associate dean of Student Affairs for Diversity and Belonging, took the podium after Talbert and introduced the VIP members at the event, including actor and filmmaker Rob Reiner.
Politicians and celebrities who couldn't be at the event wished Myrlie a happy birthday through videos projected on a screen in the auditorium. President Joe Biden and First Lady Jill Biden, Mississippi Congressman Bennie Thompson, Florida Congressman Maxwell Frost, filmmaker Malcolm Lee and actor Frankie Faison were among those who wished Myrlie a happy birthday virtually.
"Your grace and your courage and your abiding commitment to American possibilities has inspired the entire nation," President Biden said.
Reiner followed Hall's introduction with an anecdote about his relationship with Myrlie. In 1996, Reiner directed the film "Ghosts of Mississippi," a courtroom drama based on the trial of Byron de la Beckwith, Medgar's accused murderer.
Reiner said when he and Myrlie went on "The Oprah Winfrey Show" in 1996, Myrlie gave him the poll tax receipt that was in Medgar's wallet on the night of his murder. Reiner's voice wavered as he told the story.
"It still had blood stains on it, and she gave that to me," Reiner said. "I started to cry."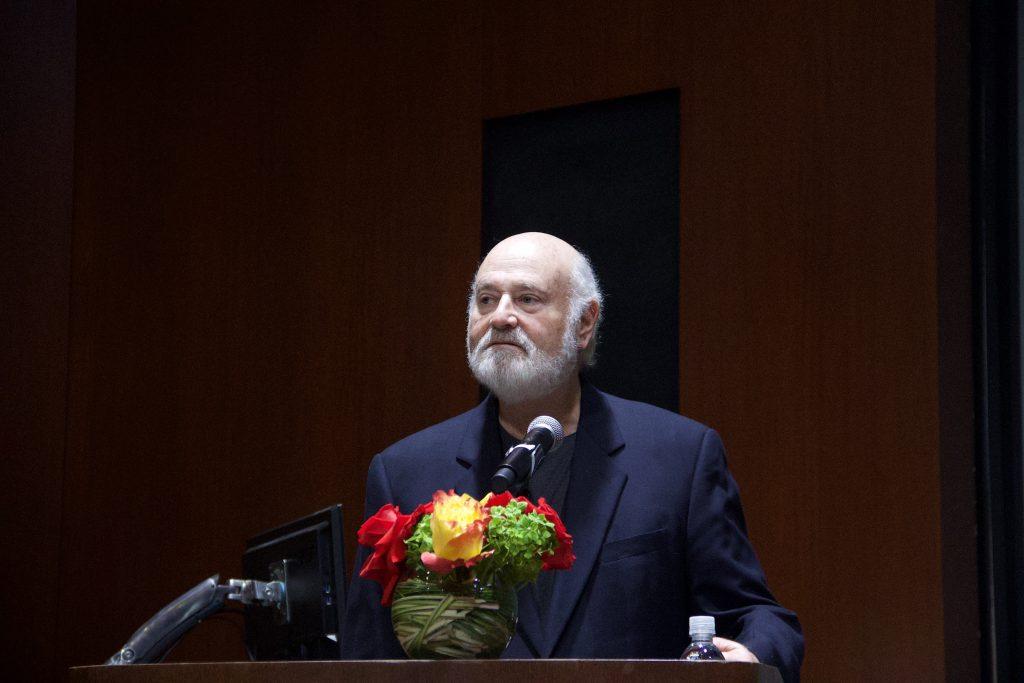 Reiner then passed the microphone to Floyd to interview Myrlie and Mitchell.
During Floyd's interview, Myrlie said young people in the U.S. give her hope.
"As I listen and work with those young people, there is hope that America will not have to deal with prejudice and racism as it has in the past," Myrlie said.
Medgar was a World War II veteran who loved his country, Myrlie said. She said Medgar fought for his country because he believed in it, and she believes the same.
"I refuse to believe that this nation of my birth cannot lift itself up out of the muck and the mire that it has had around its ankles for all of these years," Myrlie said.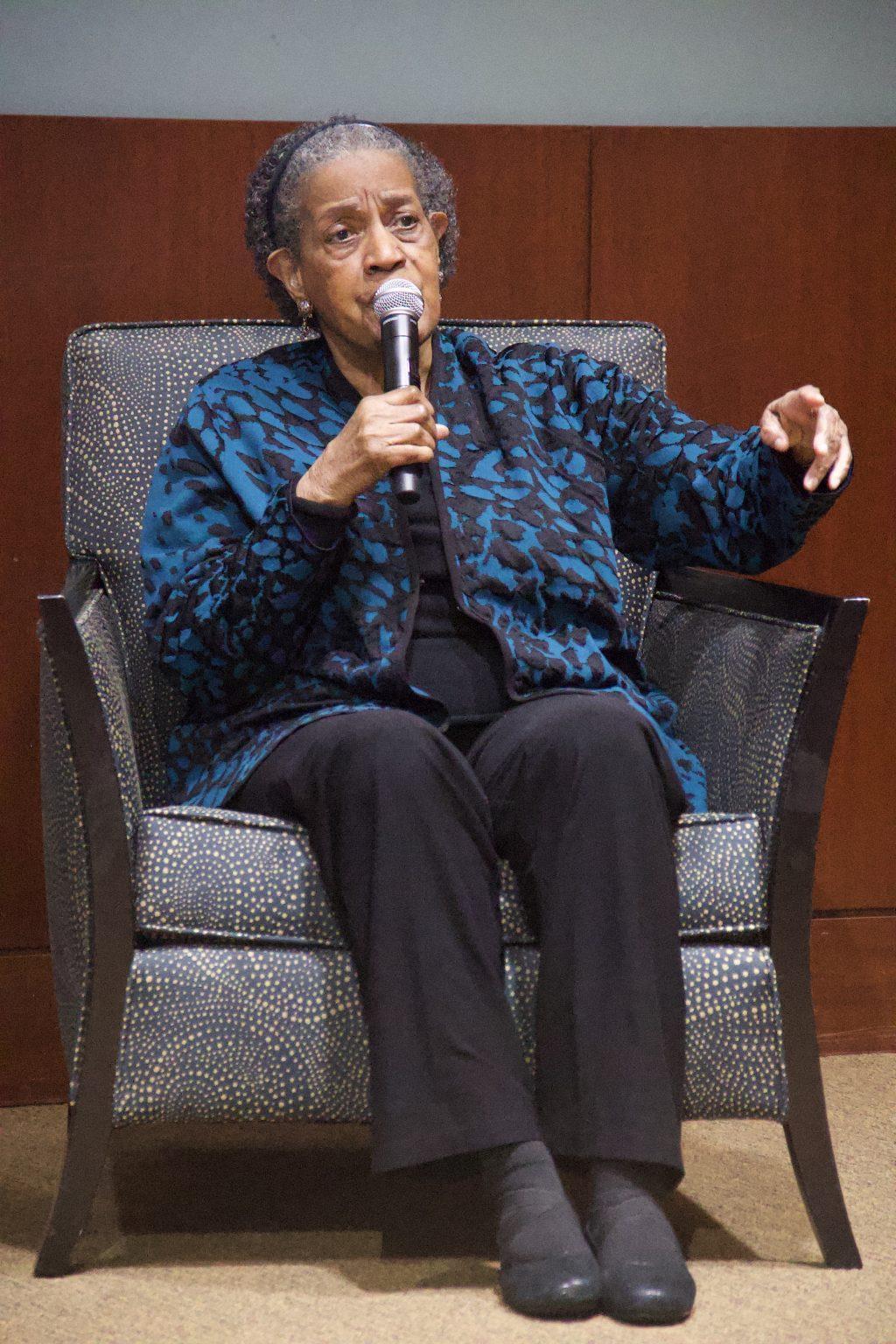 Senior John Samson said he came to the event because of the magnitude of the speakers. He said Myrlie's tone of voice moved him.
"A theme that kept coming up in the talk was the gentleness in how she spoke and the power behind it," Samson said. "That was really encouraging and inspiring."
Sophomore Myers Mentzer said the event was a rare opportunity she didn't want to miss.
"It was definitely a once-in-a-lifetime experience to just be inspired with grace and with truth," Mentzer said.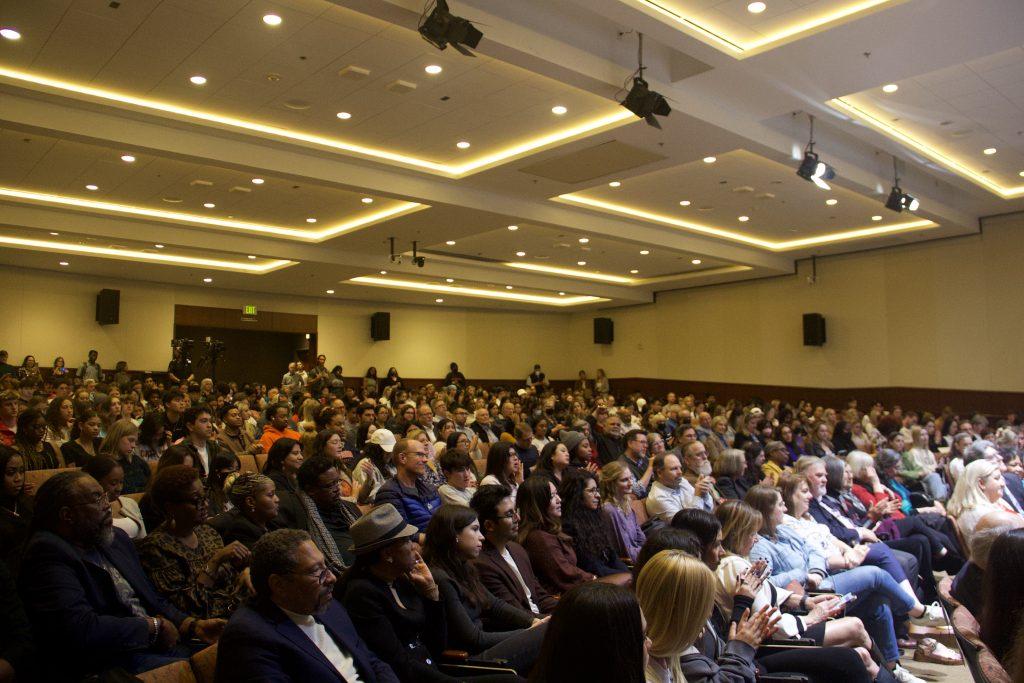 Community members asked their own questions to Myrlie after the interview with Floyd.
One audience member asked Myrlie how to push back against someone's racist remarks.
"I have found one of the best ways to tame a savage beast is to listen and then speak softly because at some point they don't know quite how to respond," Myrlie said.
Myrlie's advice on how to handle racist people will stick with Samson, he said.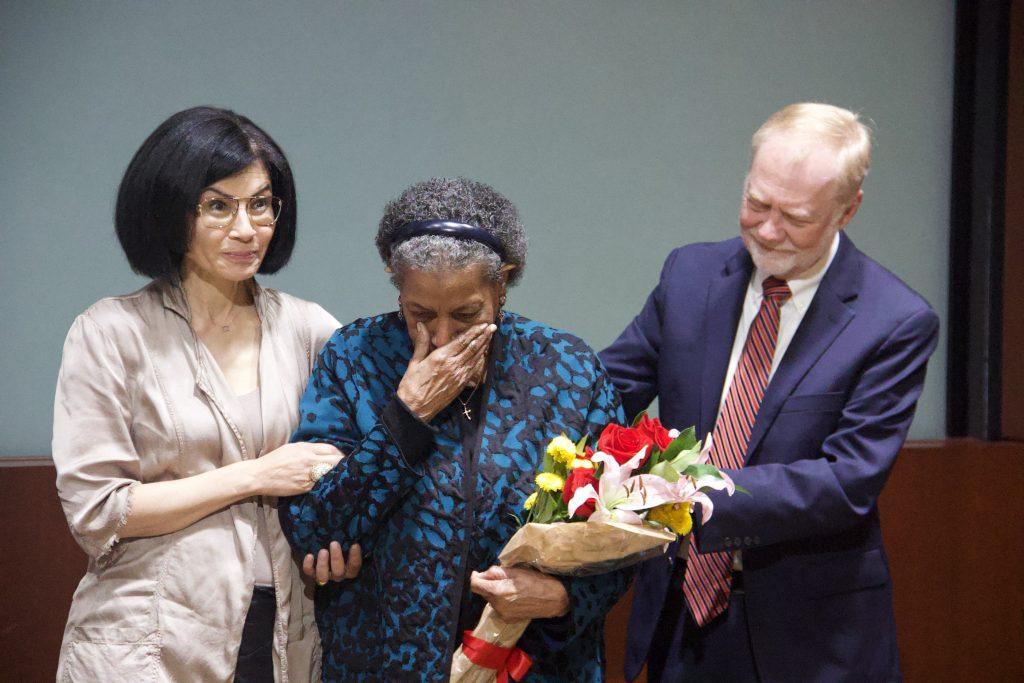 To conclude the event, the audience serenaded Myrlie with the birthday song, as well as the Stevie Wonder version, as they swayed and clapped. Myrlie held her face in her hands while the crowd sang.
Myrlie exited the auditorium with a standing ovation from the audience and a bouquet of flowers in her hands.
___________________
Follow the Graphic on Twitter: @PeppGraphic
Contact Millie Auchard via email: melissa.auchard@pepperdine.edu.
Contact Brooke Derrington via email: katherine.derrington@pepperdine.edu.