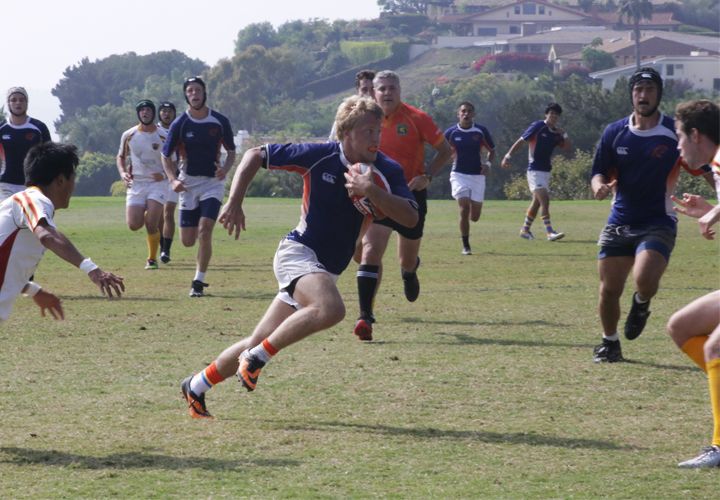 Photo by Alysha Tsuji
If you're suffering due to Pepperdine's lack of the bone-crunching excitement of college football, there's good news for you: the club rugby season has begun.
In its 25th year, Pepperdine rugby faced USC in a chippy second preseason game on Oct. 12 at 1:30 p.m. at Alumni Park.
The Trojans scored a try within the first five minutes of competition and jumped out to a 17-5 lead at the half. Senior Andrew Morris dove into the try zone to put the Waves' five points on the board.
In the second half, junior Matthew Vander Woude juked defenders and sprinted down-field to successfully convert a try, giving Pepperdine its first lead of the match, 19-17.
However, a combo of penalties and a pass interception allowed USC to pull away for a 40-19 victory.
Team captain senior Soobin Kang attributed the team's struggles to the large number of new players they recently added since they're all just learning the sport. But he emphasized they are still looking for fresh talent.
Kang said anyone is welcome to play, from graduate students to transfer students. He added that it's a good involvement opportunity for anyone who participated in high school sports yet didn't make the leap to college athletics; and that the team can provide a sense of brotherhood outside of fraternities.
There's no cap on the number of players to the A and B teams, according to Kang. Club rugby practices Wednesdays and Fridays at 3:30 p.m. at Alumni.
__________
Follow Alysha Tsuji on Twitter: @AlyshaTsuji