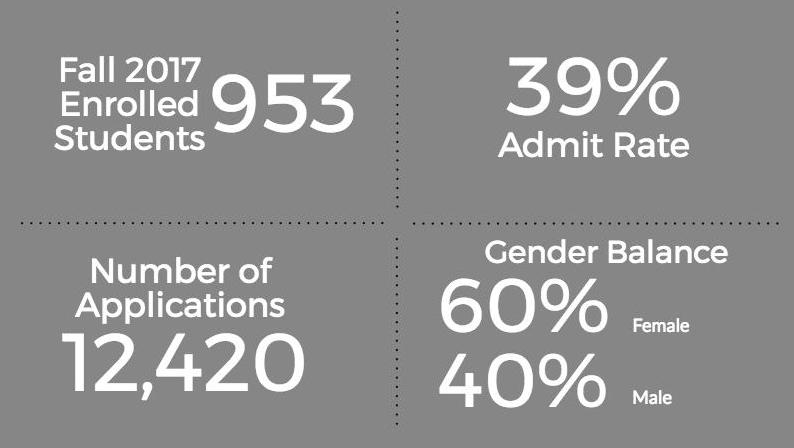 Graphic by Chad Jimenez
There are 953 incoming students at Seaver College this semester, as of Friday morning. Growing Seaver was a plan set in motion in 2014 to expand Seaver College and to have 916 students in each class with a total of 3,664 total undergraduate students.
Although Dean of Seaver College Michael Feltner said he expects the number to decline slightly between now and the start of classes, he said there was a higher yield rate than what they anticipated. The yield rate is the percentage of students that actually enrolls out of the students admitted, Feltner said.
Feltner said the Office of Admissions called every student and financial aid packets were sent out earlier than in past years, ultimately influencing the yield rate of students who enrolled.
The faculty expected "summer melt," when a fraction of the 1,022 students who committed to Pepperdine in May would change their minds before the school year started, Feltner said. In June, as the "melt" looked slower than expected, Feltner said they started looking for ways to meet the incoming class' needs in housing, academics and experiences.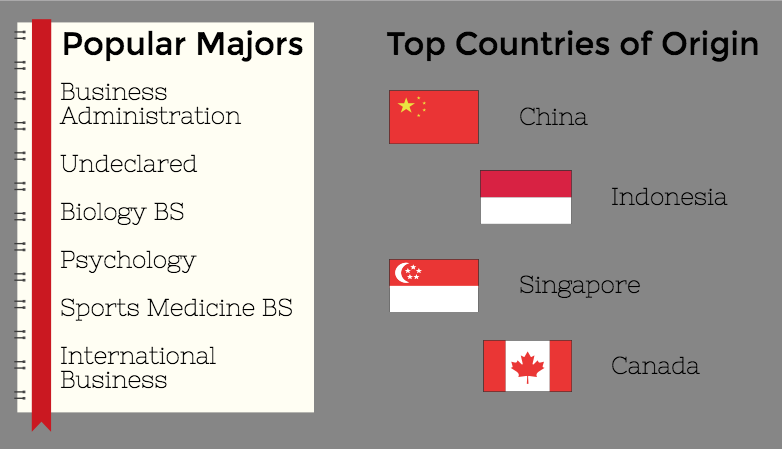 Dean of Student Affairs Connie Horton said they focused on expanding sections in New Student Orientation and housing for the incoming class before the school year began.
"As Student Affairs, we just need to be sure that we embrace it in a good way," Horton said. "Potentially there's more stressors, but there's that many more wonderful people to add to this community so how are we going to make it good for them and the collective whole."
Horton said she credits the new Director of Residence Life Maura Page and Director of Housing Operations Robin Gore for constantly keeping up with the numbers and reporting them to everyone. As far as she knows, Horton said no one who did not want to be in a triple was placed in a triple.
Horton said the University has been generous in hiring more counselors or part-time staff to prepare for the incoming class.
"We made sure we put the necessary resources in place so that the 953 students have the same experience as the 890 students," Feltner said. "The benefit is with those additional students, we get additional resources that we can enrich and make the experiences even better. It becomes this positive feedback loop."
Dean of Students Mark Davis said the community at Pepperdine joins together to welcome everyone so that the experience for new students doesn't change, despite how large the class is.
"The only problem [with the size of the incoming class] will be the line at Starbucks," Davis said.
Feltner said they have added faculty, staff, student success center, faculty student internship programs and financial aid dollars. In addition to hiring more professors and counselors, Feltner said they have added classes such as First Year Seminars, English 101, and Communication classes to accommodate the academic needs of the incoming class.
"In three years, 'Growing Seaver' added 2.05 million in financial aid and 2.7 million in programs and people," Felter said. "We're trying to make investments into 'Growing Seaver' that directly meet and target the needs of students."
_____
Follow the Pepperdine Graphic on Twitter: @PeppGraphic