Photos by chherry Yang
Housing registration for Seaver juniors and seniors begins March 21 and with it comes increased costs for living on campus.
For all Seaver students, a 3 percent annual increase is expected for housing, apartment rates and meal plans for the 2018-2019 school year. As reported previously by the Graphic, housing traditionally reserved for juniors and seniors is now housing more sophomore students, making it difficult for upperclassmen to find on-campus housing. With the construction of Seaside residence hall, expected to open fall 2018, 358 new beds will be added alleviating the on-campus housing issue for upperclassmen.
Due to the difficulty to find on-campus housing, and the increase of costs, upperclassmen are considering living off campus. But after factoring in prices for utilities, transportation and food, in addition to the high prices of rent for apartments in Malibu and surrounding areas, students are aware that living off campus is not always ideal.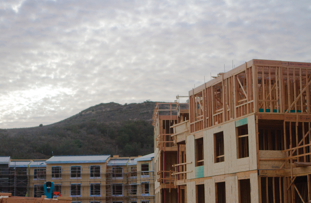 For undergraduate students, Seaver junior and seniors have the option to live on or off campus. Freshmen and sophomores are required to live on campus.
Junior Dominic Ferrari lives in Drescher and said the increase in rates has influenced his decision on where he will live next year. Although Ferrari said that living on campus is convenient for him to get to class on time, he and his apartment mates are planning to live off campus next year.
"[By living on campus] I don't have to worry about parking on campus and not have to worry about traffic on PCH, which I usually think is a big issue since I have a truck," Ferrari said.
Ferrari said that he did not know about the three percent increase in rates and said he thinks Pepperdine "charges us enough."
In regards to having meal points, Ferrari said he uses Waves Cash, which allows students to add money to their student cards to use on meals, printing and photocopying. In comparison, Pepperdine offers nine different meal plans ranging from $270 to $3,795. Some plans are available for certain residents of a specific year or place of residence.
According to Pepperdine's Community website, "Students living in suite-style residence halls must purchase a minimum meal plan of Waves 1,735."
With the three percent increase, the lowest meal plan for apartment residents and commuter students will go from $270 to $281. This meal plan provides students with occasional meals and snacks on campus.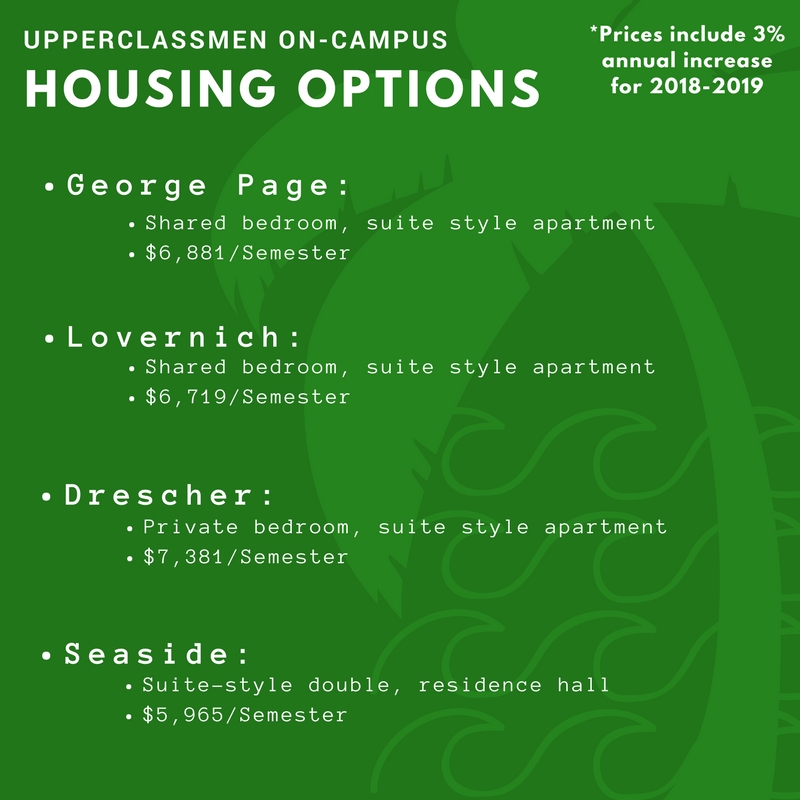 Graphic by Chad Jimenez
For an upperclassman living in George Page, the price per semester will increase from $6,400 to $6,600. For an upperclassman living in a Dresher private room, the price will go up from $6,900 to $7,100. For a Lovernich shared room, an upperclassman will pay $6,438 in comparison to this years rate, which is $6,250.
On average, a junior or senior that decides to live on campus and chooses the lowest meal plan will pay about $13,987 for a full school year. Prices for utilities such as electricity and internet are included in the housing fee.
Pepperdine Housing and Residence Life declined a request for an interview.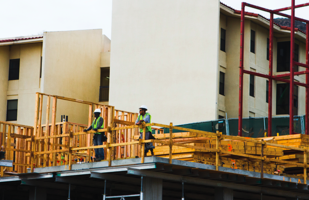 According to a poll available for students to vote on the Pepperdine University Class of 2018 Facebook page, 73 percent of 73 senior students said they lived off campus.
Junior Sebastian Tse lives off campus after living on campus for two school years. He said there is not a lot to do on and around the campus.
"Everyone is gone during the weekend, it's like a dead town," Tse said.
Tse said one of the disadvantages to living off campus is parking. Finding convenient parking on campus has been a problem students have voiced concerns about.
Tse pays a similar price to live off campus through Malibu Canyon, compared to the price of living on campus, he said.
"The place that I got is pretty similar to school housing," he said. "The reason why it's so expensive here is because Malibu is an expensive area and the price fluctuates."
The three percent increase was not a surprise to Tse, who mentioned the new residence hall, Seaside, being built and thinks the increase is due to help pay for construction. The four-story, three-building, suite-style hall is part of the Campus Life Project, which also includes the remodel to the School of Law auditorium and atrium, and the renovations made to Payson Library. It will provide housing for sophomores, juniors and seniors and will be $5,965 a semester, according to the Pepperdine Community website.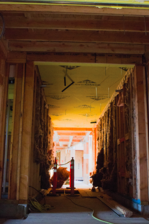 For juniors and seniors who decide to live off campus, there are housing options along PCH, and an apartment complex along Civic Center Way, nicknamed the "Stinkies" by Pepperdine students.
Through Malibu Canyon, there is Avalon and Malibu Canyon at Malibu Canyon Apartments (MCA). MCA offers one, two and three-bedroom apartments, starting at $1,906 per month for a single bedroom with a move-in date in August of 2018. This price does not include price for other living expenses like utilities and internet.
MCA does offer other amenities, such as four swimming pools, a fitness center, fireplace lounge, dog park and a 24-hour package pickup center.
A student living in a one-bedroom apartment at MCA that is priced at $1,906 a month with a one-year lease, will pay at least $22,872 for a one-year lease, in addition to payments for gas, electricity, internet, water and other utilities.
The 11.2 mile drive from MCA to Pepperdine takes about 20 minutes.
Junior Christian Sanchez, RA for Shafer, said he thinks a benefit to living on campus is not having to commute. For the first two years, students have to live on campus, which he said he thinks is very beneficial for students finding community on campus.
"I do not think there are any financial benefits [for living on campus] per say," Sanchez said. "But the whole area in of itself is expensive unless you want to move pretty far away."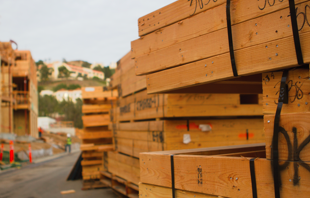 As an RA or SLA, Pepperdine compensates students by offering a housing scholarship, which is equivalent of a free room, according to the Community website.
Sanchez said there are some financial benefits to living off campus. One of which is not having to worry about a meal plan and spending all of the extra money at the end of the year.
Sanchez said he submitted an application to be a RA next year for the Seaside Residence Hall. With the new hall, he said he thinks it will help changed the idea of how students view housing on campus.
"It's really hard to find housing because there's so many people trying to live on campus, but there is only so much housing we have," he said. "But I think with the Seaside residence hall opening up, there will be more opportunities for housing, even if we get a little less parking."
_________
Follow Chad Jimenez on Twitter: @itschadjimenez