Photo courtesy of Sodexo
October brings with it many awaited events: the Santa Ana winds, football games and Halloween. However, one less frequently discussed event in October is World Vegetarian Month. This is an opportunity for Pepperdine students to look into the benefits of eating a plant-based diet.
Vegetarianism has many benefits, including health and sustainability according to Pepperdine's sustainability department and nutritionists. One benefit, Religion and Sustainability Professor Christopher Doran said, is how much a vegetarian diet can impact a student's diet.
"Maintaining a vegetarian diet is probably the most significant thing the average Seaver student can do to mitigate climate change and thus live a more sustainable lifestyle," Doran said. "Far too many climate change-causing gases are created by the typical American meat-heavy diet that emphasizes eating cattle, pigs and chicken daily."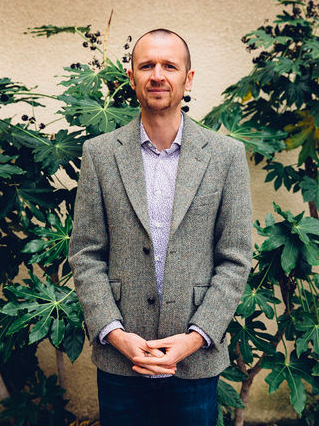 Photo courtesy of Terra Atwood
In fact, Doran said agriculture and meat production produces more climate-causing gases than all planes, trains and automobiles on the planet combined. If more people went vegetarian, the vast majority of plant agriculture that currently go to livestock could instead be fed to humans. Doran said this could be critical for relieving world hunger.
Plant-based diets have increasingly grown in popularity and show no sign of slowing down. This is true at Pepperdine as well, according to Elizabeth Nepute, director of operations at Sodexo.
"Vegetarianism has always been kind of an underdog," Nepute said. "But people are becoming more conscious of what they're eating. It has definitely raised in popularity."
As more students transition into meatless diets, the demand for vegetarian and vegan options in school cafeterias also grow,
"We're trying to get creative with our options, so that if [students] are getting the vegetarian option, it's balanced," Nepute said. "We have the fresh station, which is where you can primarily find vegetarian and vegan options. The salad bar is another great option, and people can get a vegetarian sandwich at the Deli."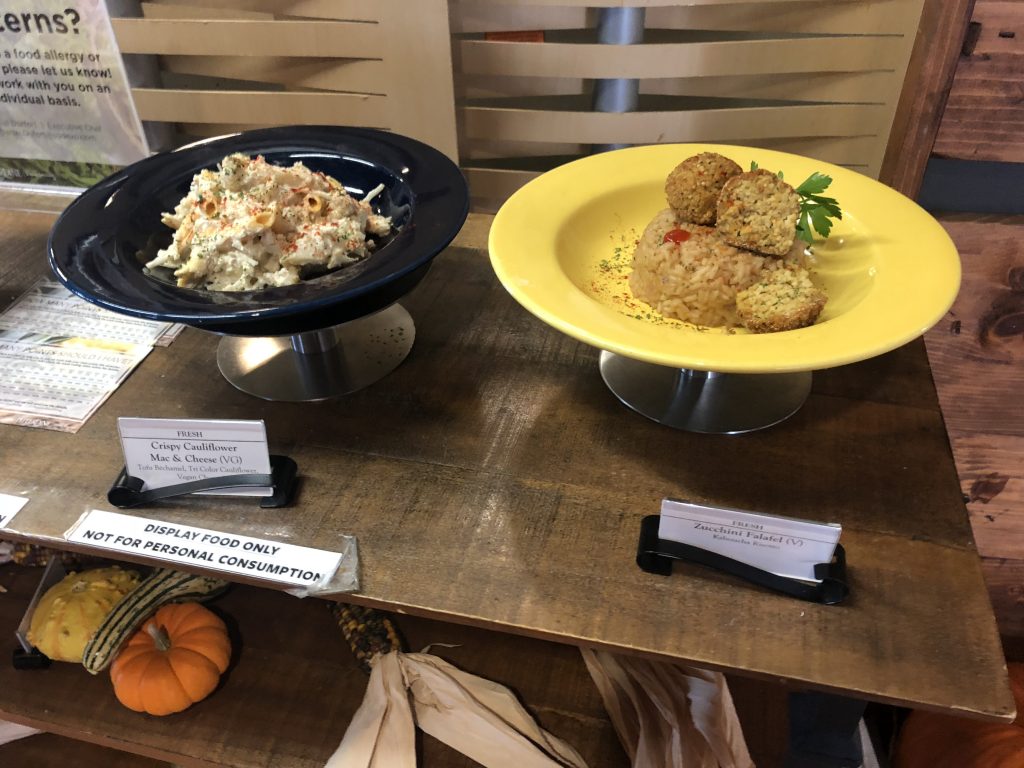 Photo by Maggie Davis
However, many people remain critical of Pepperdine's limited meatless options, including Doran.
"It certainly is very feasible to eat a vegetarian diet in the Waves Cafe at Pepperdine, but I'm not sure how varied the diet would be," Doran said. "The vegetarian fare tends to be rather repetitive and often lacks enough varied protein options. This is a sad state of affairs considering I was at a conference recently, and a global Sodexo representative from the corporate office said that it is one of Sodexo's goals to educate their clients about the health benefits of a vegetarian diet."
Another person critical of Pepperdine's meatless options is junior Bethany Adamski.
"The workers don't really understand the difference between vegetarian and vegan, and the labels are often wrong," Adamski said. "I emailed the managers of Waves Café to urge them to be more strict with their vegetarian and vegan options since there's not much else we can eat. I didn't get a response."
Despite the difficulties of eating a plant-based diet at Pepperdine, Adamski said she still recommends this diet.
"I think that everyone should be vegetarian, and veganism is a bigger commitment," Adamski said. "But it is much more rewarding. I feel healthier than I've ever been because I eat so many fruits and vegetables."
Many others also experience health benefits from switching to a vegetarian diet, including junior Summer Spath.
"The benefits that I've seen from eating a plant-based diet have been that my skin has cleared up, and my digestion is better," Spath said. "I don't get big breakouts, I don't need to spend big money on skin care. I don't get the headaches I used to get and I feel energized after I eat."
For those who wish to eat a plant-based diet but don't know the best approach, The Pepperdine Student Health Center provides students with the option to meet with dietitian-nutritionist Katherine McCune to discuss a healthy transition.
"During the initial interview with a student I ask a series of questions regarding their health, nutritional history, goals for nutritional counseling and eating behaviors," McCune said. "At the conclusion of the initial session, I can then prescribe a personalized nutrition plan that will include health concerns and goals."
Although plant-based diets were once considered a fad, its benefits and popularity prove it is here to stay. There are many opportunities for a Pepperdine student to explore a meat-free diet, particularly during World Vegetarian Month. To explore the options available, visit Pepperdine's Sustainability page or contact the Student Health Center for more resources.
______________
Follow the Pepperdine Graphic on Twitter: @PeppGraphic