Students gather in Elkins Auditorium on April 1 for Songfest. While Songfest used to be a live, in person show, it was pre-recorded this year. Photos by Abby Wilt
Singing, dancing and karaoke filled Elkins Auditorium on April 1 as students performed at and attended Songfest Community Event. Songfest is a yearly event and is Pepperdine's longest standing tradition, according to Songfest's website.
Songfest began in 1973 and has been a tradition within the Pepperdine community ever since. While it started as a live event, Songfest organizers conducted the show through pre-recorded videos this year.
"When the opportunity to have a live show didn't look like it was going to happen we said, 'Hey, we filmed that before, why not do it again,'" senior Songfest Co-writer Emily Mazo said. "It was fun and it's cool to see all the different mediums that Songfest has taken over my time at Pepperdine."
Songfest originated at the LA campus with an event called Spring Sing. Then, the tradition resumed at the Malibu campus and was a live, in-person event until 2020. The future of the event has been uncertain since the pandemic, due to COVID-19 restrictions and the layoff of the previous Songfest director.
While planning for this year's Songfest, junior Production Assistant Katie Price said the team attempted to "salvage" Songfest and make it the best it could be with the challenges of the past three years. Because the team conducted an all virtual show in 2021, Price said they knew they were capable of filming the show and wanted to do it again.
'It's just the easiest way in order to make sure Songfest didn't die," Price said. "I do think in the future we are hoping to have it back in person, but we don't really know exactly how that's gonna work."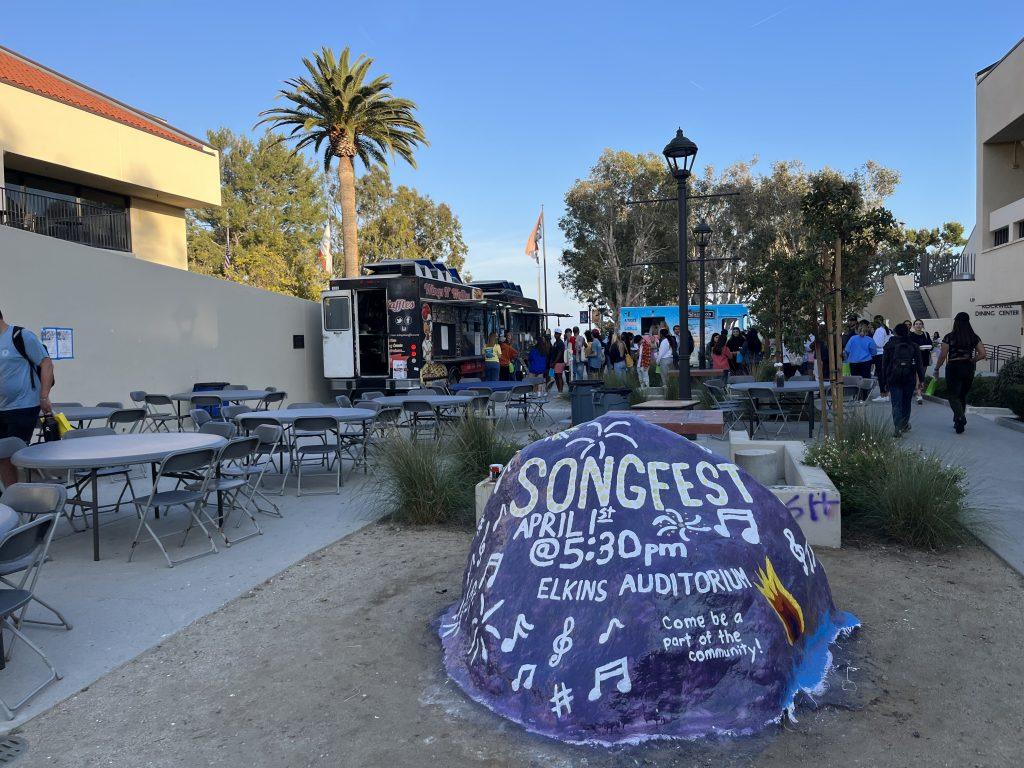 Pepperdine's Step Team, Pepperdine Pickups and Eta Theta Tau — also known as HOT — submitted videos for this year's show. Attendees ate from food trucks and participated in karaoke after the show.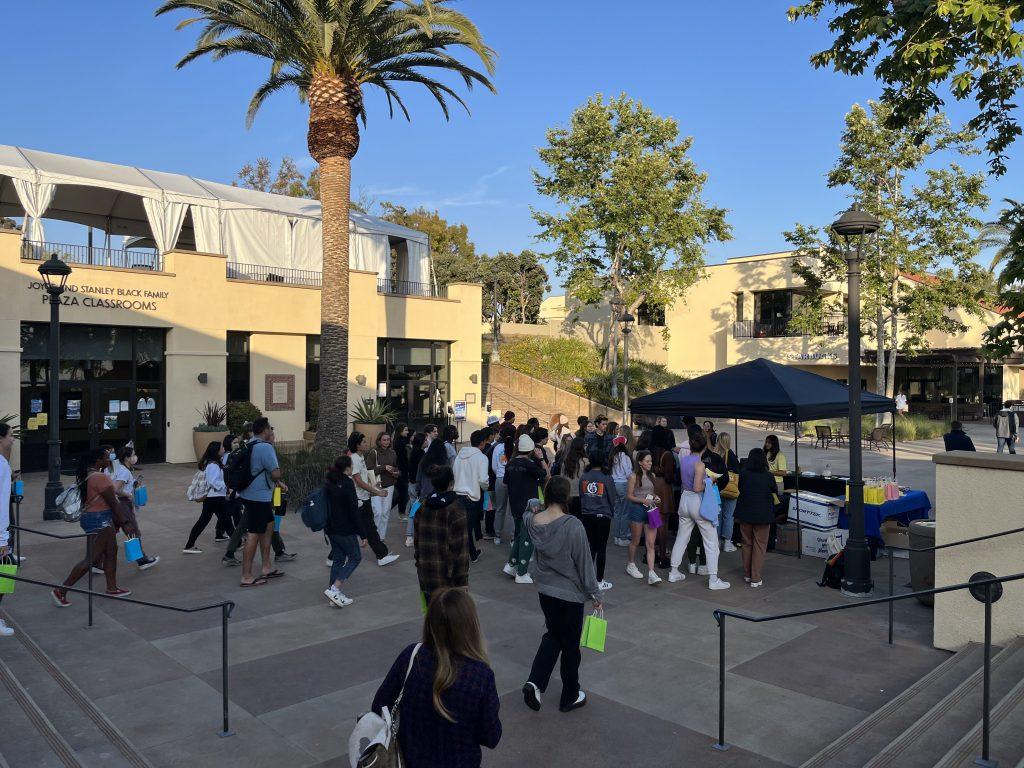 HOT filmed their video in several different locations on main campus, showcasing students singing, dancing and acting as a part of a skit. Students acted as if they were in a portal showcasing a different universe of Pepperdine — where students were too stressed to participate in Songfest.
The video was meant to highlight the importance of Songfest and what it means to the Pepperdine community, Mazo said.
Songfest alumni produced a short video as well, showcasing the traditional Songfest finale, "Let There be Peace on Earth."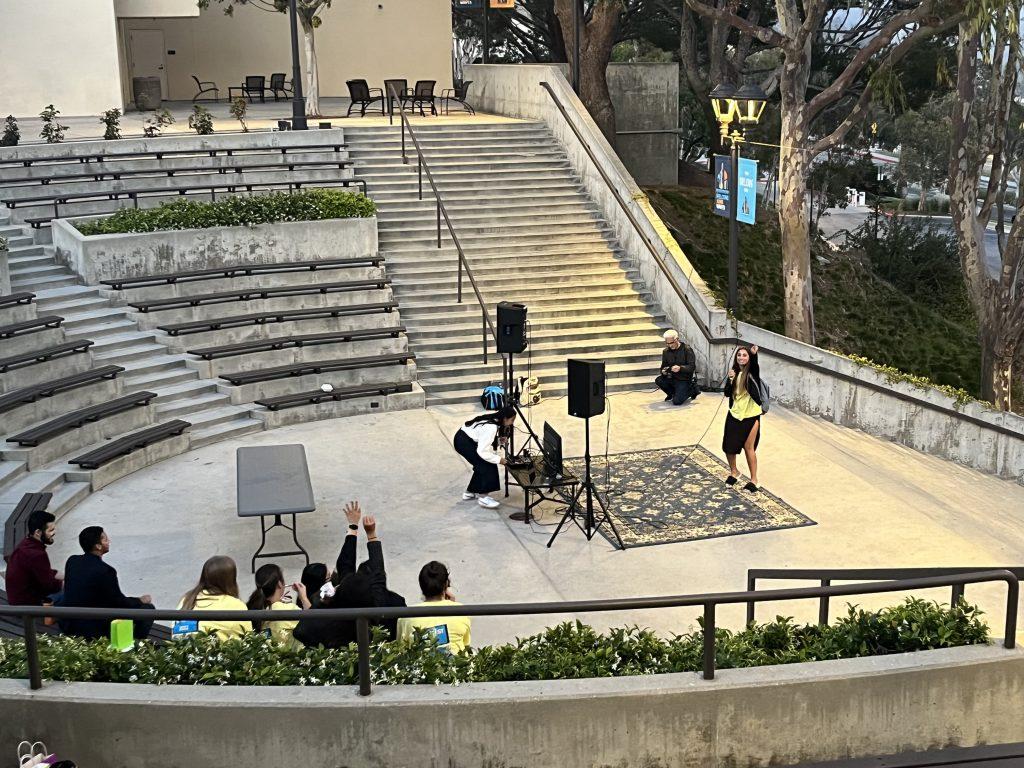 Price said participating in the show has brought her lifelong memories and friends — and been a great way for her to get involved at Pepperdine.
"I said it at the end of the show, but, I really can't mean it more, like we have the best team in the whole world," Price said.
While Songfest has adapted to changes throughout the past three years, Price said they are hoping to continue the tradition — even if it looks a little different.
"I'm just very curious to see what Songfest looks like [in person] if we do that and if not, how it's going to continue adapt and grow throughout the years," Price said.
_________________________________
Follow the Graphic on Twitter: @PeppGraphic
Contact Abby Wilt via Twitter (@abby_wilt) or by email: abby.wilt@pepperdine.edu