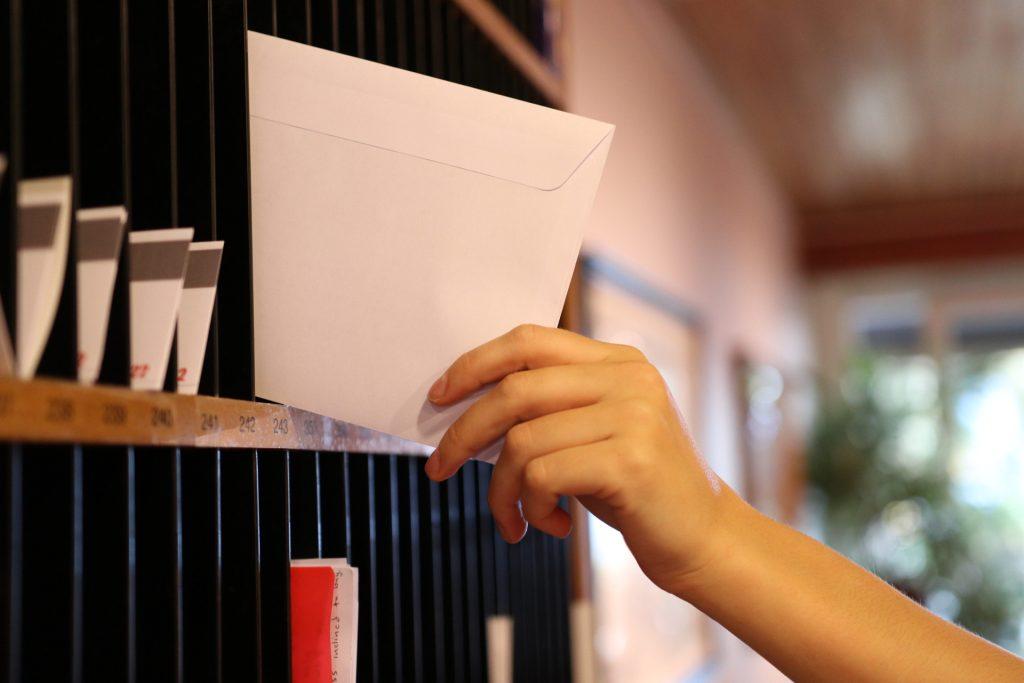 A Lausanne student mails their ballot back to the United States for the midterm elections in early November. Eighty-seven point five percent of eligible students in Pepperdine's Lausanne program did not vote in the midterms according to a poll of 67 Pepperdine students who studied in Lausanne in the fall semester. Photos courtesy of Logan Pluckhan
While Pepperdine students in Malibu dropped their ballots at the Malibu Library or Malibu City Hall, Lausanne students decided whether or not to vote while abroad. Some students cast their mail-in ballots on Lake Geneva and others let the election slip by without voting.
Sophomore and Pennsylvania resident Micaela Shackleford is among the minority of Lausanne students who voted this fall. Eighty-seven point five percent, or 56 out of 64 eligible students, did not vote in the midterms, according to a Graphic poll of 67 current Lausanne students.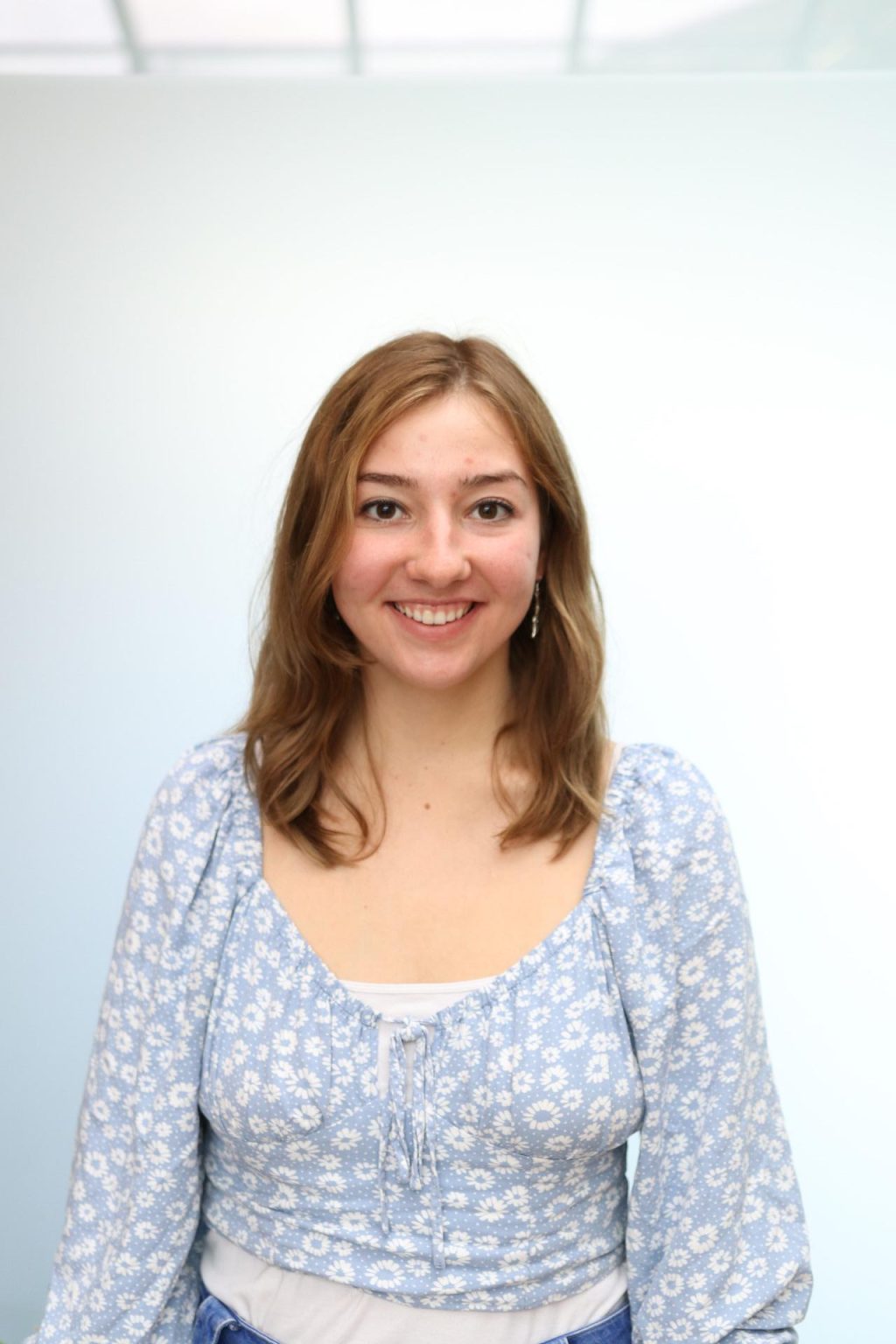 "It felt very empowering that I was able to play a role in my community even from far away," Shackleford said.
Shackleford said she received her ballot in the mail two weeks prior to the election and mailed it back to the U.S. shortly after. Shackleford's ballot made it to Pennsylvania on time, according to an email she received from the state voting department.
California resident and sophomore Christofer Dueñas said he did not vote in this midterm election. With nearly 6,000 miles between Dueñas and his hometown of Pasadena, Calif., he said the distance made him feel uninvolved in U.S. politics.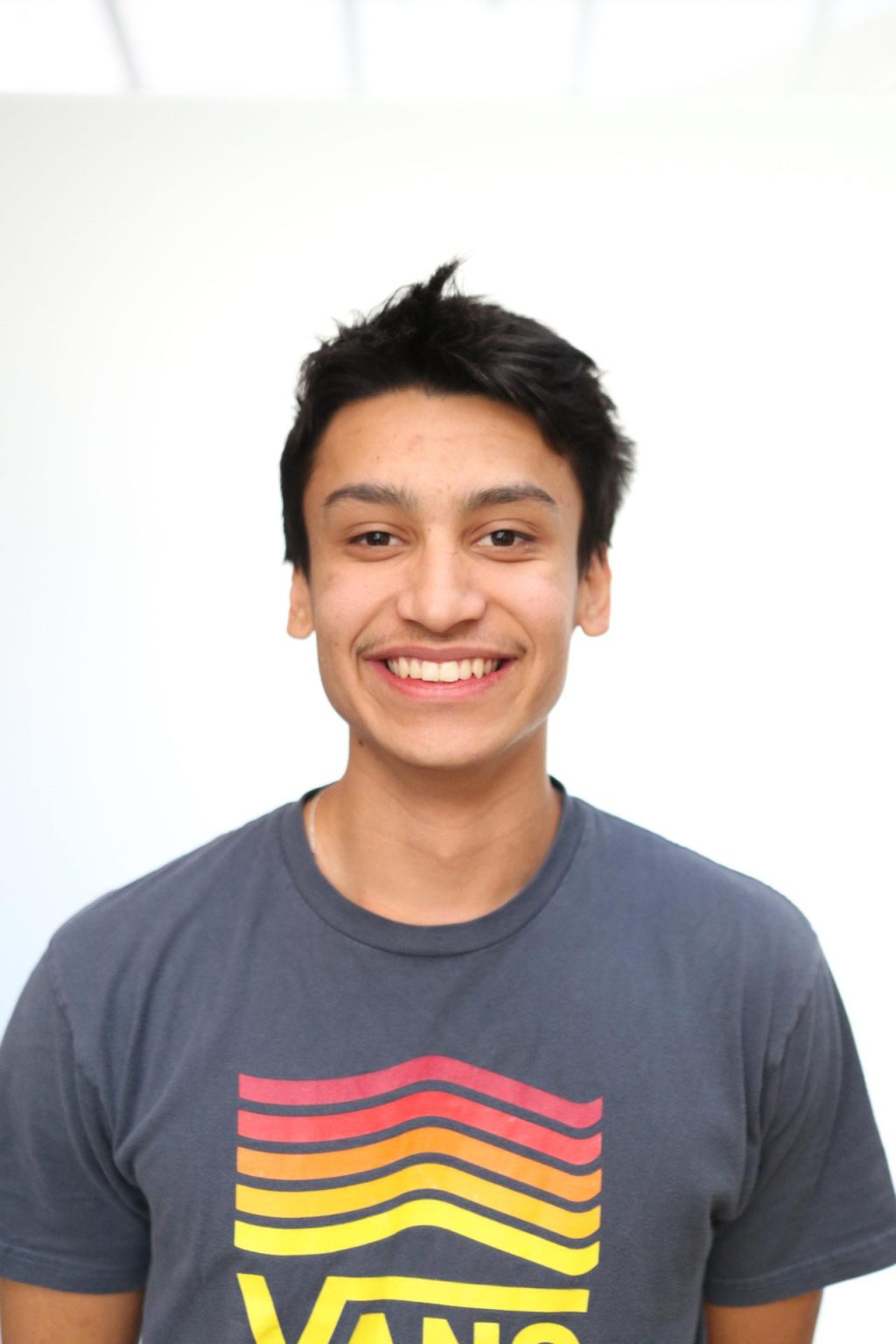 "I think being in a different country also adds to the aspect of being distant, like you haven't really been in the environment," Dueñas said. "I think I would have had more of an incentive to vote if I was home."
Mireya Galacgac, sophomore and Virginia resident, felt so distant from U.S. politics she said she was unaware the midterm elections were happening.
"It was just we have so much going on here too," Galacgac said. "It was just pushed down the priority list."
Dueñas said if the Lausanne program had made students more aware of the election taking place he would have voted.
"I've never voted, period," Dueñas said. "I don't know much, less how to do it abroad. So I think if they provided the resources, I think I would definitely take advantage of that opportunity."
Shackleford expressed the same sentiment about the program's lack of effort in getting students to vote this fall. The process of getting her ballot from Pennsylvania to Lausanne was a complicated one, she said.
Shackleford said she believes International Programs should guide students through how to vote abroad.
"It would be great if the International Programs could actually help students with that beforehand," Shackleford said. "Because once you are abroad you get super busy with traveling and schoolwork and all your other plans."
Galacgac said she believes a reminder about voting from the administration would have been helpful, but said she recognizes students have an individual responsibility to be involved in U.S. politics.
"I think on an individual sense, I wish I had taken more initiative myself," Galacgac said.
Lausanne Program Director Ezra Plank said the Pepperdine Lausanne program has not historically helped students in the voting process while abroad. Plank said most students set themselves up to vote before coming abroad.
"I think students that have come in the past have tended to vote absentee in advance before coming," Plank said.
Plank said he believes if Pepperdine wants to encourage students to vote, International Programs could help students participate in elections while abroad.
"I think International Programs would do well to remind students," Plank said.
Galacgac and Shackleford thought about how IP could ensure eligible students vote in U.S. elections while abroad. Galacgac suggested the program have a student step up into a leadership position to keep students involved in politics back in the U.S.
Shackleford said she thought the program could remind students about voting abroad during their program orientation or in a program-wide email.
For students studying abroad next year, Galacgac said she wants to remind them to stay involved in U.S. politics when they are thousands of miles from home.
"You can still make a difference even though you're living in Europe," Galacgac said.
___________________
Follow the Graphic on Twitter: @PeppGraphic
Contact Melissa Auchard via email: melissa.auchard@pepperdine.edu