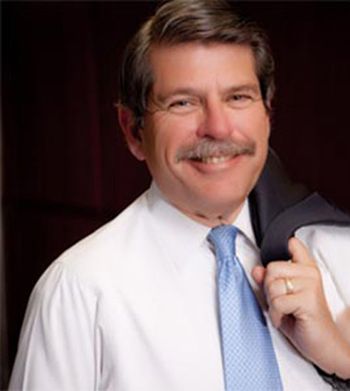 Photo Courtesy of zev.lacounty.gov
As graduation draws near, many college seniors have begun dealing with the reality of entering the working world. But first, there's commencement — the opportunity to celebrate success and receive some last-minute advice from a graduation speaker. Zev Yaroslavsky, who is the Los Angeles County Supervisor and a longtime supporter of Pepperdine, will give the Seaver College commencement address on April 26, according to Public Relations Associate Tiffany Wright.
"College is kind of a protective environment and more or less structured," Yaroslavsky said. "Life is not as structured as college is. There are a few philosophies that I have developed over the years that have helped me a lot that I would like to impart to the students."
Yaroslavsky was elected to the LA County Board of Supervisors in 1994 and has made it through four re-elections. He represents the western section of LA, and he will conclude his fourth term in 2014. As a member of the board, Yaroslavsky has authored several propositions and helped with the effort to rebuild the Hollywood Bowl and finance the LA County Museum of Art and the Museum of Natural History, Wright wrote in an email.
Senior Megan Lavaal said she was impressed with Yaroslavsky's work. "It sounds like he's done a lot for our community, and I'm excited to hear him speak," she said.
Yaroslavsksy said the Board of Supervisors is the governing body of LA County and employs more than 100,000 people in LA.
"Virtually any issue that affects our society comes across our desk," Yaroslavasky said.
According to Yaroslavksy, he has represented the Malibu municipality for the past 20 years, which oversees Pepperdine's property and land-use opportunities.
He said he has spoken to both political science and government classes at Pepperdine and attests to his close working relationship with the administration and the family of President Andrew K. Benton.
"I have a very close relationship with President Benton, and he and his wife have become good friends of me and my wife," Yaroslavsky said.
Benton said he knows Yaroslavsky well, and honored his accomplishments.
"I am not sure I know of a more accomplished, yet humble servant leader," Benton said. "Over the years I have seen my friend Zev in many situations. He is principled, balanced, willing to listen to those with whom he might strongly disagree, but I have always found him to be fair. Also important to me is the fact that he has adopted Pepperdine as his university (second only to his beloved UCLA) in so many ways. We are better for his leadership, just as I am better for his friendship."
Senior Courtney Stabingas looks forward to Yaroslavsky's commencement speech.
"Yaroslavsky looks like he's done some interesting things and been a mover and a shaker, so I'll be interested to see what advice he has for us," she said.
Yaroslavsky said he was involved in politics during his college years and helped in a freedom of immigration movement involving the USSR. He traveled there a number of times, and always knew he wanted to be a part of change.
"Politics and government are a vehicle to advance change," Yaroslavsky said. "They involve quality of life and help people change."
Being a politician is a "great job because you can really influence so many things. You have a considerable influence and power to make things happen," he said.
Before his position on the Board of Supervisors, he served on the LA City Council and was the Chair of the Council's Finance Committee. He is also associated with the National Democratic Institute for International Affairs (NDI), which supports cultivating democratic institutions in growing democracies. Some of the seminars he has conducted have taken place in Russia, Ukraine, Turkey and Bosnia/Herzegovina, according to Wright.
Growing up in a Jewish household with his father as the founder of the Hebrew Teachers Union in LA, Yaroslavsky is supportive of Pepperdine's faith commitment, Wright wrote.
In addition, the overall mission of Pepperdine University is incredibly beneficial to its students, Yaroslavsky said.
"The thing of Pepperdine that is so great is that they give the students the responsibility to give back," he said. "Lots of students find their way into government organizations or NGOs that seek to advance the human condition, and that starts from the philosophy of the school."
Of his college experience at UCLA, Yaroslavsky highlighted the difference between his schooling and his education by referencing the famous Mark Twain: "Don't let schooling interfere with your education."
"My education, which was well beyond my schooling took place in the things I did the mistakes I made and the good things I did," he said. "And the fact that the university gave me the foundation from which to test myself in the real world resulted in me going into political career instead of an academic career."
Yaroslavsky said UCLA had a profound influence on him as an academic institution and because of the relationships formed there that have lasted a lifetime.
"My education took place outside of the classroom, on the campus, on the streets of LA and in the real world of trying to make things happen," he said.
Yaroslavsky said he is looking forward to coming to speak at Pepperdine.
"I'm very honored that Pepperdine has asked me to give the address and also confer upon me an honorary doctorate," he said. "I love the university, its beautiful campus and its great members of the Malibu community … Pepperdine is a place where schooling and education come together in the classroom. Its all-encompassing. Pepperdine's fingerprints are all over the world."
_____________________________________________________________________________
Follow Rachel Littauer on Twitter: @rachelitt23