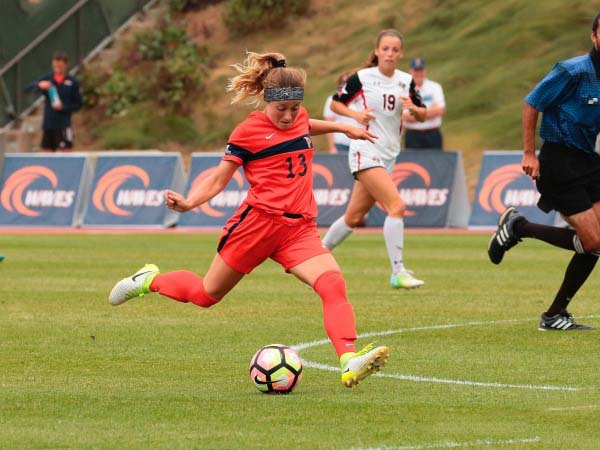 Photos by Arthur Puu
Pepperdine Women's Soccer is back.
Coming off its third West Coast Conference title last season, the Waves look to make some more noise this season, with a roster that features 18 returning players and an 11-player freshman class.
Head Coach Tim Ward addressed the roster changes in an interview with Pepperdine Athletics:
"We return our whole starting midfield this season with Meagan Harbison, Bri Visalli and Christina Settles all coming back, and they were great for us last year," Head Coach Tim Ward said. "In addition, we feel we have several other people who are competing for minutes there. Courtney Merrill and Ashley Buck, much like Brooke Zenner and Tara Morris, were awesome in the spring and they are both playing at the next level and could easily start for us. Add to that Katy Byrne, who played a little bit up front for us last year, but we think she's going to be transitioning into more of a midfield role as a junior. She comes in with great experience and is a good ball-winner. Then, as a freshman coming in, Joelle Anderson is the real deal and she's going to see a lot of time. We also add Maddie Cook as a newcomer to the group. Like the back line, we're running at least two-deep at each position, which is excellent.
In the opening week, the Waves traveled to San Diego to open the 2017 season against Texas A&M and Virginia Tech before returning home to take on Texas Tech.
Despite holding Texas A&M scoreless for more than 90 minutes, the Aggies' Jimena Lopez scored the winning goal to sink the Waves, 1-0 on August 18. Texas A&M outshot Pepperdine 18-10, with a 7-4 advantage on shots on goal. Senior Bri Visalli and sophomore Hailey Stenberg both led the Waves with two shots in the game, with each getting a shot on goal.
Stenberg got the first shot of the game off for Pepperdine in the 10th minute, but couldn't convert. Both teams would trade shots for the entirety of regulation, and entered overtime scoreless, where Lopez's goal would be the difference.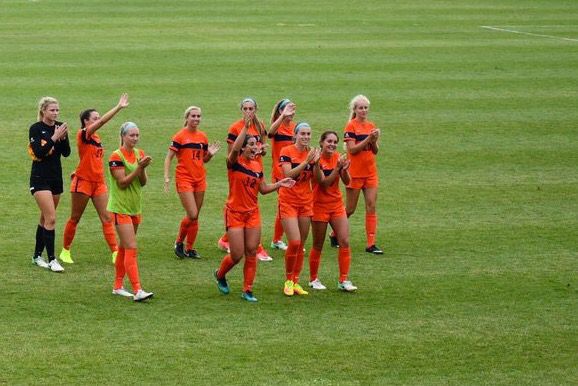 Goals (vs. Texas A&M)
94′ – TAMU – Jimena Lopez
Following the loss against Texas A&M, Pepperdine played to a 1-1 draw with Virginia Tech on August 20. The Hokiebirds outshot the Waves 15-14, but the Waves outshot Virginia Tech 7-2 in overtime. Junior Brielle Preece came up big with three saves, including a penalty shot in the 17th minute.
Freshman Devyn Gilfoy scored her first career goal off an assist from fellow freshman Brie Welch to put the Waves up 1-0 in the first half, but Virginia Tech responded with a goal of their own to even the score at 1-1 in the second half. Neither team was able to find the back of the goal for the remainder of the game.
Goals (vs. Virginia Tech)
24' – PEPP – Devyn Gilfoy (assist by Brie Welch)
64' – VT – Heather Timothy
Returning to Malibu for the home opener, the Waves did not disappoint the home crowd, shutting out Texas Tech, 3-0 on August 25. Behind strong team defense, Preece got her first career shutout.
The Waves got on board early with two goals, with Gilfoy giving the Waves the first goal of the game off an interception in the 11th minute. At the 24 minute mark, Bri Visalli found Danielle Thomas off the assist to put the Waves up 2-0 entering halftime. Visalli added another goal in the 49th minute to extend the lead to 3-0.
Goals (vs. Texas Tech)
11' – PEPP – Devyn Gilfoy
24′ – PEPP – Danielle Thomas (assist by Bri Visalli)
49′ – PEPP – Bri Visalli (assist by Brie Welch)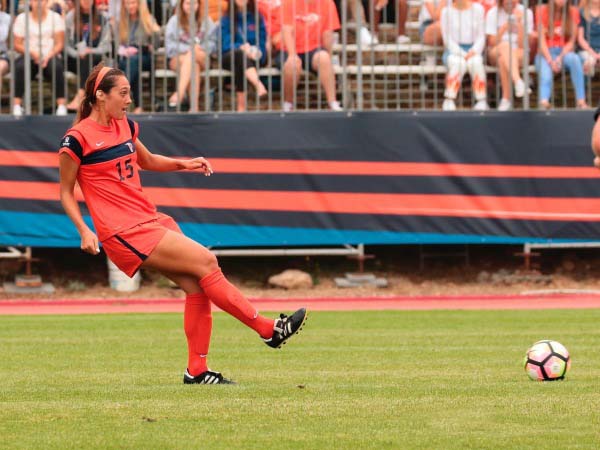 Quotables:
On Friday's performance: "We played really well today against a really good team," Ward said. "It really comes down to the first goal. When you get the first goal early it changes the game and forces teams to change their shape."
On the first win of the season: "We had two rough losses, but we were able to respond to it and come back with a huge win," Danielle Thomas said. "I'm happy that we got to dominate on offense and defense and I'm looking forward to what's in store for the season.
On the offense: "It's back to the team basis," Gilfoy said. "We spent a lot of practice time working on penetrating and getting the ball into the net and it worked for us today."
Up Next
Pepperdine will play the next two games at home: Columbia on Friday, September 1 at 3 p.m. and Dartmouth on Sunday, September 3 at 1 p.m.
___________________________________
Follow Arthur Puu on Twitter: @arthurpuu