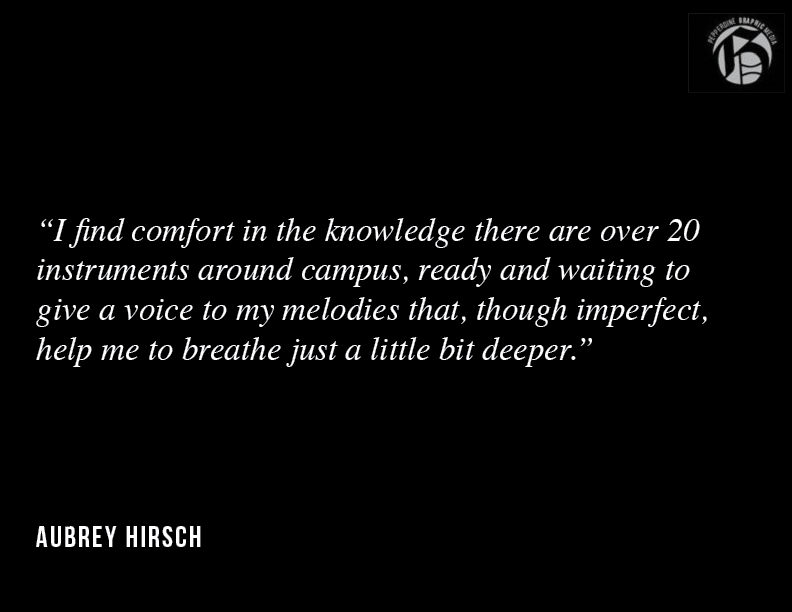 I didn't understand how much I relied on music until I moved away from home and couldn't play my parents' keyboard anymore.
When I arrived in Malibu for the first time in August 2021, I realized I cope with stress by making music. I made it maybe two weeks without playing any instruments before I noticed an unfamiliar, restricting anxiety in my chest and pent-up energy in my fingers. It felt like years since I had touched a piano, and I wasn't sure how much longer I could handle the deprivation.
Sure, there is a decent piano in the Caf and an even nicer one in the Light House, but playing in public requires some level of a performance mindset. All I wanted was to play freely and mindlessly with no concern for what people would think of me.
After passing several weeks without plucking out a single melody, I was beginning to despair. Then, one day, I stumbled into the Lovernich common room, which I had never been in before. The room stood in its own building less than 50 steps away from my C-block Lovernich apartment, and inside of it, sitting comfortably against the wall, was an old, somewhat neglected piano.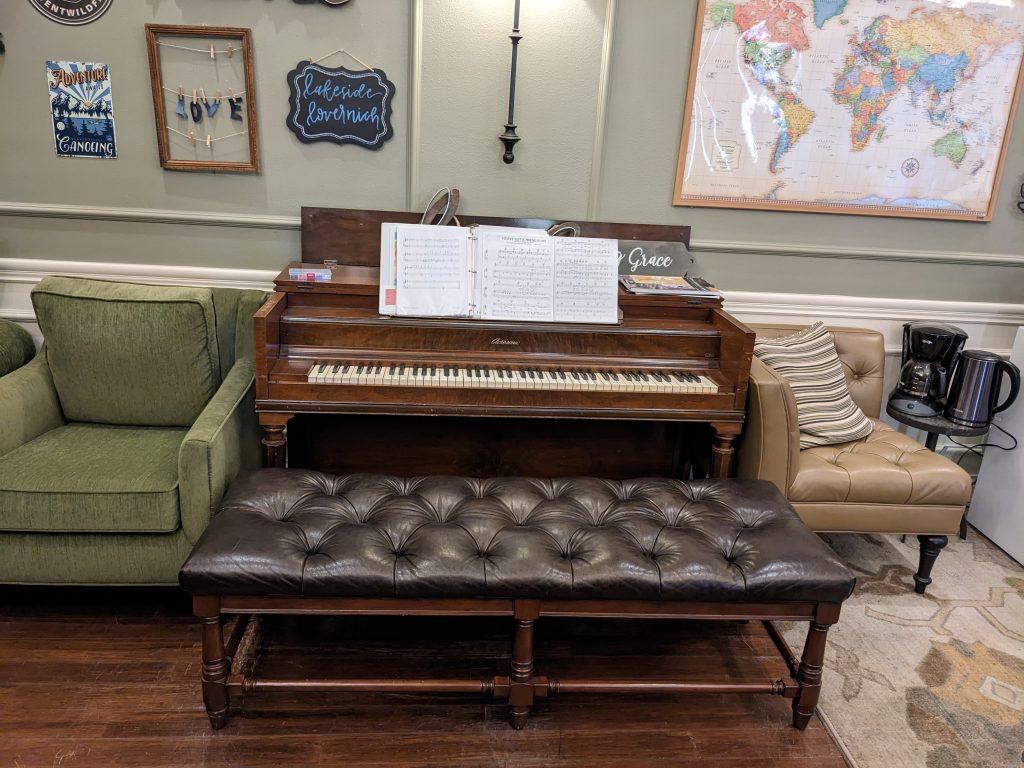 The piano was out of tune — and I'm no Beethoven to begin with, so the sound was shaky at best — but as I played, I felt the tension in my chest begin to melt in the presence of the music.
I return whenever I can now.
Sometimes I play pieces I learned in high school. Sometimes I let my fingers play whatever they want. My hands gravitate towards the key of A minor when I'm sad, B major when I'm happy and D when I'm anxious. Whatever I am feeling, my fingers know, and they share it with the 88 keys that have become very familiar to me.
Every semester, I think I won't have time to spare for my off-key, mahogany friend in the common room. But every semester, I remember I just can't live without it. Music feeds the soul, after all.
This spring, I'm taking an introductory guitar class. Not only does that mean I get to study one of my other favorite instruments, but it also means I have 24/7 access to all 12 of Pepperdine's music practice rooms, each one equipped with its very own piano.
Everyone needs something that forces them to slow down and reminds them of the beautiful things in life. For me, that thing is music. I find comfort in the knowledge there are over 20 instruments around campus, ready and waiting to give a voice to my melodies that, though imperfect, help me to breathe just a little bit deeper.
___________________
Follow the Graphic on Twitter: @PeppGraphic
Contact Aubrey Hirsch via email: aubrey.hirsch@pepperdine.edu