Photos by Jenna Aguilera

English:
I am White. My skin is pale most of the year, and I've had more than a few remarks on my "Valley Girl accent." I've had friends count how many times I use the word "like," and I visit Starbucks on the regular. Half of my wardrobe could be considered "basic," and I grew up in a predominantly White community. By society's standards, I seem to be like any other "White girl."
However, I am also Mexican. When I learned how to count to five, I also learned how to count to "cinco." My favorite meal is my grandma's huevos rancheros, with the green chile, and my dad has woken me up several times to his 7 a.m. Mariachi music. I know how to make homemade tortillas, and "Viva Latino" is one of my most-played Spotify playlists.
An old Chinese proverb says, "One foot cannot stand in two boats." Being multiracial exemplifies, yet challenges, this sentiment. Us "half-and-half's," or multi-racials, are permanently stuck in limbo between multiple realities. We understand some parts of each world but do not fully belong to any of them. This makes the process of forming our identity a bit complex, and a bit confusing.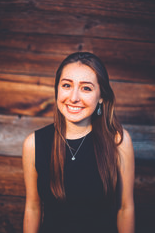 The number of multiracial children has multiplied tenfold in the past 50 years, according to Jeannie Phan of NPR. For example, Pew Social Trends reported that the number of Black-and-White mixed Americans doubled between 2000 and 2010, and the number grew by 87 percent for White-and-Asian mixed Americans.
For Hispanics, that number is more difficult to measure. The Hispanic ethnicity is not considered a "race" by the US Census Bureau, even though two-thirds of Latinos would consider their heritage to be a racial identifier, according to Pew Research. Discussing multi-racials, the percent of Hispanics who claim both the Hispanic ethnicity and another race was at 17 percent in Pew's 2015 study. Out of the 55 million Hispanics in the US, that means more than nine million Hispanics are at least biracial.
The numbers are significant, and they will continue to grow increasingly so. Even cultures that traditionally show less mixing, such as those from South Asia, are seeing more intercultural children than ever before. There is also increased mixing within subcultures, such as Chinese-Filipinos and Mexican-Salvadorians.
Many of us multi-racials struggle to answer the same question — "What are you?" We could list each part of our ethnicity and explain exact percentages, but that isn't as easy as saying "I'm Arabian," or "I'm Guatemalan."
We ask ourselves how we can claim a race that comprises less than half of ourselves. Although many claim each race with pride, some feel a guilt component — "How can I call myself a Mexican when there are people out there who are more Mexican than I am?"
However, society is evolving. We are becoming more similar in the fact that we are all different. My blood may not be 100 percent Mexican, but that doesn't mean the culture hasn't shaped my character. It doesn't mean the Hispanic culture isn't important to me.
As racial ambiguity grows among us, there is more opportunity to appreciate the beauty of a more interconnected world. The pressure to pick a side, and conform to people's expectations, doesn't make sense when we are all headed toward an increasingly diverse future.
Truth is, when I wrote the first sentence of this article, I cringed. I cannot identify as "White" without acknowledging the part of me that people would not expect. Both halves of my heritage have formed my identity, and both never cease to affect how I experience the world around me.
So, no, I am not a White woman. I am a half-White and half-Mexican woman. I am a biracial woman. I don't belong to either race — I belong to both.
Español: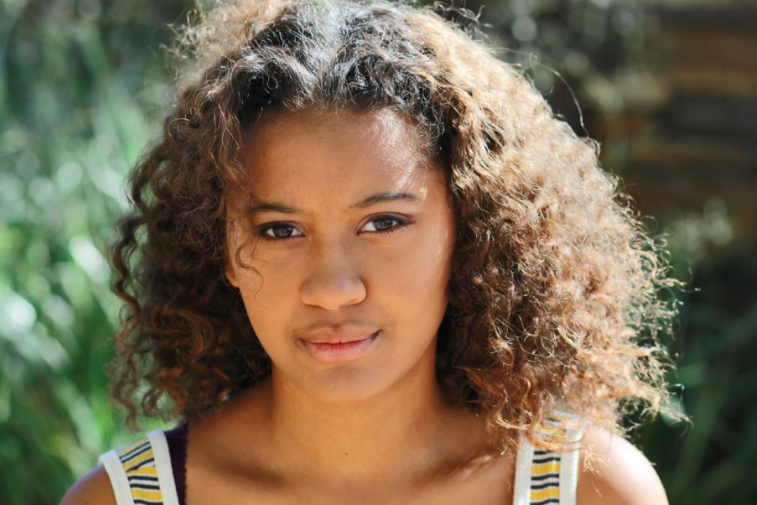 Soy Blanca. La mayoría del ano mi piel es pálida, y he tenido más que algunos comentarios sobre mi "acento de la valle." He tenido amigos que cuentan cuántas veces uso la palabra, "like," y visito Starbucks regularmente. La mitad de mi ropa puede ser considerada "básica," y crecí en una comunidad predominantemente blanca. Basado en los estándares/definiciones de la sociedad, parezco ser cualquiera otra chica blanca.
Por más que, sea Mexicana también. Cuando aprendí a contar hasta "five," también aprendí a contar hasta cinco. Mi comida favorita son los huevos rancheros de mi abuela, con el chile verde, y mi papá me ha despertado muchas veces con su música Mariachi a las siete de la mañana. Sé como hacer tortillas hechas en casa, y "Viva Latino" es una de mis listas más tocadas en Spotify.
Un proverbio viejo de China dice, "Un pie no puede estar en dos barcos." Ser multirracial ejemplifica, y también desafía, este sentimiento. Nosotros "mitad y mitades," o multirraciales, estamos estancados permanentemente entre múltiples realidades. Entendemos algunas partes de cada mundo, pero no pertenecemos completamente a ninguno. Por eso, el proceso de formar nuestro identidades es un poquito complejo, y un poquito confuso.
El número de niños multirraciales se ha multiplicados décuplo en los últimos cincuenta años, según Jeannie Phan de NPR. Por ejemplo, Pew Social Trends reportó que el número de Americanos mezclados Negros-y-Blancos dobló entre 2000 y 2010, y el número de Americanos mezclados Asiáticos-y-Blancos creció 87 por ciento.
Para Hispanos, este número es más difícil de medir. La etnia hispana no está considerada una "raza" por la oficina general de censo, a pesar de que dos tercios de los Latinos consideran su herencia un identificador de raza, según Pew Research. Hablando de los multirraciales, el porcentaje de Hispanos quien reclama ambos la etnia Hispana y otra raza era 17 por ciento en el estudio de Pew Research en 2015. De los 55 millones de Hispanos en los Estados Unidos, al menos nueve millones de Hispanos son birraciales.
Los números son considerables y van a continuar creciendo así. Incluso culturas que tradicionalmente muestran menos mezcla, como los de Asia del Sur, están viendo más niños interculturales que nunca antes. También hay un aumento de mezcla entre subculturas, como Asiáticos-Filipinos, y Mexicanos-Salvadoreños.
Muchos de nosotros multirraciales luchamos contestando la misma pregunta — "¿De donde eres?" Podemos enumerar cada parte de nuestra etnia, y explicar porcentajes específicos, pero no es tan fácil decir "Soy Árabe," o "Soy Guatemalteco."
Nos preguntamos cómo podemos reclamar una raza que compone menos de la mitad de nosotros. Aunque muchos reclaman cada raza con orgullo, algunos tienen un sentimiento de culpa — "¿Cómo puedo decir que soy Mexicana, cuando hay personas más Mexicanos que yo?"
Sin embargo, la sociedad se está desarrollando. Nos volvimos más similares por el hecho que todos somos distintos. Puede ser que mi sangre no sea 100 por ciento Mexicana, pero eso no significa que la cultura no ha moldeado mi carácter. Eso no significa que la cultura Hispana no me importa.
Cómo crece la ambigüedad entre las razas, hay más oportunidades para agradecer la belleza de un mundo más interconectado. La presión para elegir un lado, y conformar a las expectativas de la gente, no tiene sentido cuando todos nos dirigimos hacia un futuro diverso.
En verdad, cuando inicialmente escribí la primera frase de este artículo, me encogí. No puedo identificarme como "Blanca," sin reconocer la parte de mi que la gente no espera. Las dos mitades de mi herencia han formado mi identidad, y las dos nunca dejarán de afectar como experimento el mundo.
Por lo tanto, no soy una mujer Blanca. Soy una mujer con una mitad Blanca, y una mitad Mexicana. Soy una mujer biracial. No soy miembro de una raza sola — soy miembro de las dos.
___________________________
Follow Currents Magazine on Twitter: @PeppCurrents