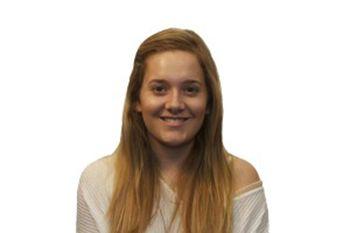 Last Tuesday, Latin American Viners living in the United States invaded my newsfeed with short, six second clips of their lonely soccer celebrations throughout the day. A fellow Costa Rican reached nearly 3,000 likes overnight with a Vine he titled, "I'm in the US," in which he records himself for the first half of the video celebrating Costa Rica's qualification for the World Cup and then records the dark, boring and quiet surroundings contradicting his joyful celebration.
That day was crucial for soccer fans worldwide because matches were held throughout the day to determine the first group of countries that made it to the highly anticipated 2014 World Cup. Sadly, I completely identify with this young man's pain; back home, thousands of Costa Ricans were hosting one of the nation's largest televised parties while they waited for the Costa Rican soccer team to arrive at our international airport. This is a huge deal for us; it's a huge deal for the other nations that have made it to the World Cup — among them, the United States. I was surprised to see that anybody even knew the United States was playing that day, let alone that their national team had qualified for the largest, most popular sporting event in the world (yes, that is a fact). For crying out loud, ESPN — the largest sports network in the United States — transmitted Mexico's World Cup qualifier rather than the crucial US vs. Costa Rica qualifying match two weeks ago.
Everybody around here seemed to be interested in the American football games taking place that weekend — it's cultural, I understand, but I strongly believe that soccer should be relevant to Americans as well.
Soccer inspires great values. It doesn't require a specific height or weight. Time, and time again I hear about the importance of an American football player's weight, or a basketball player's height or the many scholarships these athletes require in order to improve their skills or afford a practice session. Let me give you two facts you probably didn't know: the world's current best athlete (who also happens to be a soccer player), Lionel Messi, is five-foot-seven, and his famous predecessor Diego Maradona is only one of the many soccer prodigies that learned and mastered the sport in the poor streets of his hometown using rolled-up socks as a ball.
Why else should soccer matter to you? Because it is relevant. As the most popular sport in the world, it has influenced some of the most inspiring and drastic changes in our recent history; it's a part of our global culture. This leads me to yet another reason why soccer is such an influential factor in today's world: it (literally) moves economies.
According to Forbes, France saw its GDP increase by 1.3 percent in 1998, the year it hosted the World Cup; Germany's GDP increased by 1.7 percent when it hosted the World Cup in 2006. Brazil, the 2014 World Cup host, is expecting a $70 billion revenue growth in its economy during the championship. The World Cup benefits more than one nation; the qualified countries also witness substantial shifts and growth within their own advertising industries, increasing all investments made in soccer and World Cup-related advertising. Tourism, for instance, is encouraged by the big sponsors aiming to bring citizens of all nations to the host country in order to watch their national teams play. Soccer unites people; just last week, during the qualifying match between Iran and Syria, a New York Times journalist reported hearing fans coming together and cheering for their nation, leaving the religious differences that have caused such conflict and fragmentation in the region aside for 90 minutes. People still haven't forgotten the time Nigerians stopped a civil war for two days in 1967 just to watch Brazilian soccer sensation Pelé visit and play a match in the troubled nation. You would be surprised to know that since the 2006 World Cup, scientists in Antarctica can watch the live Internet feed of the World Cup from their station after setting up their own system of transmission for the championship.
Soccer reaches the hearts of people around the world and, unlike the Super Bowl or the World Series, it involves something other than just the United States. Although a healthy sports culture is always great for a nation, nothing beats the unifying force of a global sport culture, where countries don't just divide up in teams and play against each other, but rather unite as nations and share exhilarating sportsmanship with other cultures and countries.
_____________________________________________________________________________
Follow Maria Prada on Twitter: @chuzac
As published in the Sept. 19 issue of the Pepperdine Graphic.