Photos by Milan Loiacono
The brush fire that was reported near Sweetwater Canyon Road early Friday afternoon was 95% contained as of 2:58 p.m., that same day.
The fire started around 11:30 a.m. Aug. 30 and moved uphill to burn approximately 40 acres. Nearly 200 firefighters were dispatched to the scene to battle the fire from all fronts.
Several helicopters were also dispatched to Pepperdine's Alumni Park for assistance in fighting the fire. Alumni Park was also used for its reservoir in Malibu's Woolsey Fire — which burned 90,700 acres and killed three people — back in November of 2018.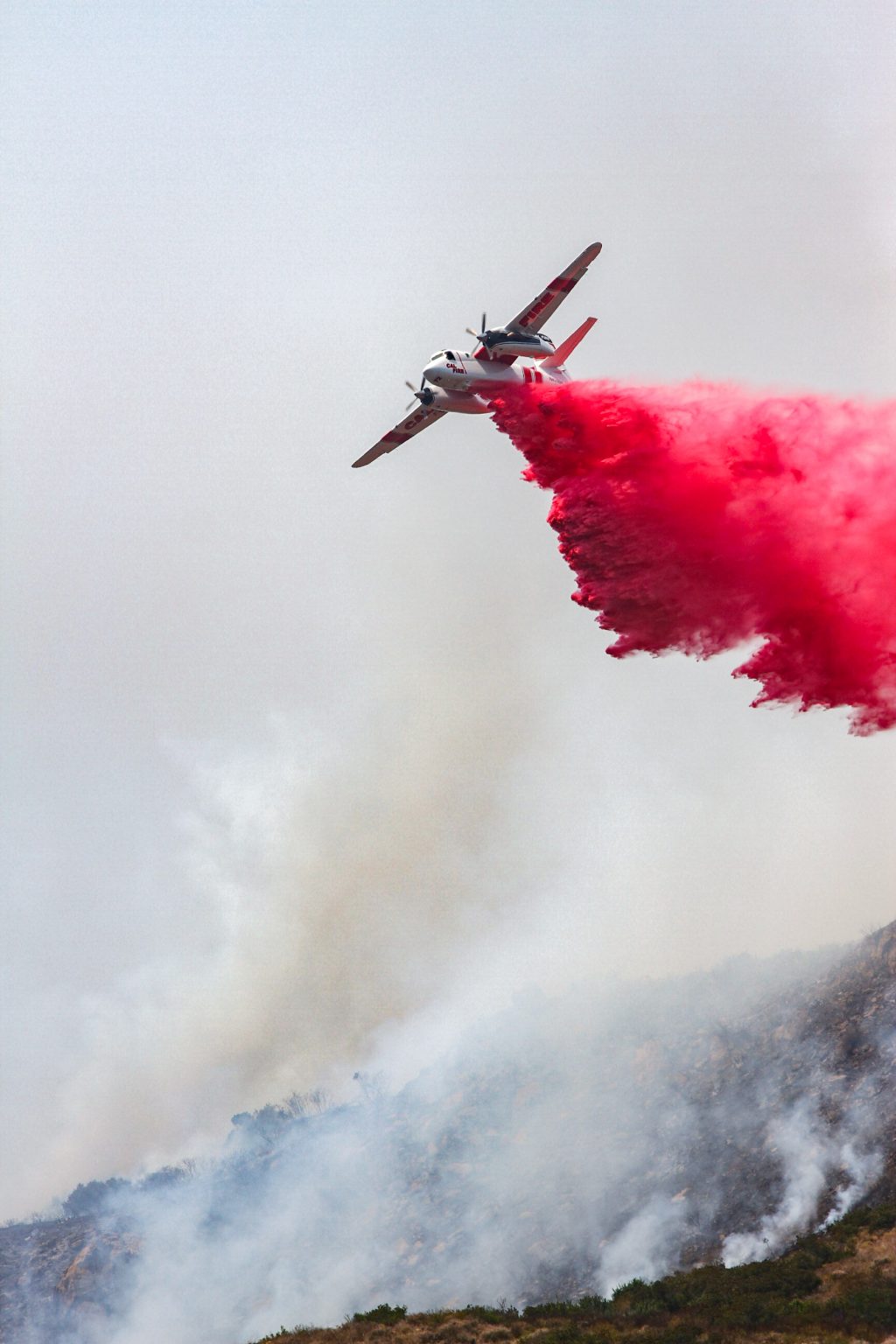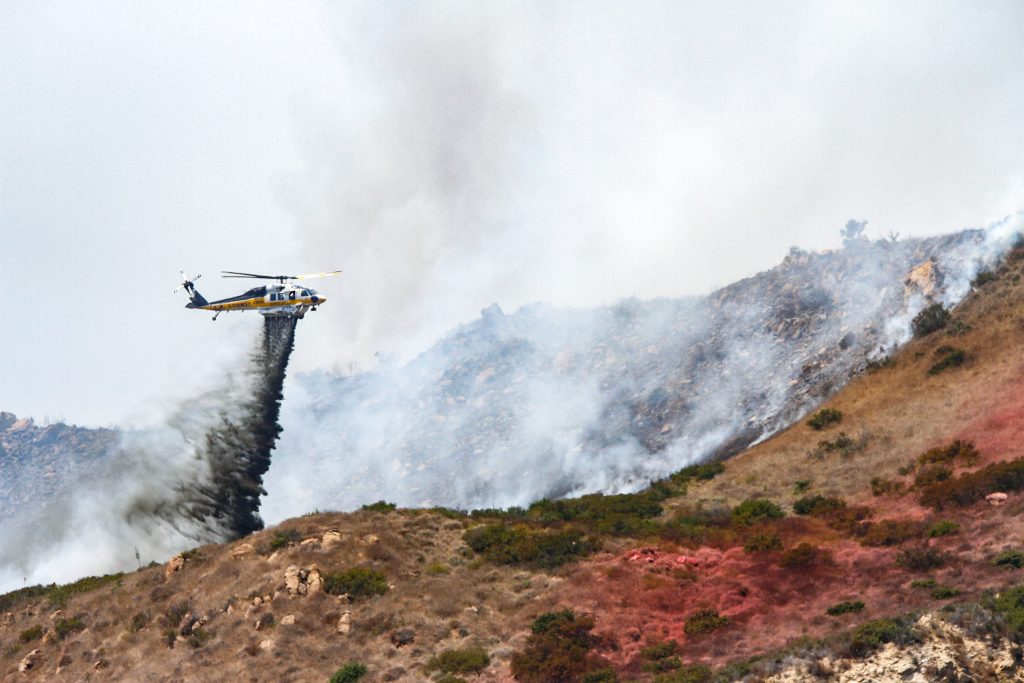 Helicopters drop retardant and water on the Sweetwater Fire.
No structures were threatened and no evacuations were ordered in the Sweetwater fire. One firefighter was brought down for heat cramps, according to KTLA, but there were no other reported injuries.
The cause of the fire is still unknown.
________________
Email Channa Steinmetz: Channa.Steinmetz@pepperdine.edu