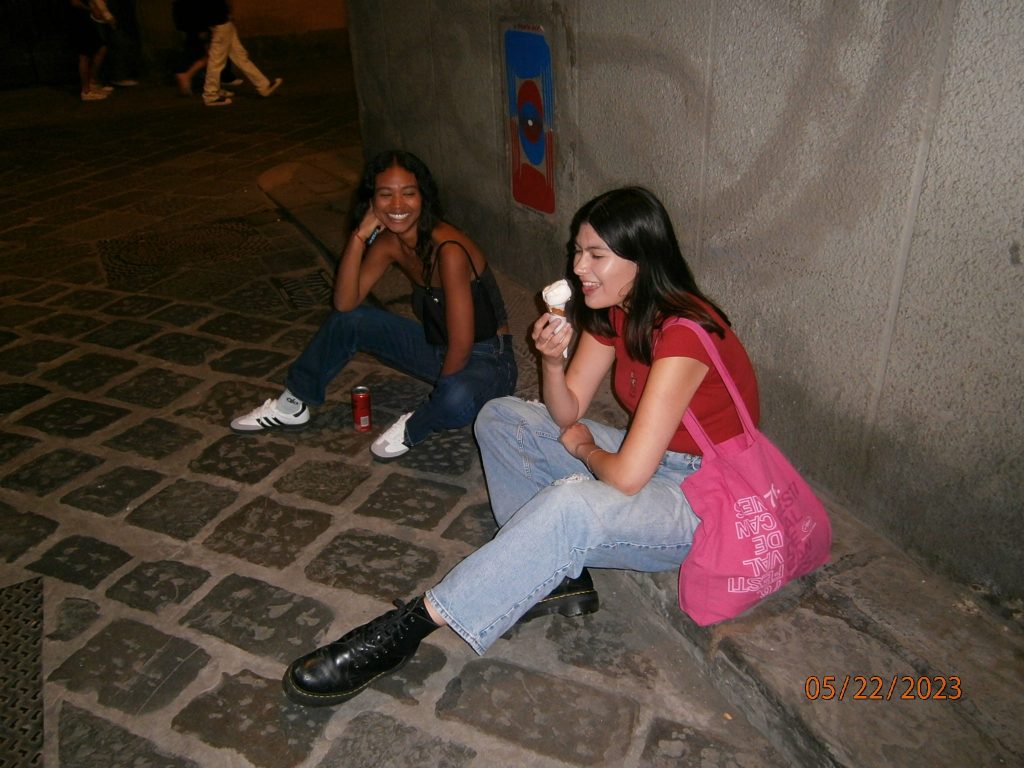 There's nothing quite like a summer abroad, studying in the Tuscan region of Italy in one of Europe's most influential cities. Through May and June, I was lucky enough to spend a part of my summer studying abroad at Pepperdine's campus in Florence, Italy.
Though I knew I would be living in the birthplace of the Renaissance for the summer, I learned from my time spent in the London program last year that it's best to go into these kinds of experiences somewhat blindly.
There will be people who know one another, and the first days can be difficult to get your footing with your group, especially when you see some students already have their close friends before stepping off the plane. Nevertheless, everyone is usually extremely excited and ready to navigate a whole new city with their select group of strangers.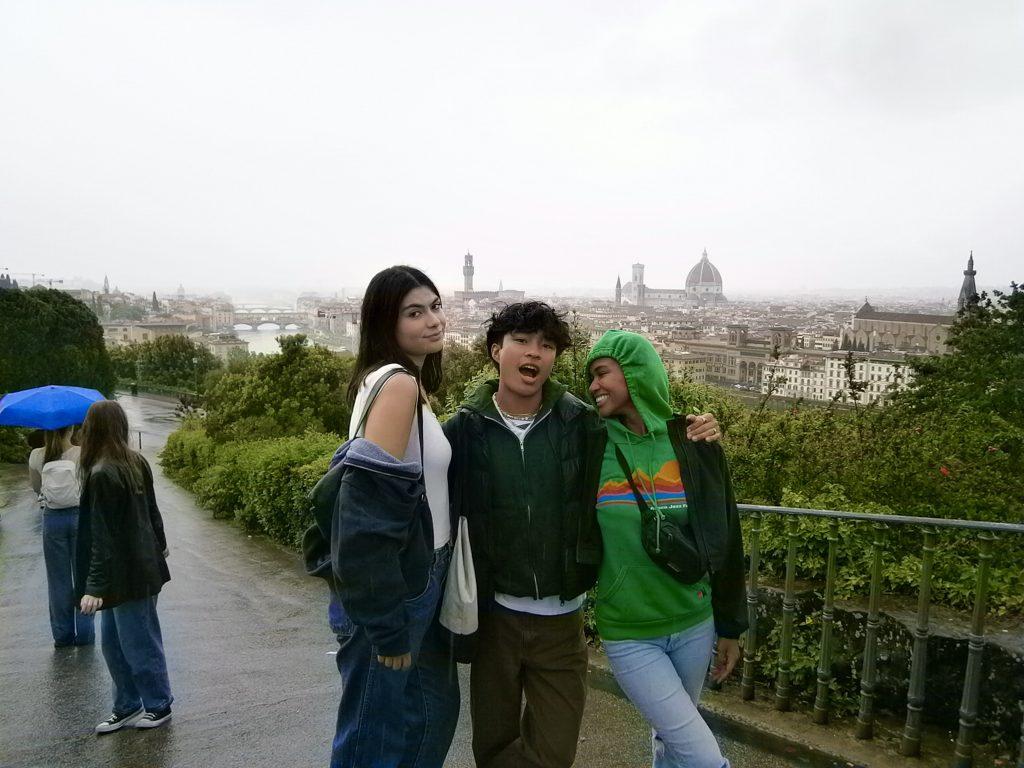 One of the things I love most about having a study abroad experience is that everyone starts somewhere completely different from where they finish. In a short time, you are thrown into acquaintanceships with 30 students who happen to live, eat and learn at the same villa as you.
It's truly a unique social situation because everyone is on the same level at the beginning of the program. Some people's personalities flourish, and certain friendships deepen, while others snap in half. All the mishaps and delights contribute to an amazing program.
I learned how to let go a little bit when traveling. The few things that make life sweet are quite simple — food, family, friends and experiences. Although, it can be easy to lose all attachment to such small luxuries when American culture has an affinity for competition and obsession with affluence.
If I've taken anything home from the Italian mentality, it's that food brings people together. I've learned to appreciate the art of eating dinner, whether it's with family, friends or, in my case, with fellow students and faculty.
There's something so comforting about having a structured lunch in the Villa every day like clockwork. With program activities like Tiramisu Tuesdays at the Villa or post-dinner Medici Gelato field trips across town – food comforts.
Throughout my time in Florence, "family" felt like a subjective term — one that didn't rely on blood ties or even long-term associations made before the abroad program. The friends I was lucky enough to see each and every day felt like family. The program director Elizabeth Whatley and my Italian professor and administrator, Valentina Nocentini treated me like one of their own.
The experiences I had in Italy were truly unforgettable precisely because I felt like I belonged.
There are a million little things I miss about my time there. I miss how no one uses their phones unless it's drawn to their ear while gossiping with their moms and friends.
I miss the coolness of gelato after a long day of studying and scarfing down antipasti dishes and the most filling, surprisingly digestible, plates of penne strascicate — carb overload doesn't exist in a place like Italy.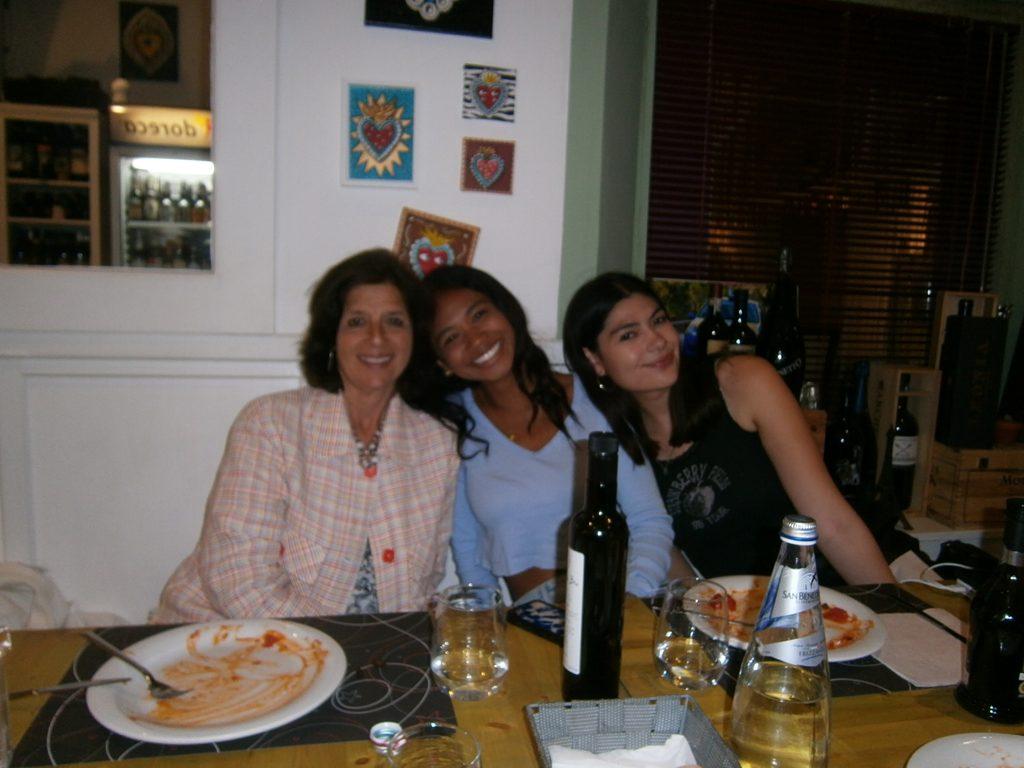 I am fortunate that certain food dishes can call me back to the place I was able to call my temporary home. Bolognese can situate me back in Florence, and a good cannoli calls me back to my weekend in Venice. Lemon granitas and arancini remind me of my travel break in Sicily, and there's something so comforting about the lacking availability of tap water at mealtime.
I'll miss my morning routine abroad — one where I would walk with my friends a few blocks over to our favorite café, Bar Robiglio, and order cappucini at all times of the day. The servers we saw every day felt like family as they were well aware we were Americans and didn't grimace at how much sweetener we added to our caffè. Though we may not have drank espresso the traditional "Italian" way every time, they accepted and welcomed us as if we were their own.
Few people can say they perused the cobblestone streets Florentines and visitors have stepped over for generations. In so many ways, I felt comforted by the fact that those same streets have seen so much more than I ever will.
At the end of it all, I realized home is where you can feel love all around, and while I cannot wait to go back to Florence, at least I can recall the love I felt in the summer I spent with friends, "family" and food.
I'd be lying if I said I went into my experiences blind — that I hardly prepared myself for my European excursion — but I found I had the most fun when I went with the flow and relinquished all sense of control. Even those unfavorable experiences –– when trains were missed, booked experiences were canceled or we ran late to our gates, which always seemed to be way at the end of the airport — made my short time abroad irreplaceable.
__________________
Follow the Graphic on Twitter: @PeppGraphic
Email Emma Ibarra: emma.ibarra@pepperdine.edu