Sound healer Dana Austin sets up a sound bath session on Will Rogers State Beach in Malibu. Austin said she hopes her clients leave with a deeper connection to their souls. Photo courtesy of Charles Wong
Spirituality does not have a single definition; rather, people tend to use the term to reference what ties their beliefs to their actions. Everyone has different reasons why rituals of peace are meaningful in an often chaotic world.
While many may associate spirituality with religious ideals tied to a deity, others see spirituality solely concerning one's affinity with their soul. Tarot cards, sound baths, crystals and meditation are all methods of connecting to a deeper sense of self — one that invites introspection and self-love, said Melissa Eliyahoo, a Malibu tarot card reader.
"I believe at the core of everything — the core of all of the success we want in our lives, the relationships, the family, the abundance of the dream home — it all comes back to self-love," Eliyahoo said.
Tarot Cards
Every Sunday at the Malibu Farmer's Market, Eliyahoo sets up a "self-love" tent decorated with crystals and tarot cards.
Eliyahoo offers free tarot card readings every Sunday to welcome love into the lives of others, she said. Tarot cards gather insight on the past, present and future while bringing messages from what believers describe as higher powers, Eliyahoo said.
"These cards are a way for us to connect more with the other dimension and with the other world — with the angels and the guides," Eliyahoo said. "A lot of the time it can be hard for most people to receive those messages because we're so much in our thinking mind."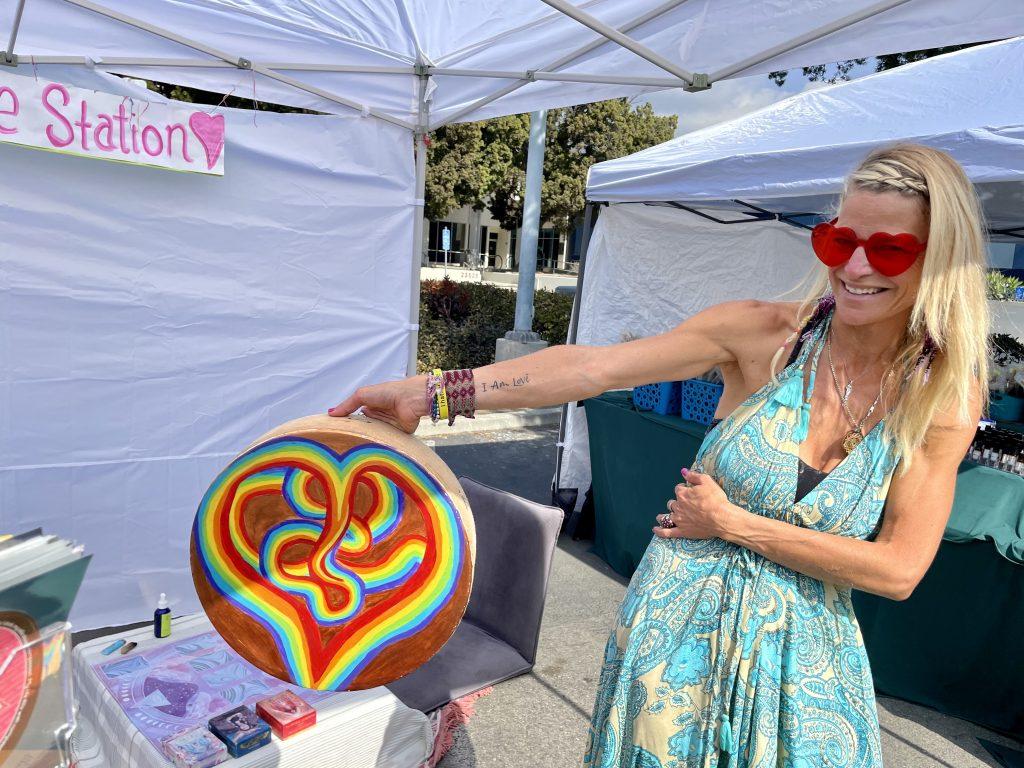 In a reading, Eliyahoo sits down with a client, cleanses the air with sage and has them close their eyes to detach from outside distractions. Once in a peaceful state, Eliyahoo has her client pick a random card they feel drawn to from the deck and she interprets the meaning.
With this wisdom, Eliyahoo said people are able to understand their own identity and purpose in the world.
"In school, we were never taught how to love ourselves," Eliyahoo said. "Most of us go through our lives really not loving ourselves — we're looking out there for love and we're looking in all the wrong places thinking it's out there when the truth is it's within."
Sound Baths
Dana Austin is a holistic sound healer who works with Malibu clients. Austin said she began attending virtual sound baths in spring 2020 and quickly decided she wanted to heal others in the same way it healed her.
"A sound bath is really a sensory experience," Austin said. "It's a bath for your senses, essentially, and it really taps into whatever the person is going through at the time — whatever they need support with it taps into that realm."
Austin often does sessions on the beach — one of her favorite locations is Zuma — allowing clients to connect to nature while absorbing the vibes of the sound bath, she said. Austin also has an "Ocean Drum," which she said recreates the calming sounds of waves and puts a person's mind at ease.
"You learn how to play the bowls and you learn about different instruments and modalities — then you turn it into your own," Austin said. "It's the same thing with whoever you're working with; it's their own experience. So, for each sound healer who's out there, they have their own vibe, their own energy, their own personality."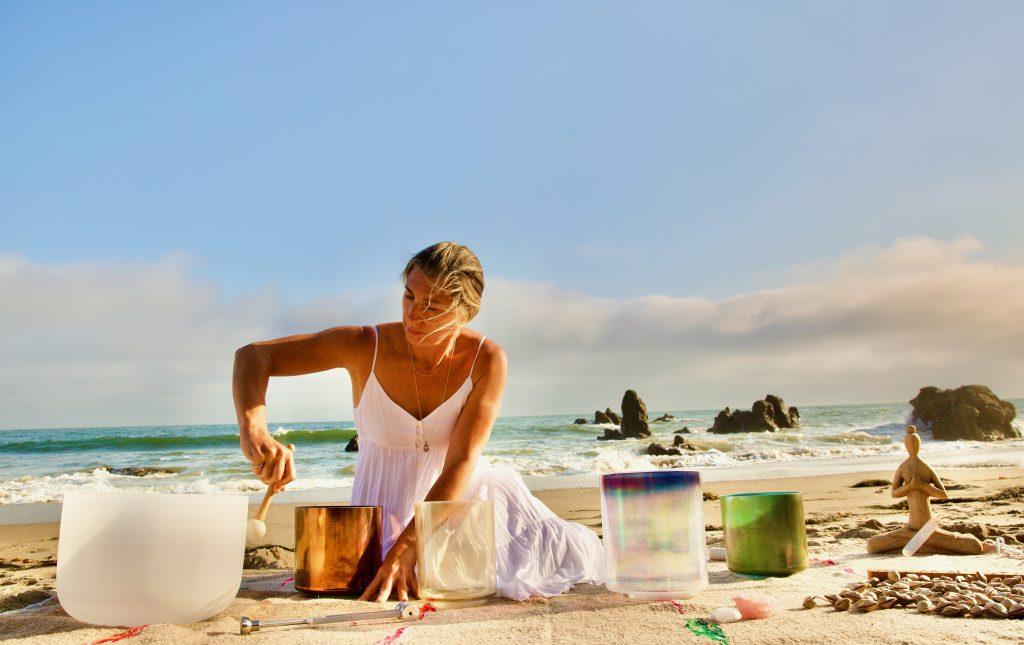 During a sound bath, Austin has her client lay down with their head facing the materials, and she creates vibrations by running a mallet along the edge of the crystal bowls. The sensations the sound evokes within the mind and body are supposed to unlock hidden emotions and be restorative to the soul, Austin said.

"It's the different notes and notes that are played together that are effective," Austin said. "It's also different alchemies of the bowls, and there's something with the notes of the bowls that are also tapping into a different vibrational level where you're able to go into a deep meditative state."
After the sound bath is over, Austin said journaling, replenishing the body with water and remaining in silence are essential to allowing oneself to fully absorb peace and go through the steps of healing.
"Sound baths and sound healing is a safe space for someone to explore and tap into what they need," Austin said.
Crystals
Another kind of spiritual healing is through grounding elements of crystals. Eliyahoo said crystals carry and exude an energy that connects a person to Earth — similar to touching a tree or the sand.
"Crystals have come from underneath the Earth for thousands of years," Eliyahoo said. "They're holding onto this really powerful, sacred wisdom and knowledge and energy. When we start bringing crystals into our lives, we're able to bring that energy into our lives and we're able to become more present — we're able to connect. It's just another really beautiful and powerful tool."
As someone who experiences anxiety, sophomore Izzie Agee said crystals have brought a sense of tranquility over them during times when they felt uneasy or stressed.
"I used to sleep with an amethyst worry stone under my pillow because I was having some wicked dreams and nightmares," Agee said. "It actually did help and a lot of it has also helped with my self-confidence."
Pairing meditation and crystals, or sound baths and crystals, Austin said, provides a crowded mind with the opportunity to have a sacred and grounding moment with the soul — one that is not necessarily quiet or conventional, but uniquely meaningful.
Agee said an important part of self-care and discovering one's own spiritual path is meditation — which looks different for everyone. In their own experience, Agee said one should use meditation to acknowledge thoughts, rather than clear their mind.
"What I see as meditation isn't sitting in a quiet room," Agee said. "It's going outside, going to the beach here in Malibu and sitting and messing with the sand and really contemplating things. I like being alone when I do it, or I also like having friends there talking about life and talking about the big questions."
_______________
Follow the Graphic on Twitter: @PeppGraphic
Contact Liza Esquibias by email: liza.esquibias@pepperdine.edu