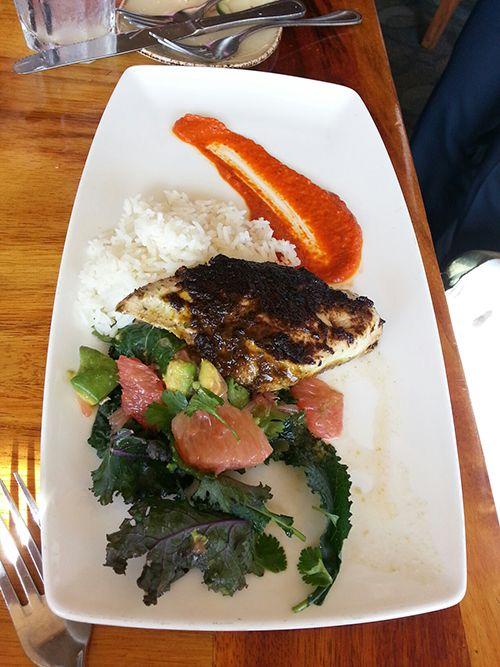 Photo by Evelyn Lee
People come here from all around the world for the Los Angeles experience. Los Angeles is a melting pot of various cultures and a mecca for foodies everywhere.
With such amazing restaurant options nearby, the only real problem seems to be how to afford it.
This is probably one of the reasons why DineLA is quickly growing in popularity. According to discoverlosangeles.com, its a semi-annual "12-day dining event (Jan. 20-31) … highlighting the diversity of culinary experiences LA has to offer."  The lunches are offered at $15, $25, or $35 and the dinners are offered at $25, $35 or $45, depending on the restaurant.
I first learned about this event a year or so ago from my mother, and this year I was able to go to two places out of the participating 279, one right by Pepperdine and the other in Beverley Hills.
The Beverley Hills location was Fogo de Chao, a famed Brazilian steakhouse for meat lovers everywhere.
Since I went on the Martin Luther King Jr. holiday, the restaurant was packed with savvy diners taking advantage of the $25 deal of the day. Before our meal came, my family was encouraged to fill our plates at the expansive salad bar, which also had choice cuts of cold meats, cheeses and other sides to serve as complements to our meal. In addition, we were brought side dishes of their specialty cheese bread, fried polenta, mashed potatoes and fried bananas to complement the variety of meat options soon to arrive.
Like other Brazilian steakhouses, there was a coaster in front of each seat, one side red and the other green in order to signify to the gauchos when we were ready to begin our carnivorous feast. Once they saw the green side up, they began arriving one at a time to our table, offering each of us meat on giant skewers. Before we knew it, our plates were filled with more succulent cuts of meat than we could possibly eat.
Among the many different cuts and types of meat, a favorite emerged: the picanha. This is their most popular dish, and for good reason. Although all the meats were delicious in their own right, the picanha, a perfectly cooked cut of mouth watering prime sirloin, was something else.
However, all good things must come to an end, and my group eventually reached the point where eating anything was physically impossible, so we bid adieu to Fogo de Chao until August when DineLA will return for its summer specials.
Check out Fogo de Chao's menu on their website: http://www.fogodechao.com.
Duke's staples become perfect for shallow pockets
The second place I visited was a place familiar to many Pepperdine residents: Duke's. Having never been here before, I was excited to try the $20 lunch menu with some friends. The ambiance of the place, as many of you already know, is decidedly Hawaiian in nature, and they didn't change a thing for DineLA.
We started the meal with some wontons and calamari, which ended up becoming the highlights of the meal. The calamari came with a choice of spicy or creamy sauce, and the wontons were filled with a creamy cream cheese and crabmeat mixture that perfectly complemented the plum sauce. This was followed by two fish courses, black garlic mahi, and arugula and farro: the black garlic mahi proved to be the better option, largely due to the arugula and farro fish option being slightly dry, and my disdain for goat cheese.
The black garlic mahi was largely as amazing as it was because of the refreshing salad, which had a mixture of greens, grapefruit and avocado. We ended the meal with hula pie, which is a macadamia nut ice cream held in between a chocolatey cookie crust and a softer layer of fudge and was as amazing as it sounds. At the end of the meal, we decided that while the dessert and appetizers were amazing, the entree proved to be lackluster, largely due to the arugola and farro option.
DineLA is an experience that every Pepperdine student should experience. With almost 300 restaurant options and amazing food offered at nearly half off, the question should not be if you go, but when.
Check out Duke's menu on their website: http://www.dukesmalibu.com.
_____________________________________________________________________________
Follow the Graphic on Twitter: @PeppGraphic