Pepperdine opened Cutting Board this semester, a new customizable deli option that sits tucked away in the Lighthouse, according to an Aug. 28 email from Business Services.
Students said the service is friendly, the food is new and fresh, and it is always delightful to have new food options on a campus that lacks an abundance of them.
"The deli stands out not only for its creations but also for its flexible hours because it's a convenient choice for students like me who sometimes need a meal outside of the traditional lunchtime window," senior Madison Garcia said.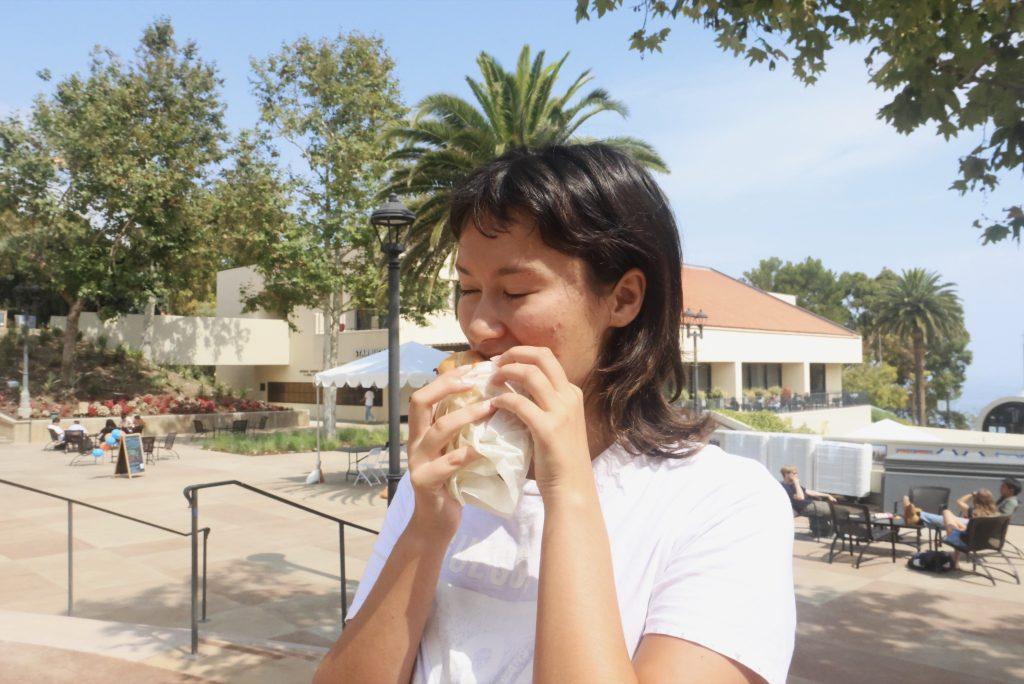 Senior Kaila Crouch said she has ordered from Cutting Board at least three times since the start of the semester. She said she enjoyed the egg and avocado sandwich most, but what really stood out to her was the friendly service.
"Everyone is so kind, and I will go back," Crouch said. "I was happy with the service, and it's a good thing to get and save for later if your classes are close together and you are unable to eat at the moment."
"The idea for this venue was conceived through community feedback desiring an expanded deli service and the goal to create a dining location that catered to a wide range of preferences," Jennifer Freedman, director of operations, business services wrote in a Sept. 7 email to the Graphic. "We are grateful to all our partners who brought this deli to fruition, especially Design and Construction, and to Bon Appetit."
Crouch said, while the deli is a bit pricey — with the Waves Club at $11.50 — it is to be expected considering the quality, taste and prices of other dining options on campus.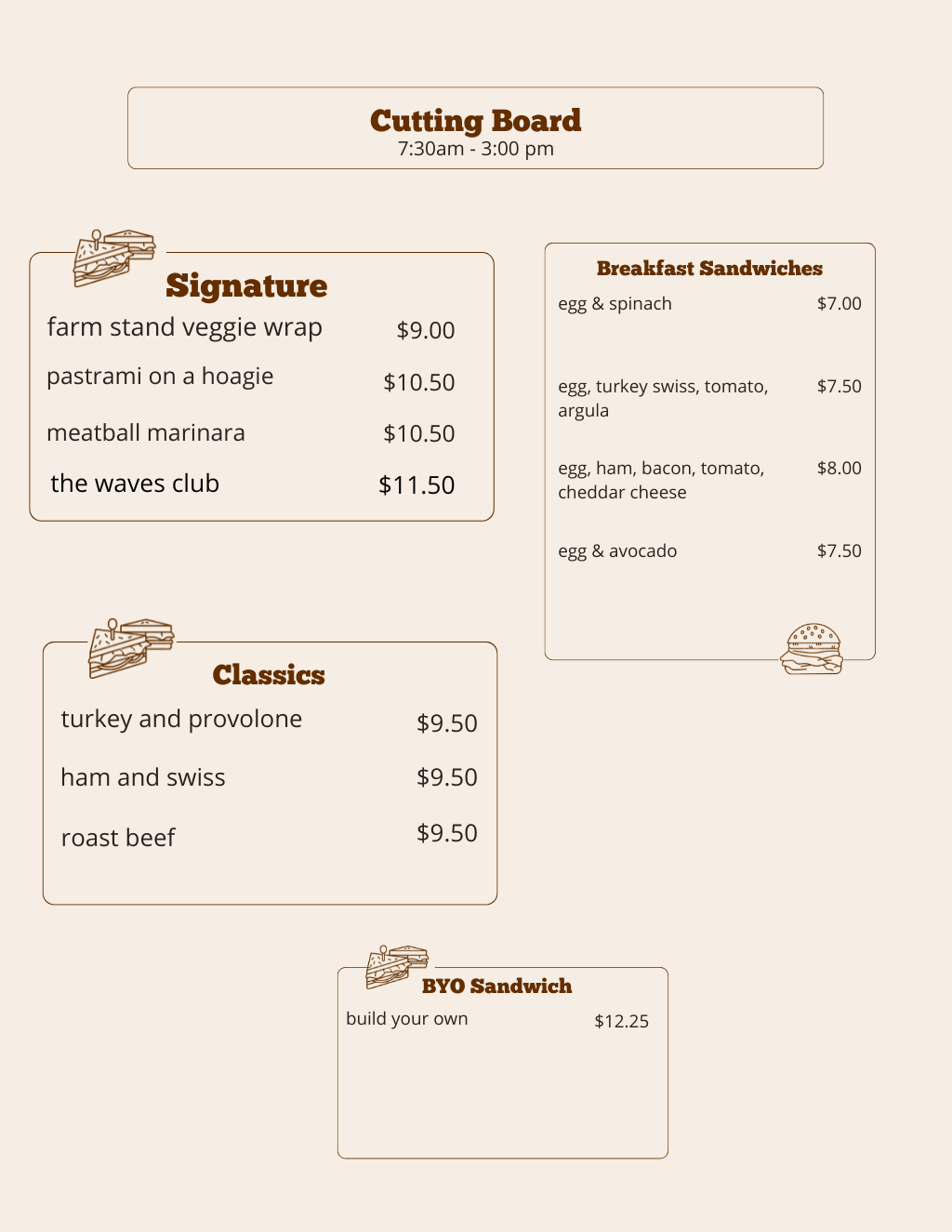 Infographic by Ava Heinert
Junior Dora Csonge said she tried the new deli for the first time during New Student Orientation and agreed that it was a bit overpriced — comparing it to a sandwich she could get for less at Whole Foods with more variety. Still, she said it is always exciting to have a new food option on campus and, even though she has an apartment with a kitchen, she will stop by the deli again when she is too busy to cook.
"Pepperdine, overall, just needs more variety of food, but I will return to it because it's still the best and most customizable option at Pepperdine," Csonge said.
Although she is grateful for Cutting Board, Csonge said she misses the food trucks and restaurants Pepperdine had on main campus and in the Caf during the 2021-2022 school year. Now, her favorite food on campus remains the sushi in the Caf and anything from Starbucks.
Garcia said she tried the deli on the first day of school, and little did she know, this would lead to a new daily routine. She said she has settled into a routine of getting the same sandwich every day — sourdough bread, garlic aioli mayo, creamy avocado spread, turkey, provolone cheese and a medley of fresh veggies.
"What inspired me to try it was the enthusiasm of two close friends from my economics class," Garcia said. "Their excitement was so compelling that I couldn't resist."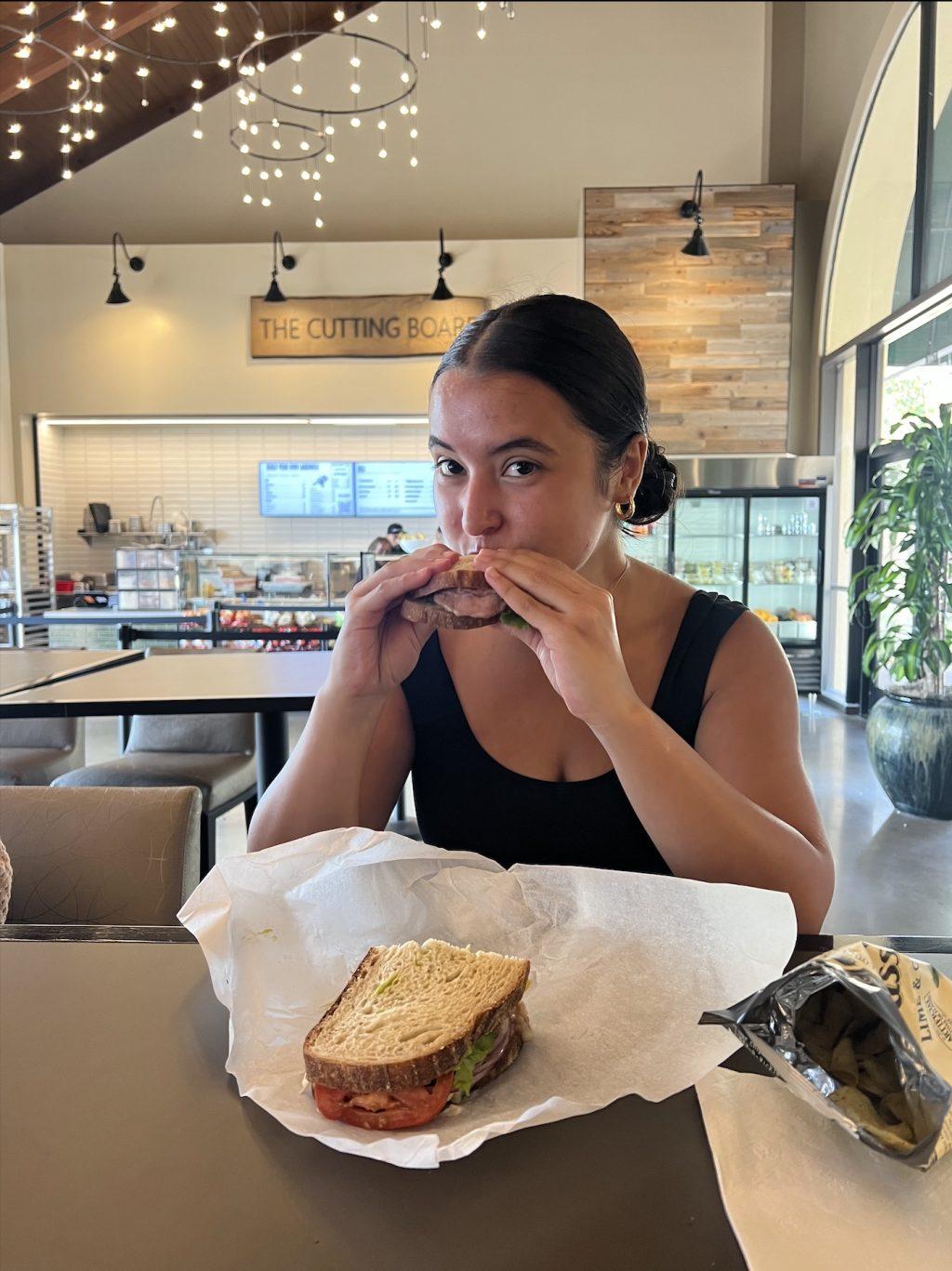 Garcia said she sees the deli as more of a "grab and go" option, but she occasionally enjoys her meal on the sunny patio — the "perfect solo study spot."
"I truly appreciate Pepperdine for offering a variety of dining options on campus and for its continuous efforts to improve," Garcia said.
Sophomore Emily Liang said, overall, she wishes Pepperdine had a more diverse and authentic range of food on campus, but the deli is a step in the right direction.
"I will definitely return to get the sandwiches, but I do hope it can close a little later instead of 3 p.m.," Liang said.
Workers make sandwiches at Cutting Board in the Lighthouse on Sept. 4. The deli has vegetarian options as well. Photo by Lindy Smith
While Cutting Board is brand new, students said they are fascinated to follow and see how long it lasts. Originally named The Sandbar, the University revamped and renamed the Lighthouse in Aug. 2021, according to the Pepperdine website.
Students said they are interested in how successful the deli becomes, due to the fast turnover this space has had in the past few years with the Jamba Juice, Boba and more finding themselves coming and going from the Lighthouse.
"The Lighthouse has seen quite a transformation from the Jamba Juice days to boba to the açaí bowl craze, and now it seems the deli has emerged as the crown jewel of Lighthouse dining experiences," Garcia said.
____________________
Follow the Graphic on Twitter: @PeppGraphic
Email Beth Gonzales: beth.gonzales@pepperdine.edu